JESSIE FRENCH
Galleria Campari: Rīvus, 23rd Biennale of Sydney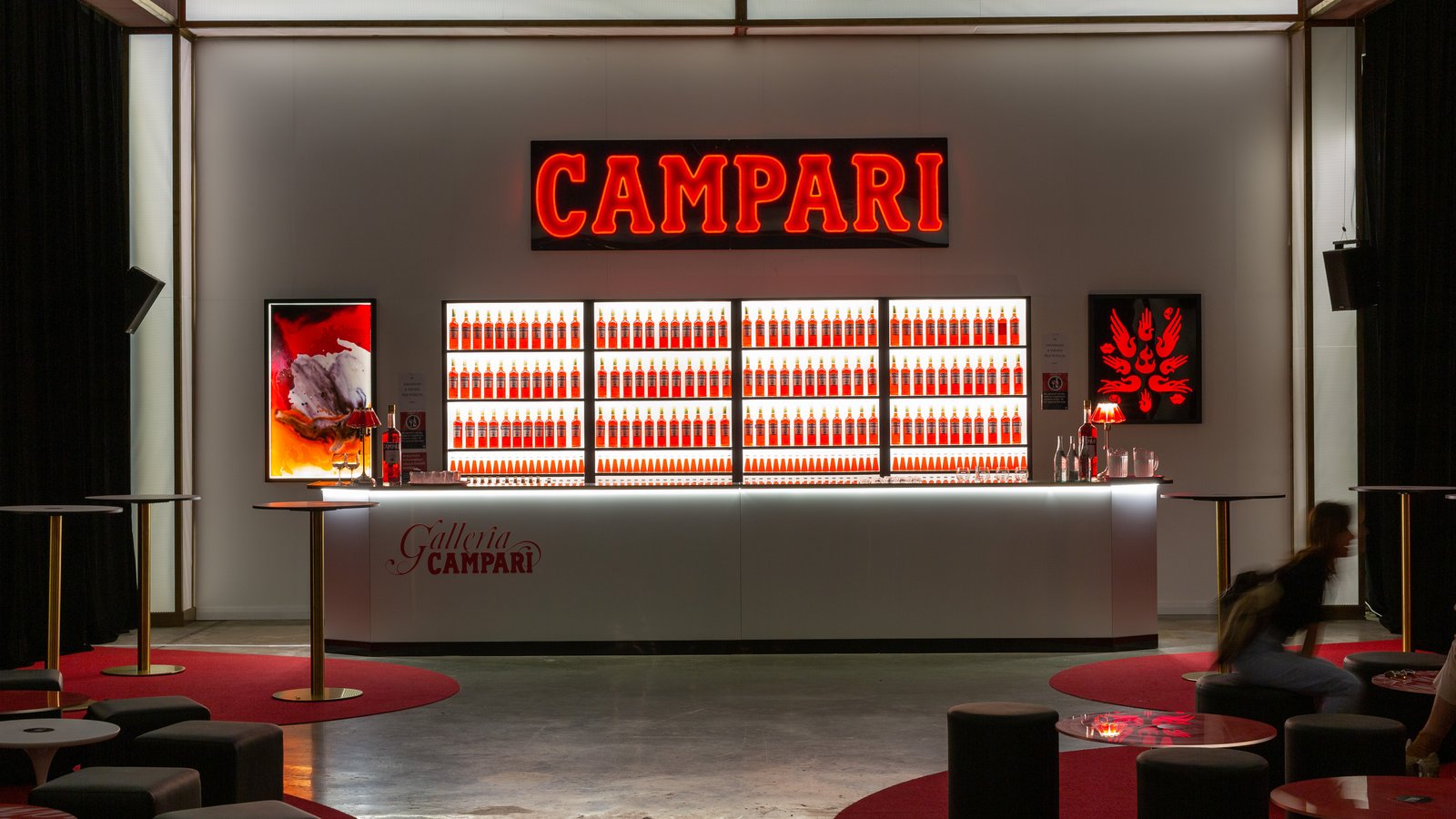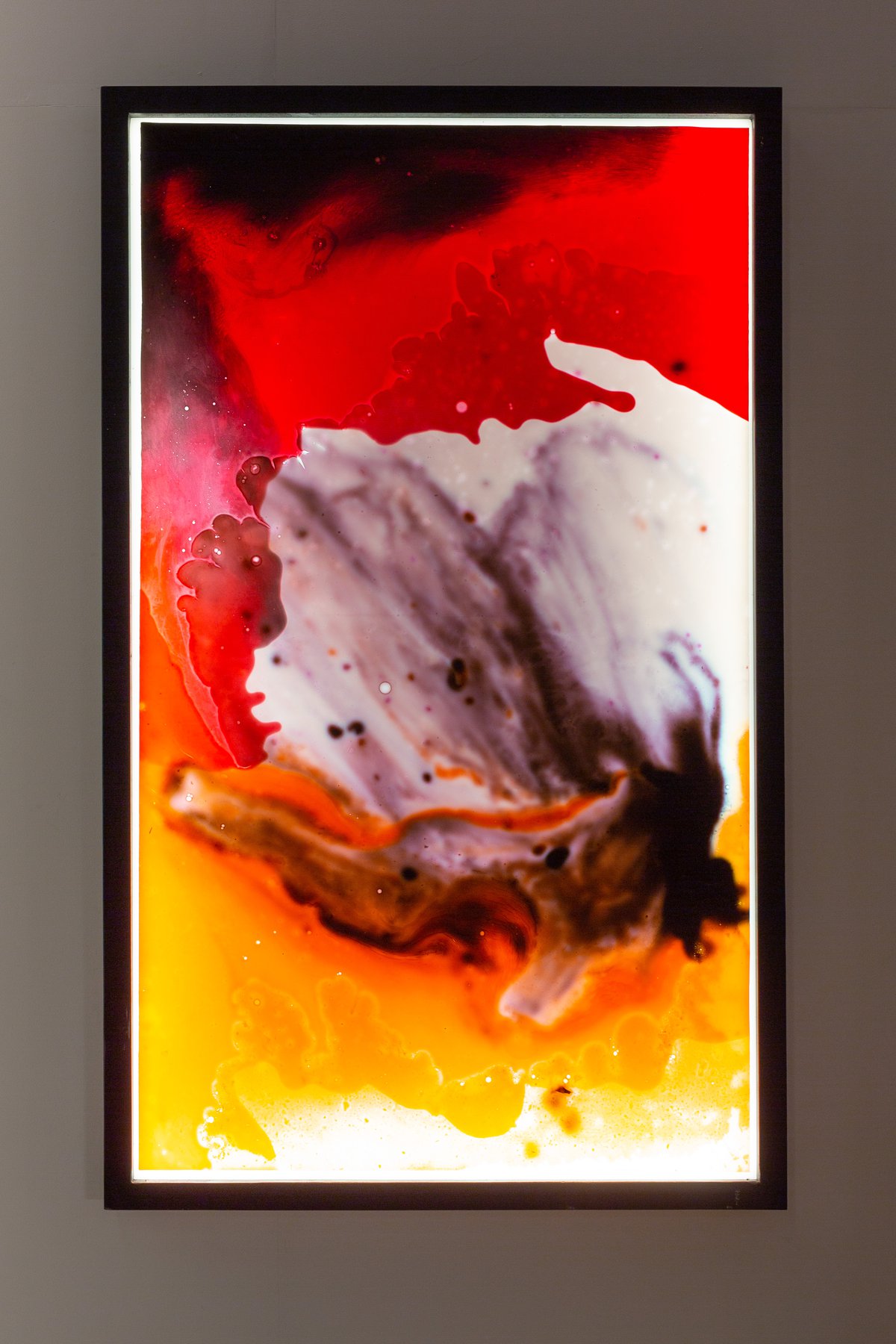 Displayed at Rīvus, the 23rd Biennale of Sydney, Jessie French's mesmerising bio-aquatic light box was displayed at the Biennale's Galleria Campari. Bringing to life the classic crimson which we have come to associate with the iconic drink, French's work invites the viewer to engage with the space, pulling them into an algae world which highlights the beauty of her experimental practice.
The Galleria provided a space filled with installations by selected artists and became a hub of experimental, ambient music and artistic practice where visitors could enjoy a relaxing drink, while being immersed in all things artistic.
"It's the first example of a new technical application of colour. The pieces within the artwork are formed with a liquid material application of a mix of colours. The shapes and sweeping tones that wash over the work are unique in the method of production."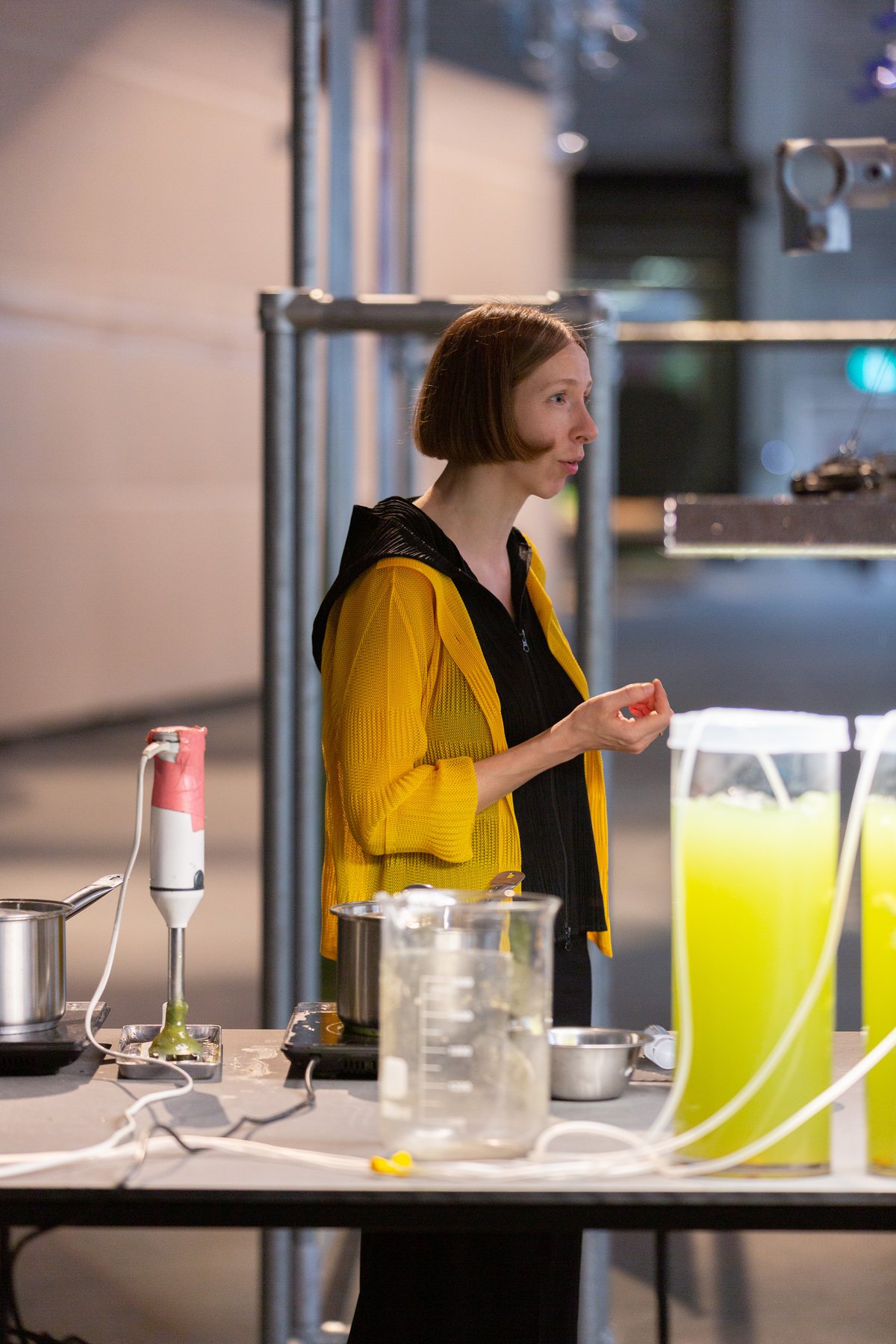 Based in Naarm/Melbourne, the work of artist and experimental designer JESSIE FRENCH explores speculative futures through algae-based bioplastic and water-based ecologies. Her practice explores consumption, symbiosis, ecology, science and technology in the context of human experience amidst human-driven environmental crisis. She is interested in engaging with environmentally vital issues through experimental artistic projects that are refracted through the lens of science.
Housed within an ethos of consumption, sustainability and regeneration, French's practice invites others to engage with the possibilities of a post-petrochemical world. Through experimenting with other materials, she explores the potential of closed-loop systems of (re)use and conscious consumption and interaction with objects.
In 2020, French founded OTHER MATTER, an experimental design studio working with algae-based bioplastics which extends the knowledge and skills developed in her artistic practice to provide algae-based bioplastics for clients.
French's work is held in the National Gallery of Victoria collection as well as private collections both in Australia and internationally. Her work has been recognised by inclusion in shortlists for local and international awards including the Dezeen awards, The Design Files awards and the Victorian Craft awards, and featured by press including Architectural Digest, Art Link Berlin, AQNB, The Design Files, Channel 9 news, Green Magazine, InsideOut and ArchitectureAU.
To learn more about Jessie French and her artistic practice, read her interview with us, Building a Radically Sustainable Seaweed Future.