JESSIE FRENCH
Rīvus, 23rd Biennale of Sydney
Jessie French at Rīvus – 23rd Biennale of Sydney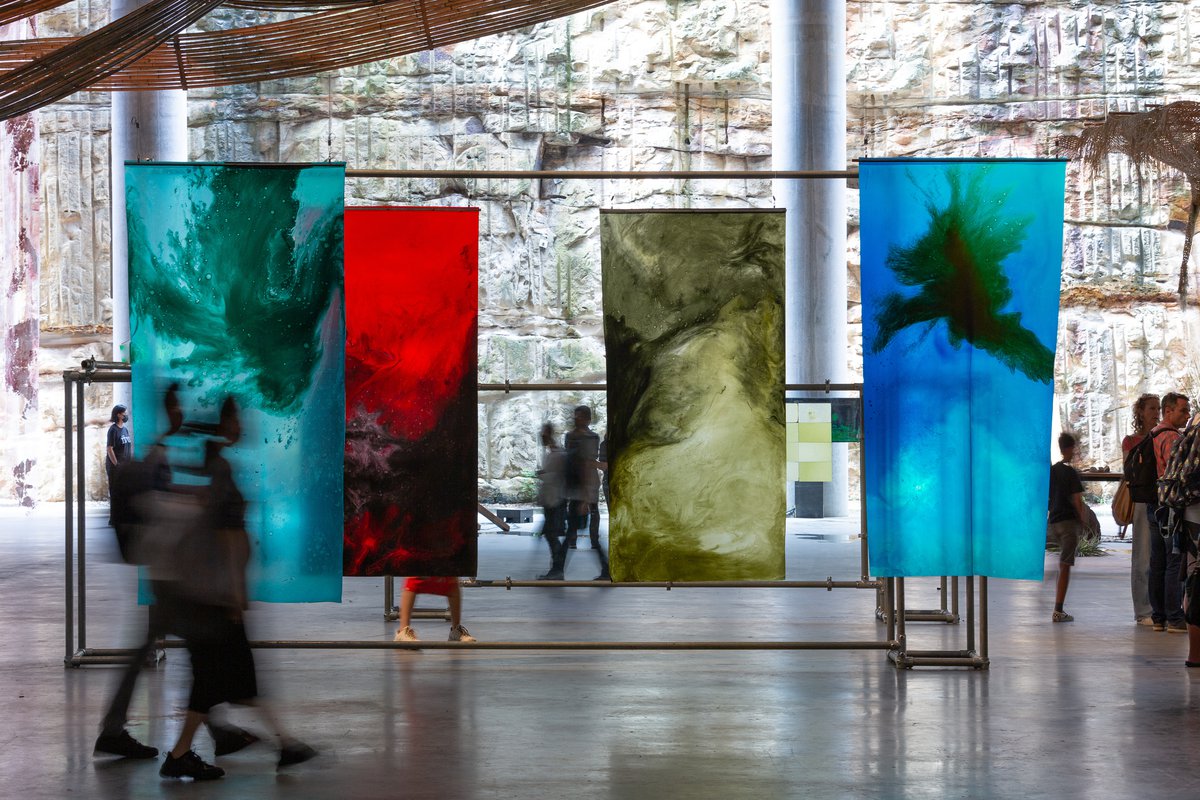 The Cutaway is an expansive, below-ground concrete space where 25 artists had their works exhibited.
Jessie French's work at The Cutaway involved a real-time installation. Visitors could see the artist's process and the way in which she experiments with and utilises her materials. The ethereal sheets she created are made from algae-based bioplastics, using algae and plankton that is local to the waterways of Sydney. This interactive piece highlights the on-hands scientific influences that inspire French and can be seen within her works.
"The pieces I make are visually distinctive, refined, minimalistic objects, accentuated by unusual patterns and shapes, delicate detailing and light refracting transparency.


The organic patterns that detail these vessels are coloured by 100% organic, completely biodegradable ingredients."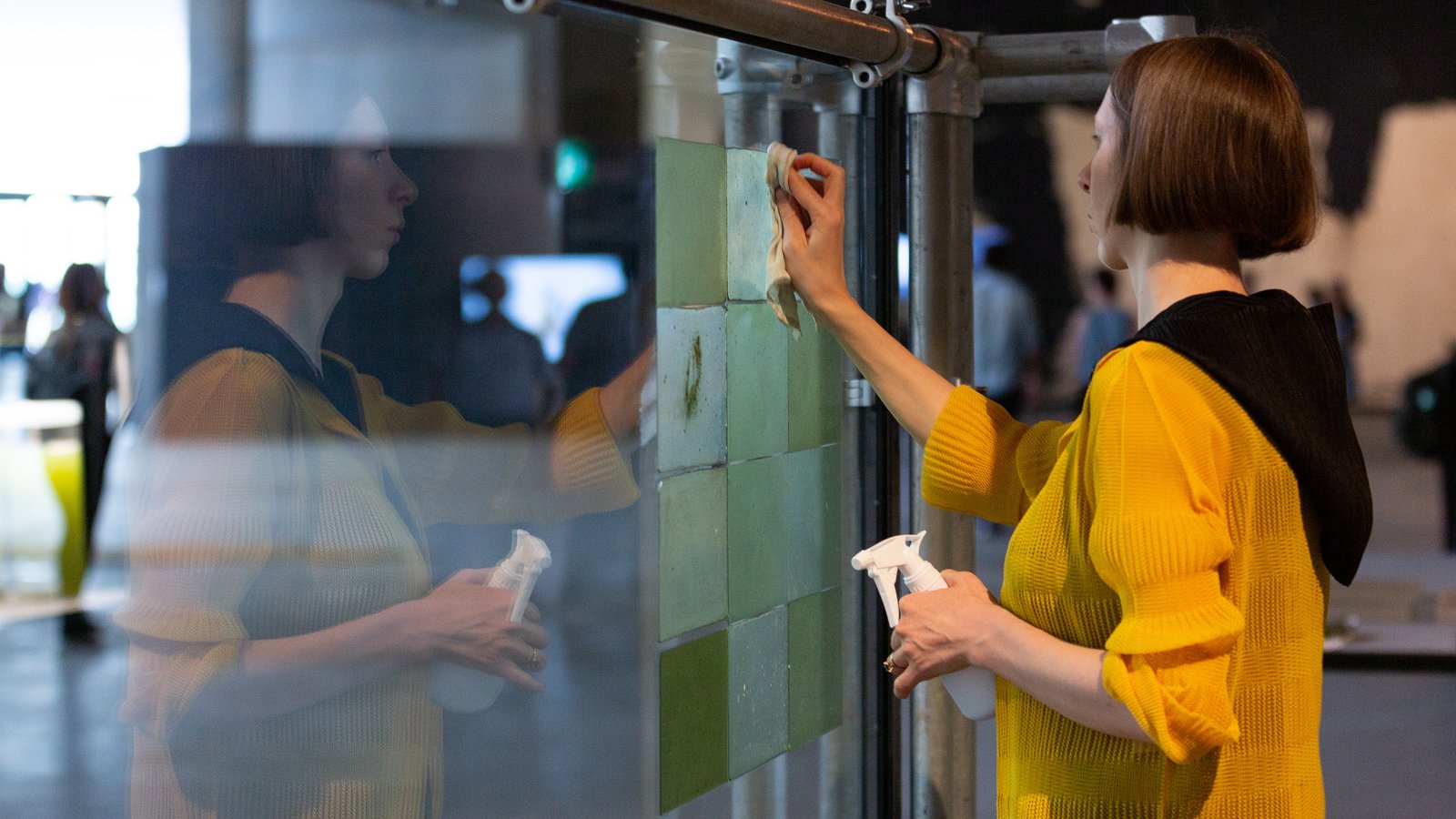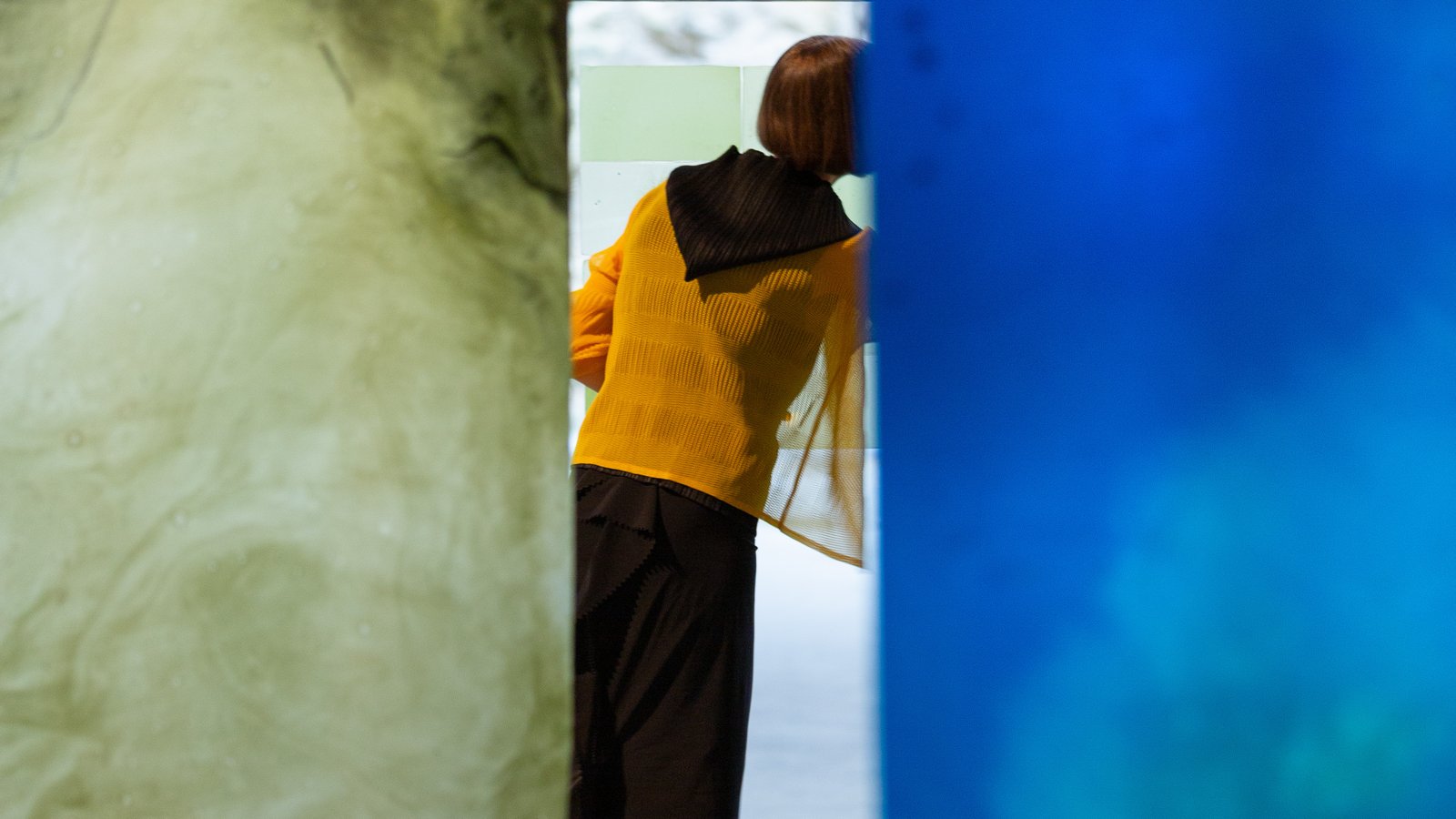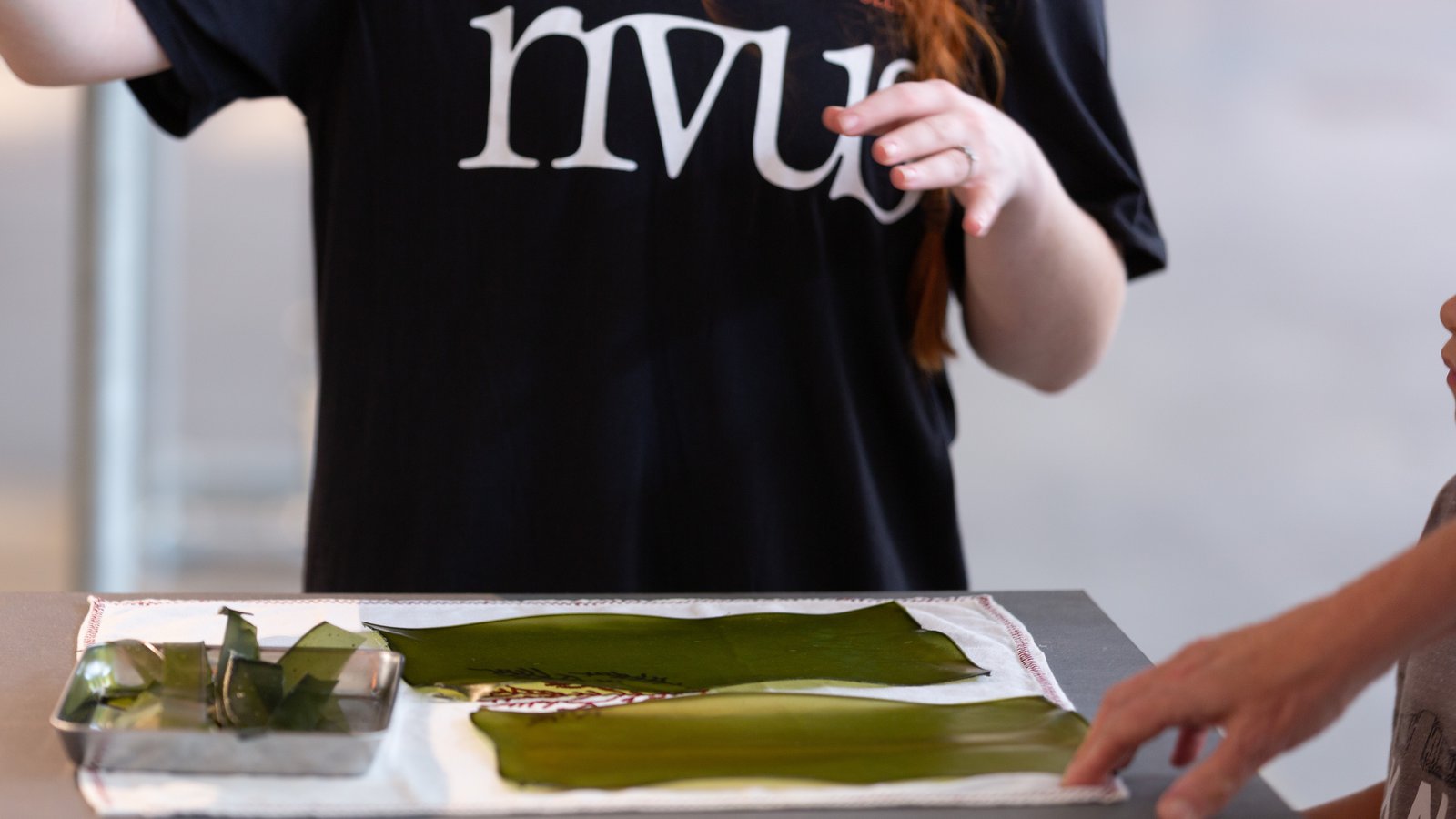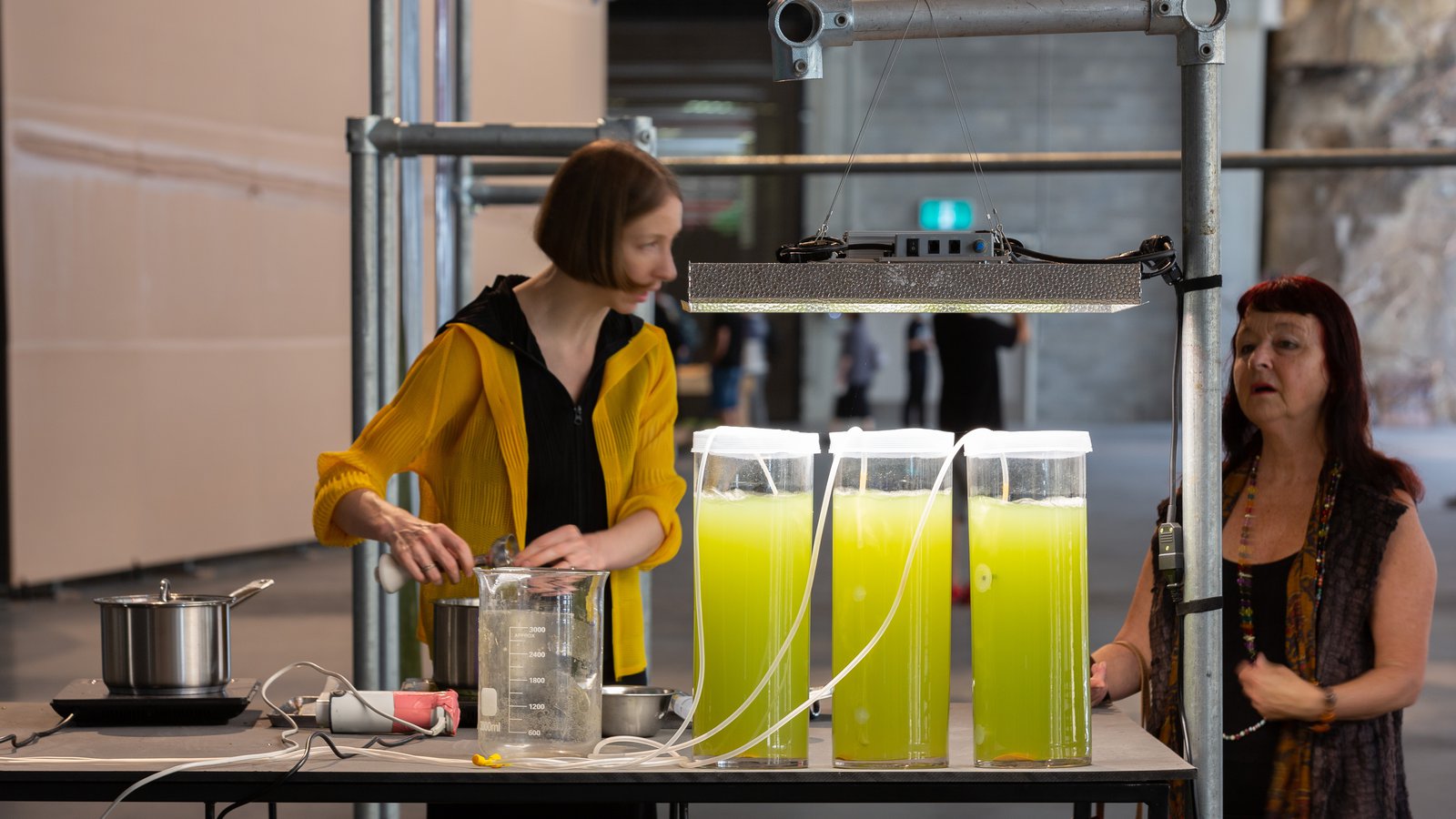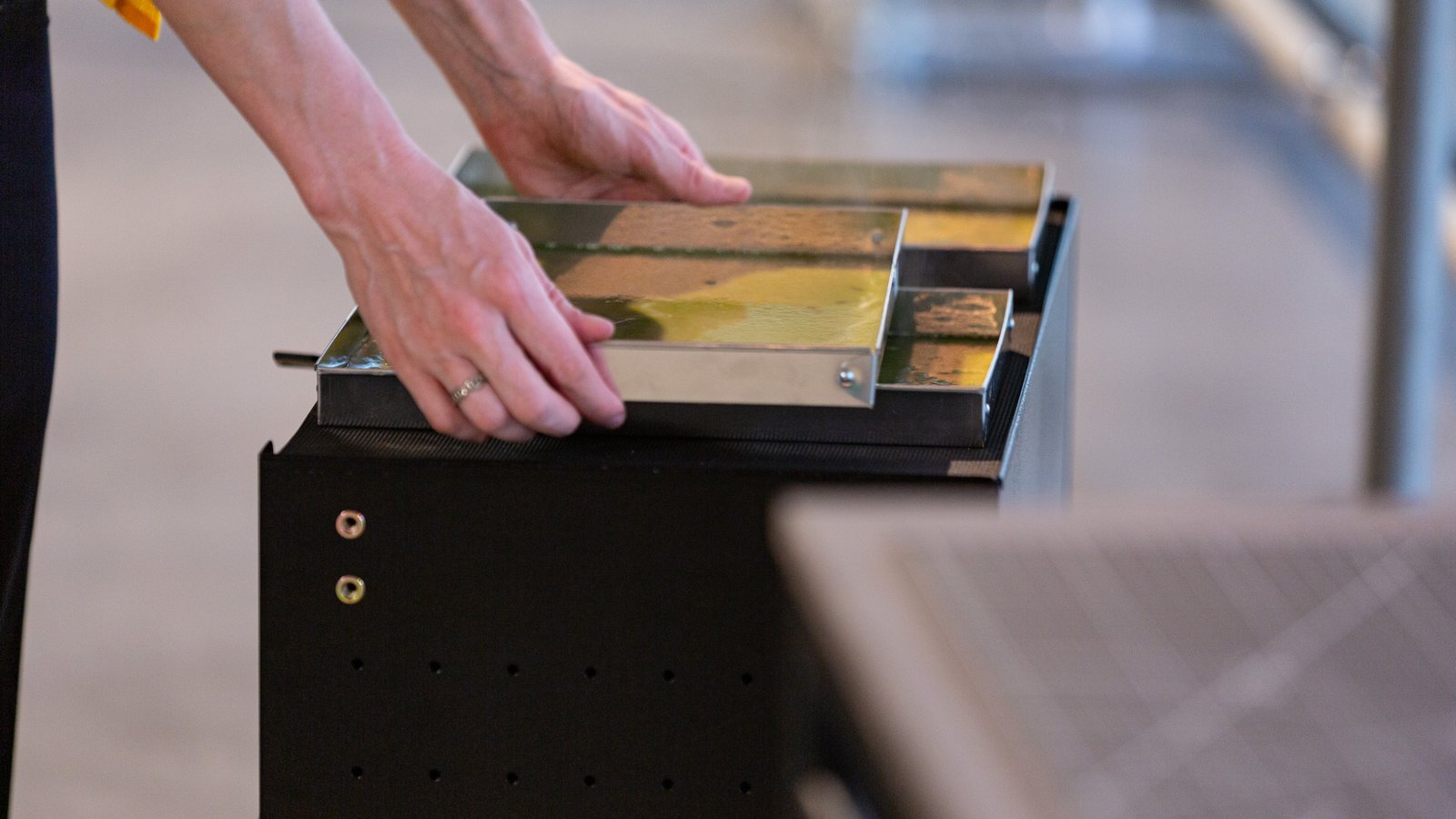 "There's lots to gain from being curious about the world."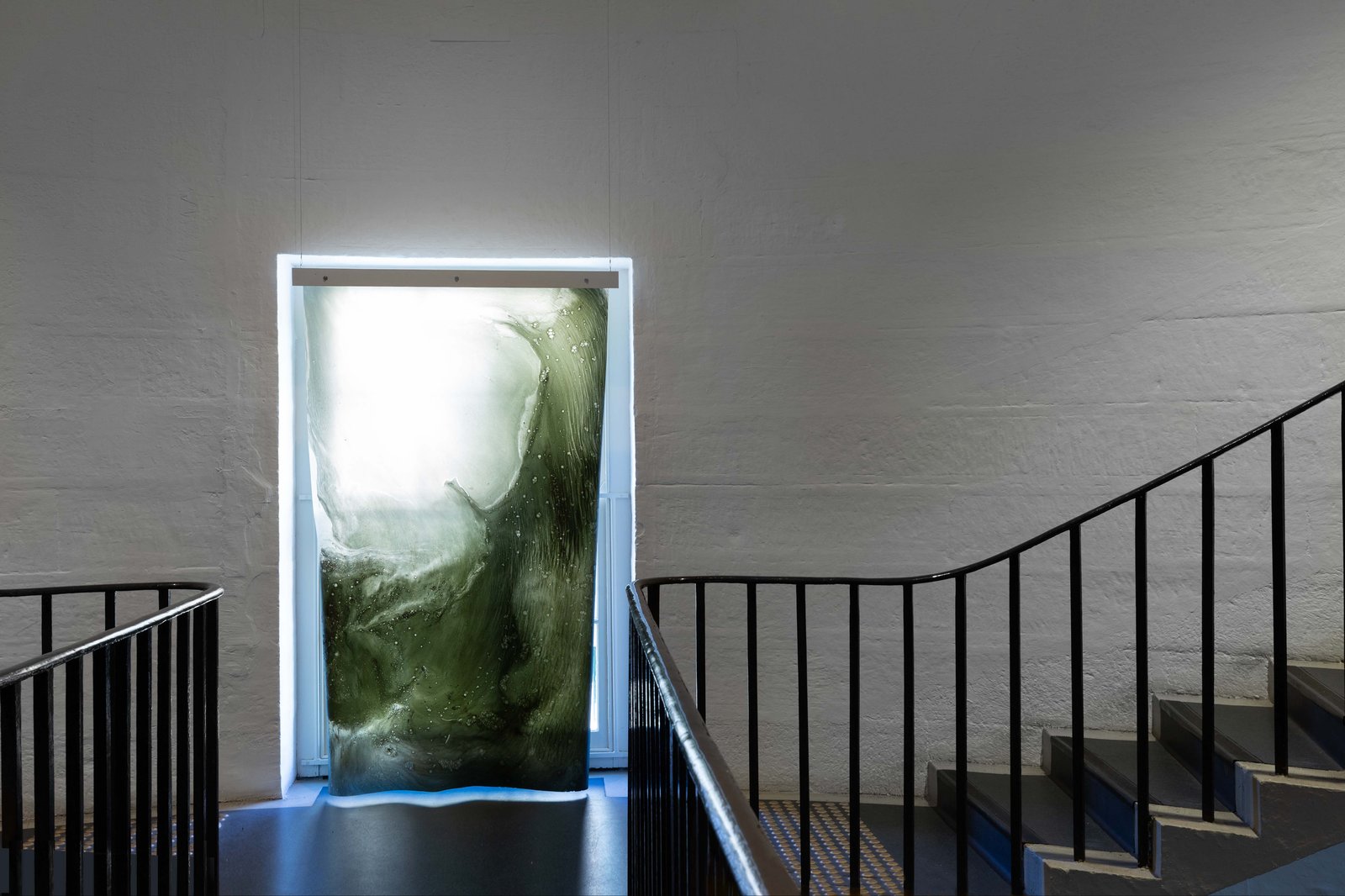 The Biennale's installation at the National Art School in collaboration with Artspace, imagines the venue as a river which was once buried, resurfacing in the present day. The artists shown in this venue explore themes of displacement, erasure, impeded flows and stagnant waters. Combining notions of storytelling with the ebb and flow of waters.

Jessie French's works in the National Art School showcase her combination of aesthetic, functionality and versatility of her works. As you can see below, she was invited to create a replacement for the doors which defined the thresholds between spaces in the venue. Her large scale bio-algae sheets illuminate, frame and re-define the space around them, with other spaces in the venue also dedicated to displaying the process which makes such artworks possible.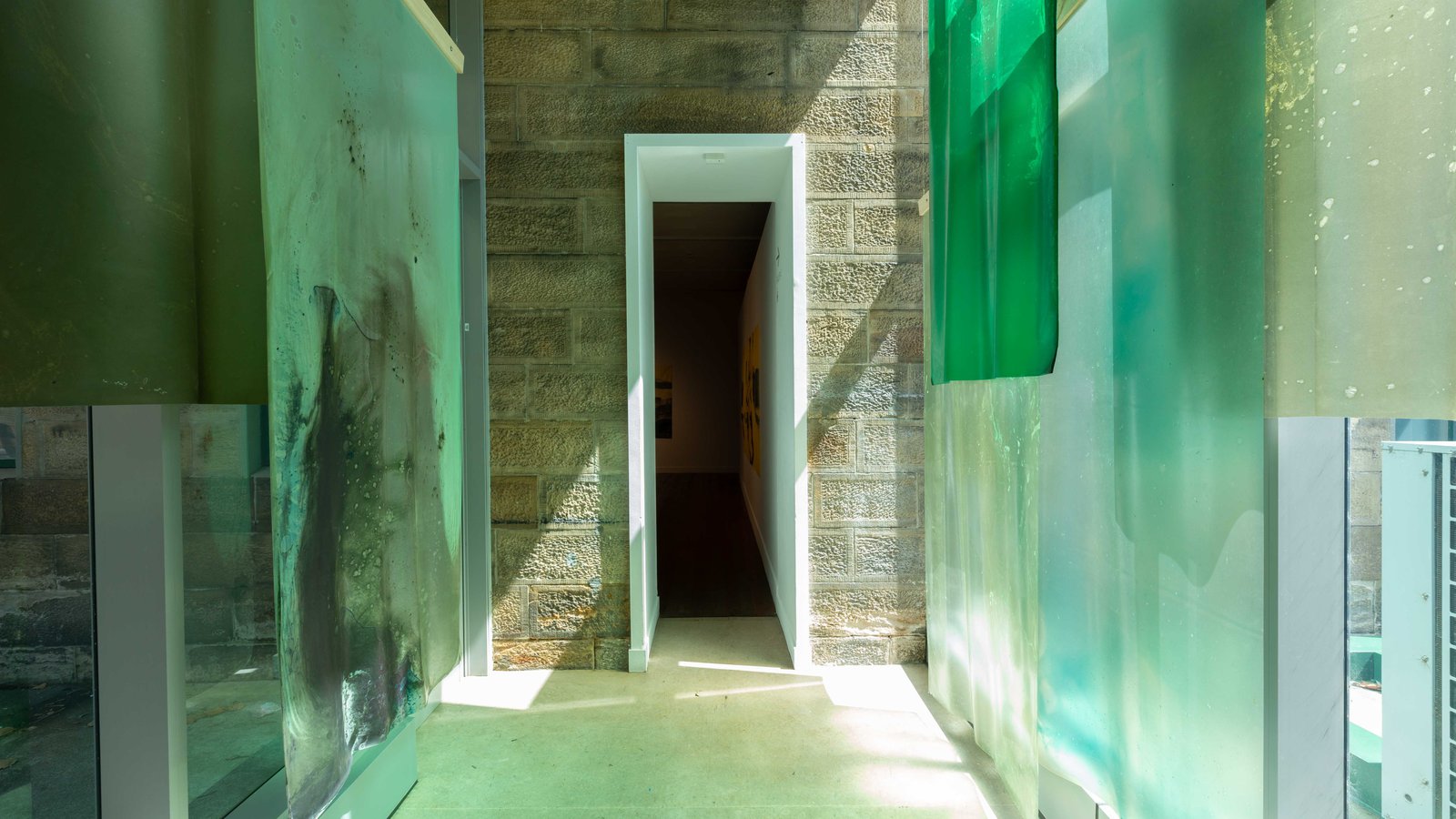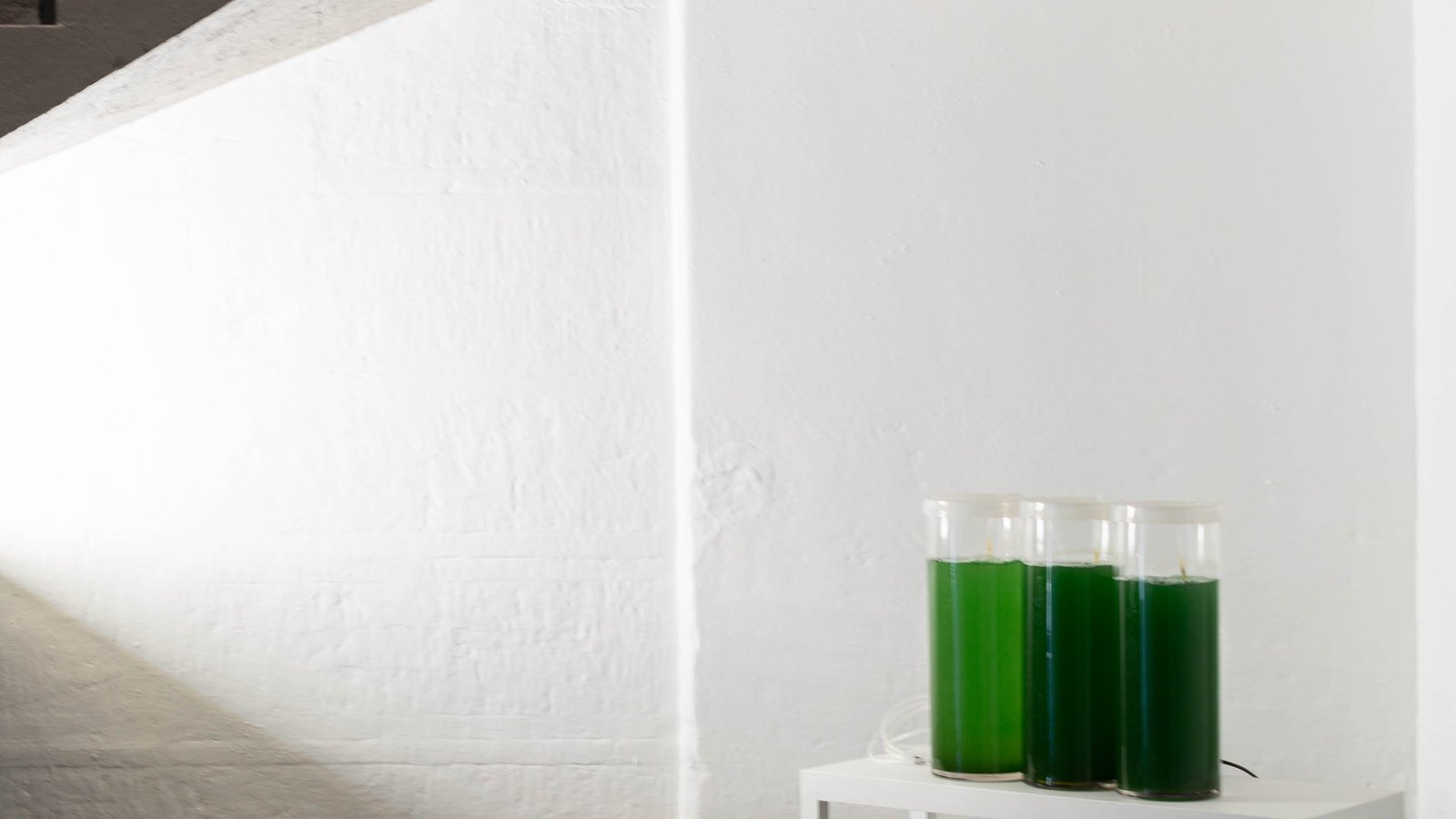 The Biennale of Sydney was established in 1973, it is the third oldest biennial in the world after Venice and São Paulo. This year, the theme was Rīvus, meaning 'stream' in Latin. The biennale aims to explore rivers, wetlands and other salt and freshwater ecosystems as dynamic living organisms with varying degrees of political agency.

89 participants were brought together through 400 events, producing 330 artworks from artists, architects, designers, scientists, and communities, considering water ecology and its relationship with the rest of the natural world as a porous chronicle of interwoven fates.
The Biennale spanned over several sites, along the waterways of the Gadigal, Burramatagal and Cabrogal peoples.
Rīvus also encourages the use of non-polluting materials and production processes; advocating for locality, collectivity, collaboration and reduced waste; acknowledging its own impact on the environment while aiming to lower it through a systemic and creative approach.
The current 23rd edition shows how biennales can make a constructive contribution to debates around environmental sustainability.
Based in Naarm/Melbourne, the work of artist and experimental designer JESSIE FRENCH explores speculative futures through algae-based bioplastic and water-based ecologies. Her practice explores consumption, symbiosis, ecology, science and technology in the context of human experience amidst human-driven environmental crisis. She is interested in engaging with environmentally vital issues through experimental artistic projects that are refracted through the lens of science.
Housed within an ethos of consumption, sustainability and regeneration, French's practice invites others to engage with the possibilities of a post-petrochemical world. Through experimenting with other materials, she explores the potential of closed-loop systems of (re)use and conscious consumption and interaction with objects.
In 2020, French founded OTHER MATTER, an experimental design studio working with algae-based bioplastics which extends the knowledge and skills developed in her artistic practice to provide algae-based bioplastics for clients.
French's work is held in the National Gallery of Victoria collection as well as private collections both in Australia and internationally. Her work has been recognised by inclusion in shortlists for local and international awards including the Dezeen awards, The Design Files awards and the Victorian Craft awards, and featured by press including Architectural Digest, Art Link Berlin, AQNB, The Design Files, Channel 9 news, Green Magazine, InsideOut and ArchitectureAU.
To learn more about Jessie French and her artistic practice, read her interview with us, Building a Radically Sustainable Seaweed Future.