CHIHARU SHIOTA
The Home Within: Melbourne Festival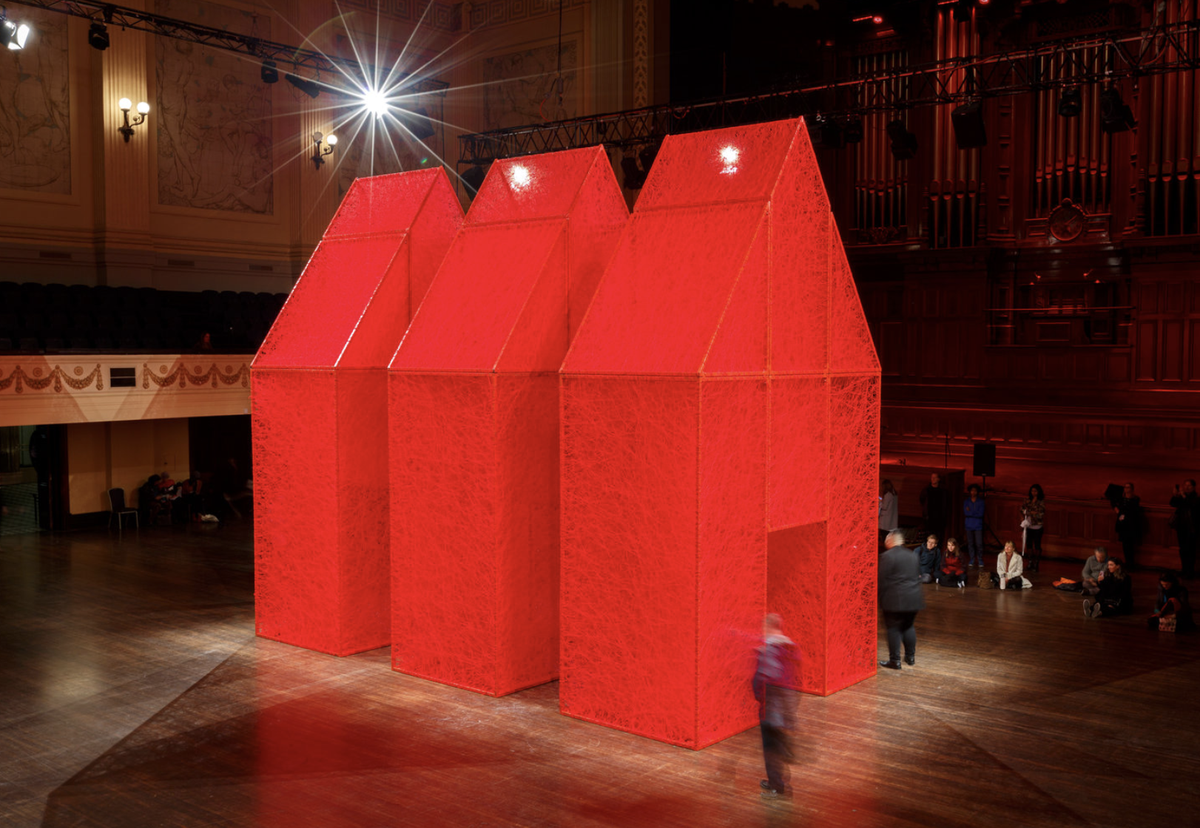 "String remains a very important material for me – it is like a mirror of my feelings. In making the work, sometimes the string gets tangled, or loses tension, or is cut, much like human relationships. Relationships can become tangled, lost or severed. I also use string as a way of connecting memories."
Chiharu Shiota's The Home Within is a large scale testament to Shiota's exploration of the relationships between the body and the mind. Using red thread to construct large house structures, Shiota examines our ties to home, domesticity and the way that objects function within this sphere.
Shiota was invited by The Melbourne Festival to create a work that would be displayed in the public sphere. This work, channelling the imagery of a permanent structure - a house, highlights the temporality and ethereality of Shiota's practice and of the nature of home itself. A far cry from the durable materials we see paving our houses, Shiota's threaded homes bring to attention the difference between house and home.
"A house is a structure. A home is a body. You are its heart."
Chiharu Shiota (b. 1972, Osaka) studied at the Kyoto Seika University in Kyoto and became a visiting professor there from 2010-2013, she has also lectured at the California College of the Arts. Shiota currently lives and works in Berlin.
Shiota's work focuses on the fundamental aspects of life, death and the way that human relationships are experienced. She is particularly interested in the use of straight lines that forge connections between characters on paper, and her signature medium – yarn – invokes a discussion of both individual and collective memory.
Shiota has won many awards for her artworks including the Kyoto Prefecture Aketono Award (2019), The Audience Choice, at the First Kyiv International Biennale of Contemporary Art, Ukraine (2012), and the Philip Morris K.K Art Award, New York (2002).
"I create out of emotion...I think it is our goal to connect our inner universe with the outside universe."