AN INSPIRATION SPECIAL
2021 brought us many exciting endeavours... Collaborating with collectors to acquire works by leading contemporary artists has meant researching, sourcing and enriching the lives of our clients who were stuck at home but at least in the company of great artists.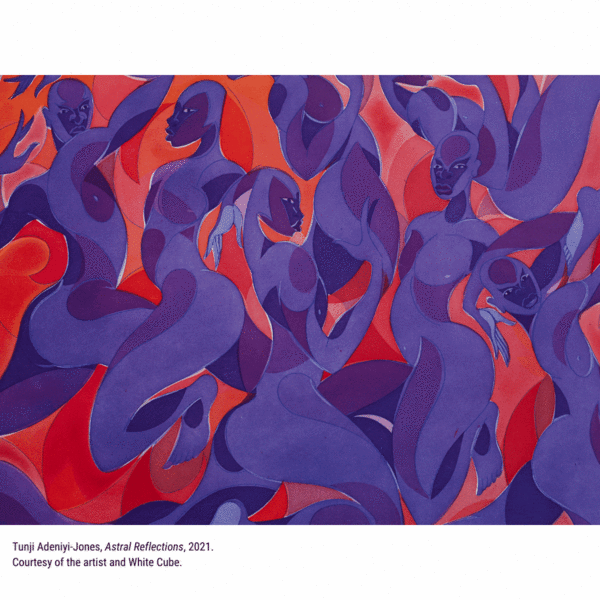 HOME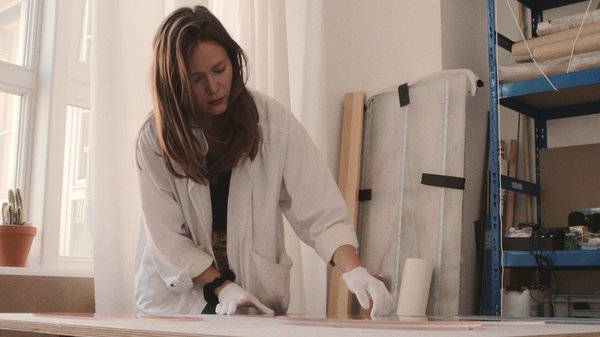 With the launch of HOME in 2021, we turned our domestic space into a home gallery, inviting artists and collectors to connect in an intimate environment. Rising star Lena Marie Emrich presented first solo show in London and reached new audiences with her witty and progressive sculptural and performance works.
To enquire about Lena Marie Emrich's works please send us an email, available works are listed HERE.
INSPIRE Art Award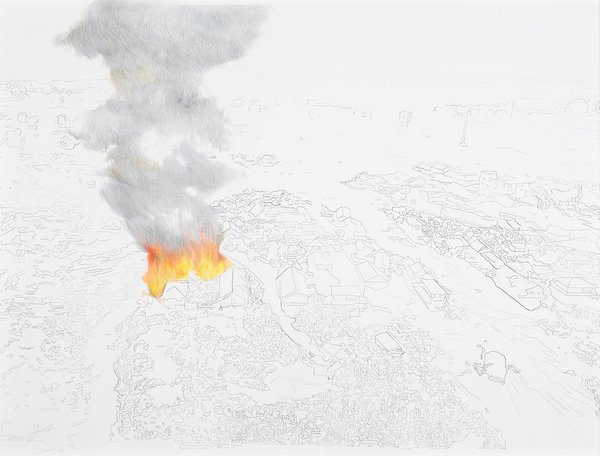 INSPIRE Art Award
INSPIRE is an academic project and now an Art Award led by the Peace Research Institute Oslo that we are proud to contribute to as advisory board member. Here is a brief about this legacy project:
The INSPIRE Art Award is a biannual contemporary, cross-disciplinary art prize initiated by INSPIRE - a research project that studies the role of artists and creative practice in and after violent conflict. Artists working across disciplines of contemporary creation, whose practice is or has been affected by violent conflict, are invited to apply on an open call basis from June 2022.

INSPIRE Art Award will endow one winner with the prize money of 50,000 EUR (TBC) and four shortlisted candidates with 10,000 EUR each (TBC).
The INSPIRE Art Award winer and shortlisted artists will have the opportunity to present their work in prominent partner institutions (TBA).
The purpose of the INSPIRE Art Award is to raise awareness to the important role that inspiration plays for artists and audiences during and after violent conflict. The first iteration is planned for Autumn 2023.

Read more about the INSPIRE Art Award here.
2021 - 22 TOP PICKS
We asked cultural thought leaders, artists, curators and collectors from around the world to share some of the events and sources that kept them inspired through the past year and what to look forward to in 2022.
Read below to hear about their favourite exhibitions, podcasts, books and films.
Jessie French
Melbourne-based, artist Jessie French shares what she read and listened to in 2021.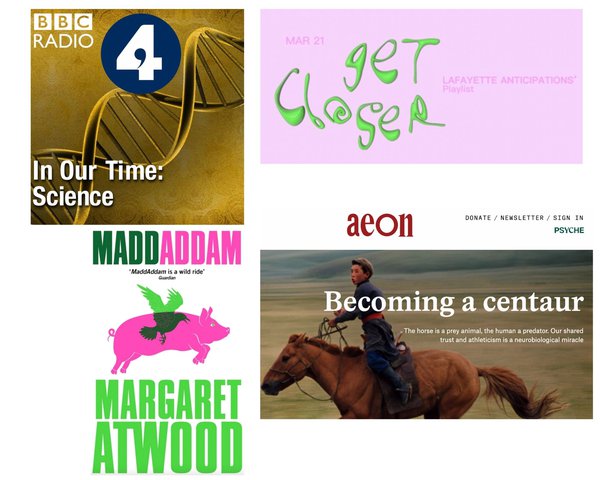 "In 2021, I spent a lot of time listening to podcasts in the studio or on dog walks when we were locked down and out of the studio. I made my way through almost all of Melvyn Bragg's In Our Time - Science episodes. These kept me thinking a lot about how things work and gave me many ideas on how to go about working when I did finally get access to the studio again.

A subscription to Curio let me listen to articles from Aeon being read aloud.

Music by HTRK, Jonnine Standish and Lafayette Anticipations' Get Closer mixes got a lot of airtime, as did George Michael and Roxy Music, which my dog Cyril likes to have sung to him in the car as we drive.

At the start of the year, I read Margaret Atwood's Maddaddam trilogy, which has continued to live in my thoughts ever since."
Laura Smith
Laura Smith, curator at Whitechapel Gallery shares some of her favourite exhibitions of the year: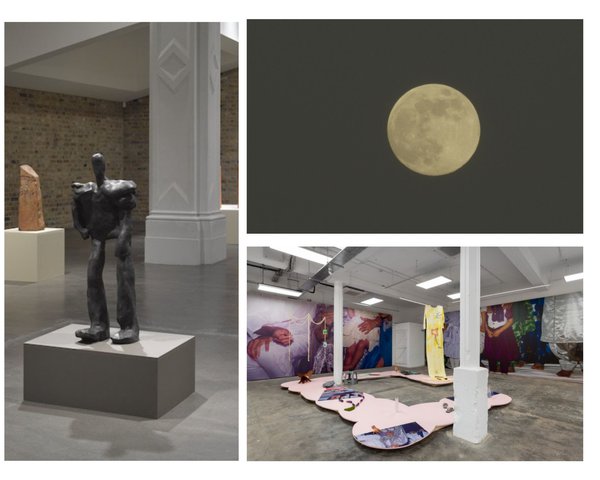 Simone Fattal: Finding a Way
Whitechapel Gallery, London
21 Sep 2021 - 15 May 2022
"Working with Simone was a dream come true, she is the most generous, kind, wise (and hilarious) artist and I am thrilled and honoured to have had the opportunity to learn from her and to help her create her first UK commission. The exhibition fills the space at Whitechapel with a procession of Simone's characteristic ceramic figures who are embarking on a spiritual and physical metamorphosis, inspiring ideas around ascension, emancipation and memory."
Jasleen Kaur: Flesh 'n' Blood
Humber Street Gallery, Hull
September 22 – December 24, 2021
"I have followed Jalseen Kaur's work for some time now and think she is a really exciting artist making really important work. This show, near my home town in Yorkshire, began with a text written by a member of the artists family and explored our relationship with visceral emotions such as grief and healing. I found it incredibly moving, intimate and special."
Bryony Gillard: I dreamed I called you on the telephone
Jerwood Space, London
28 – 29 May 2021
"This beautiful new film work by Bryony Gillard made me cry. The film considers loss, illness and time under late capitalism. Bringing together extracts from poetry, first-person accounts and the artist's own writing, it ruminates on the intensely singular experience of sickness and grief when living in a world that keeps on moving around you."
Demetrio Kerrison
Art collector Demetrio Kerrison shares his favourite moments of 2021 and the trends he sees developing in 2022.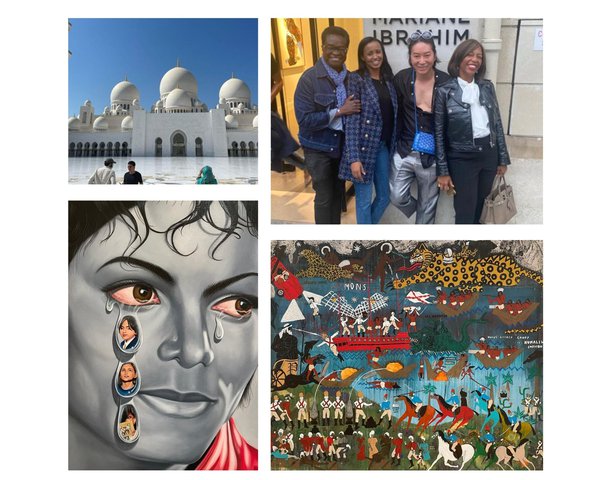 Made In LA
The Hammer Museum
17 April – 1 August 2021

"Made in LA at The Hammer and Huntington Museums were an incredible highlight. The exhibition was the fifth iteration of the Hammer Biennial which showcased 30 Los Angeles based artists and spanned two institutions. It started in 2020 it was extended to mid 2021 due to COVID-19 and contained an amazing array of talent from emerging to mid career Los Angeles female and artists of colour.
Mariane Ibrahim's opening of her Parisian gallery at 18 Av Matignon was one of the most amazing gallery openings, Mariane's program features one of the best rosters of artists of the African Diaspora. My trip to Dubai/Abu Dhabi for Collector Weekend hosted by Carbon 12 gallery and Alserkal including Abu Dhabi Art Fair. This was my first time in the Middle East walking the beach and dipping a toe in the Persian Gulf, a revelation which will not be my last time visiting.
A lovely highlight of 2021 were my beach walks on Crystal Cove State Beach in my home town Newport Beach, California.

What I expect to see in 2022:

An expanding demand for female artists and artists of the African Diaspora to continue unabated.
Notably, the US Pavilion at Venice Biennale 2022 will be occupied by a Black woman, Simone Leigh, for the first time.

More galleries to open focused on emerging artists; however, without "representing" artists formally on rosters and a continuation of the trend of more Los Angeles galleries opening in New York City."
Myles Russell-Cook
Myles Russell-Cook, Senior Curator of Indigenous Art at NGV, Melbourne, shares his top exhibitions of the year.

"Indigenous Australian art enriches us with its savoir-faire, the extraordinary stories that the artists share through the paintings, their relationship to to the land and unique pictorial skills."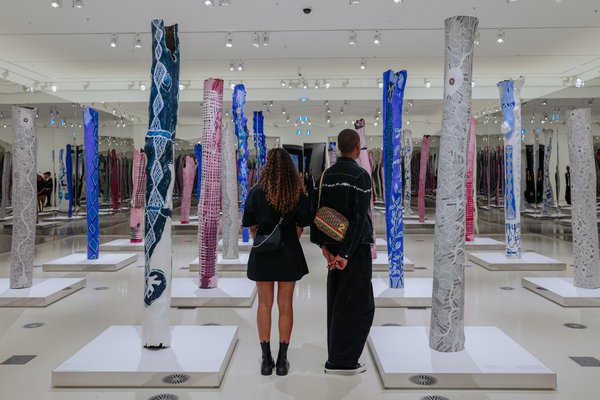 My personal favourite of Russell-Cook's recommendations is:

Bark Ladies, Eleven Artists from Yirrkala.
NGV International
17 December 2021 – 25 April 2022

"This show celebrates the NGV's extraordinary collection of work by Yolŋu women artists from Buku-Larrŋgay Mulka Centre (Buku), in North-East Arnhem Land.  The exhibition includes works by Yunupiŋu sisters Nancy Gaymala, Ms N Yunupiŋu, Gulumbu, Barrupu, and Djerrkŋu, as well as never before displayed works by Noŋgirrŋa Marawili, Dhambit Munuŋgurr, Mulkun Wirrpanda, Dhuwarrwarr Marika, Malaluba Gumana, and Naminapu Maymuru-White."

Myles had so many incredible exhibitions to share, we couldn't fit them onto one page. CLICK HERE to read more about Myles Russell-Cook's highlights of 2021 and exhibition recommendations.
Gastón Tourn
Gastón Tourn, Chief Marketing Officer at Appear Here shares his highlights for 2021 and what to look out for in 2022.

"2021 has been a year mostly spent separate from each other, so most of my cultural discoveries were films to watch or books to read rather than collective experiences."
"One of the movies that stayed with me for a while was Gagarin directed by Fanny Liatard and Jérémy Trouilh. It tells the story of Gagarin – a housing project in Paris – through the eyes of a 16-year-old boy living in the building. The story of the housing project is fascinating. Gagarin was built by the Communist Party of France and it was named for the Soviet cosmonaut Yuri Gagarin, the first human who went to space. Gagarin himself inaugurated the housing project in 1963.

The building was demolished in the last few months and this movie tells a story of resistance in a subtle way. With elements of magical realism, this council house becomes a spaceship and survives. I spent hours after the film researching the history of the building, reading testimonies of people who lived in it, observing the empty space on Google Maps.

Margaret Atwood's Oryx and Crake reminded me that fiction can raise important questions far ahead of its time. Written in 2003, this novel tells the story of what happens when a global pandemic breaks out and begins wiping out the human race and causing mass chaos.

This is one of the quotes which I underlined in the book:

'He doesn't know which is worse, a past he can't regain or a present that will destroy him if he looks at it too clearly.'
In 2021, we could consume all the culture we wanted at home but we rediscovered that meaning cannot be built in isolation. In 2022, I look for more experiences that build culture the way it has always been built: in tension with others.

After two years of not visiting my family and friends in Argentina, I'm looking forward to returning in early 2022. I am planning to visit an exhibition at the Modern Museum of Buenos Aires called Inside there is only one residence. It brings together recent works by thirty-four emerging artists from different regions of Argentina, mostly traversed by the experience of isolation in which the pandemic plunged us.

I'm also looking forward to coming back to the theatre after two years. Arcola will release its programme for 2022 in February and I'm counting the days. The buzz before the play starts, the lights off, the anticipation in the room, the wine after the show ends. I miss it all."
Thank you so much to everyone who contributed to this newsletter and took the time to share their thoughts, recommendations and inspirations for 2021 – 2022.
SAVE THE DATE...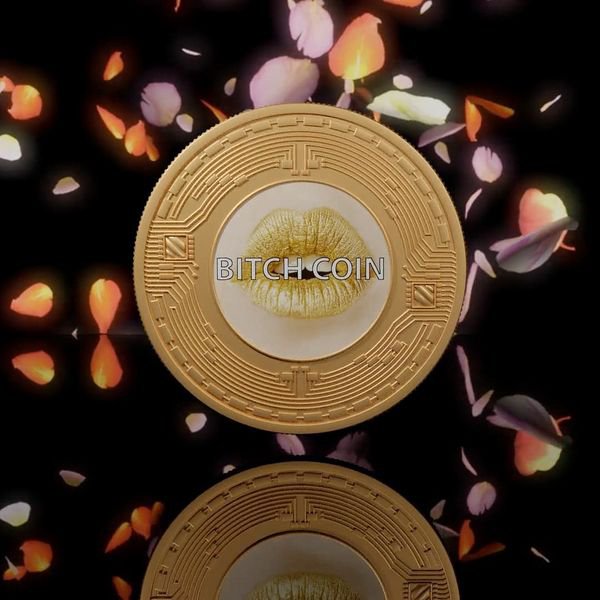 NFT Masterclass - Saturday 22 January 2022
(9 am London GMT I 10 am Paris CET I 1pm Dubai I 8pm Melbourne AEDT)

To address the intriguing and nebulous topic of NTFs, we have invited Alana Kushnir, founder of Guest Work Agency to lead a session on Zoom.
Alana is an experienced speaker on the subject of NFTs, as well as an advisor to numerous art tech startups working in the NFT space.
She will be talking to us about the art historical origins of NFTs, how to buy and sell NFTs, as well as touching on the legal issues and risks associated with NFTs.

This event is open to all so please email us for a link to join and don't hesitate to share with your community.
We want to extend a huge thank you to the Visionary Artists, Collectors and Communities with whom we have been fortunate to collaborate with last year. We are very excited to see what 2022 has in store for us.