Here is an excerpt of the recent talk I gave for the Guest Club about the very rich and engaging topic of Contemporary African Art. I've chosen to look at this topic through the lens of major collections; private museums that are open to the public; and major foundations, in order to have a framework to discuss a selection of some of the key artists.
NORVAL FOUNDATION, CAPE TOWN
We'll start with the Norval Foundation in Cape Town, a private museum that opened in 2018, showcasing modern and contemporary art in an intergenerational approach.
Our first artist is one of the most well-known African contemporary artists working today: Chéri Samba. Samba was born in 1956, in the Democratic Republic of Congo and his work is included in major international collections from the Centre Pompidou to the MoMA. He says, "my painting is concerned with people's lives, I want to change our mentality that keeps us isolated from the world, and I appeal to people's consciences."
In this painting, Samba expresses the idea of communication, spoken in tongues. The Earth is resting on one of the tongues and different races of humanity are represented in this one painting, College de la Sagesse, meaning "wisdom of knowledge." Adding text to the image was a way for Samba to incentivise people to take their time to read and really engage with the painting.
Samba has been the main subject of his artwork since the 1980s. His oeuvre shows great imagination entwined with depictions of everyday life in Kinshasa - where he's based - it is also determined to be accessible and connect to local and international audiences alike.
In Le secret d'un petit poisson devenu grand, for instance, you see Samba with a fish-tail surrounded by ears. For Samba, this becomes a representation of finding your path, listening to your voice and your heart, and at the same time the importance of listening to your fantasies, here represented by the mermaid.
In 1er VTO (Premier voyage dans le temps de mes oeuvres), the vignettes represent Samba's artistic journey, a pictorial diary of his life. It's even called First Travel into the Time of My Works. The vignettes on the right depict scenes of education, while the works on the left represent family and status. Samba's paintings are about hope, education and growth. He is one the pioneers of African art from the 1980s and continues to be an influential presence on a younger generation of artists.
This next artist, Eddy Kamuanga Ilunga, is also from Congo and was born in 1991. There's a very distinctive language in his work which weaves together digital circuit boards in the background and on the skin of his subjects as a representation of the digital world and forms its own language reminiscent of hieroglyphic symbols.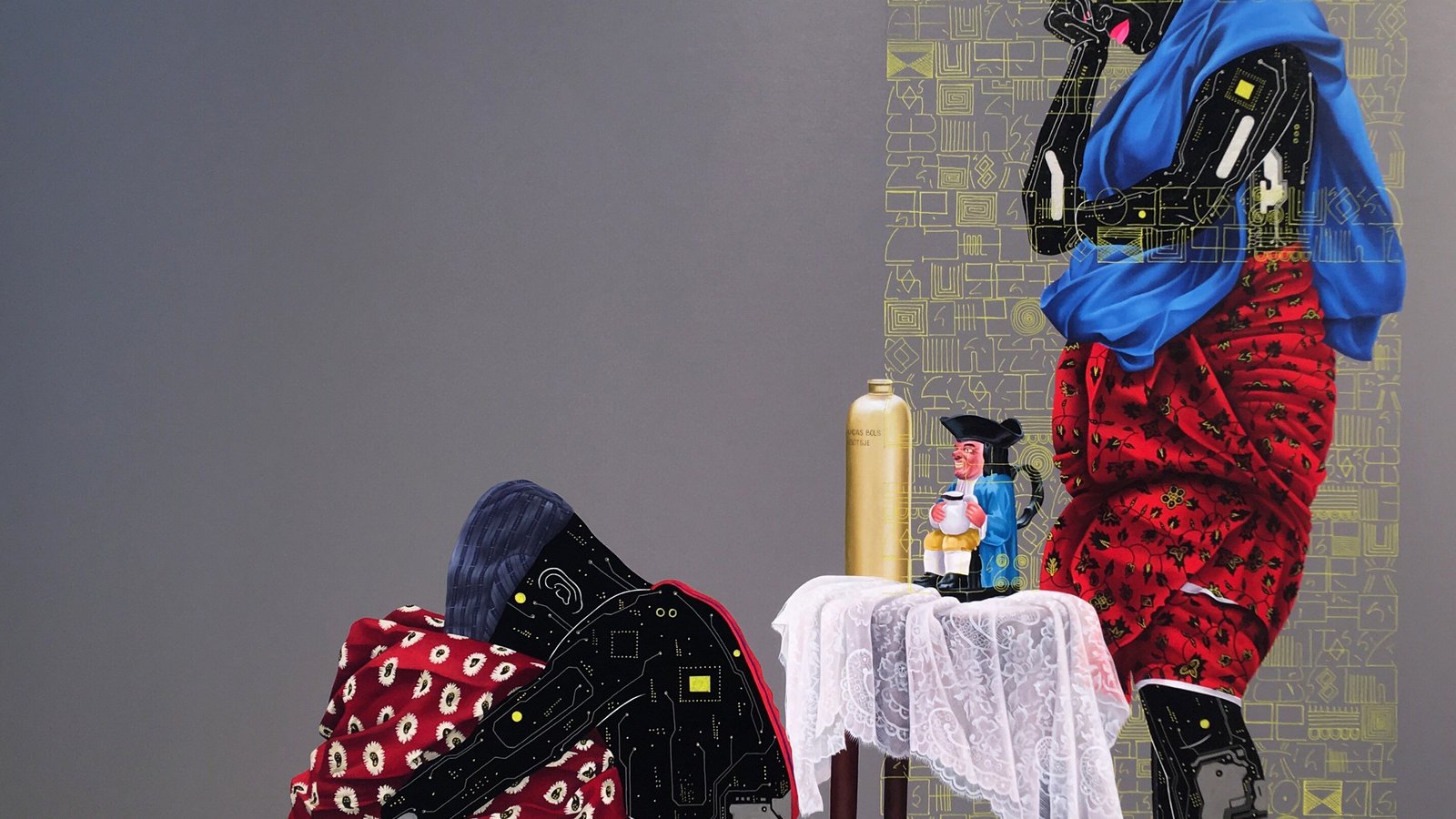 At the heart of this painting is a dialogue between two figures holding a "Toby Jug", a symbol of colonial presence representing commerce and globalisation. This is a recurrent motif in his work that often centres around post-colonialism. Kamuanga Ilunga references the past in order to highlight the culture of the Congolese people before colonization by the Belgians, and celebrate their traditions, identity, while questioning colonial powers.
Cinga Samson is another young and celebrated artist - born in 1986. He is from Cape Town, South Africa where the Norval Foundation is based. His work references photography through his use of traditional portrait poses.

The men in his paintings are a reflection of him, his family, and his community as a gay man in South Africa, aspiring towards wealth, belonging and status - as represented by the ornate fashion that the protagonists wear. A very important signature in Cinga Samson's work is the void of the eyes; it serves as a form of magical realism, which runs through his work.

There is an interesting interplay between the spiritual realm, the inner world - represented by the void and the luminosity in the eyes - together with the materialistic world that we live in - represented by the clothing.

In his work Inyongc 1, Samson depicts men giving food to women and serving them, which challenges gender roles and stereotypes still present in Africa. Samson's paintings often include references to brands as a metaphor for aspiration and status, and also nods to the market of fake brands that are often sold in Africa.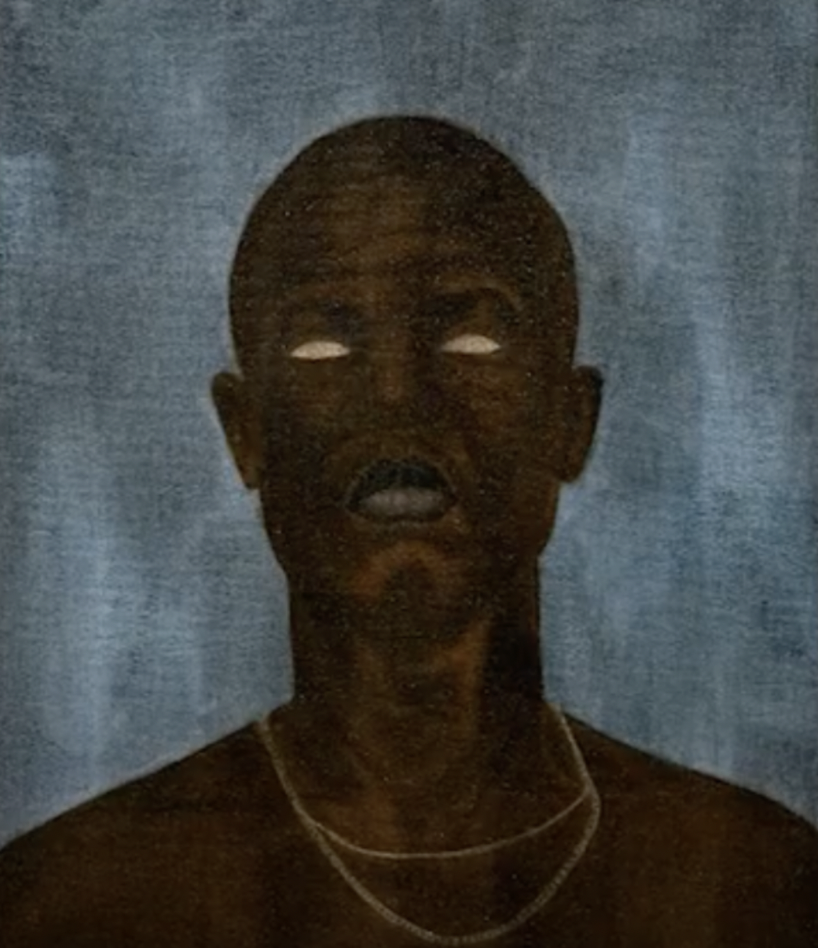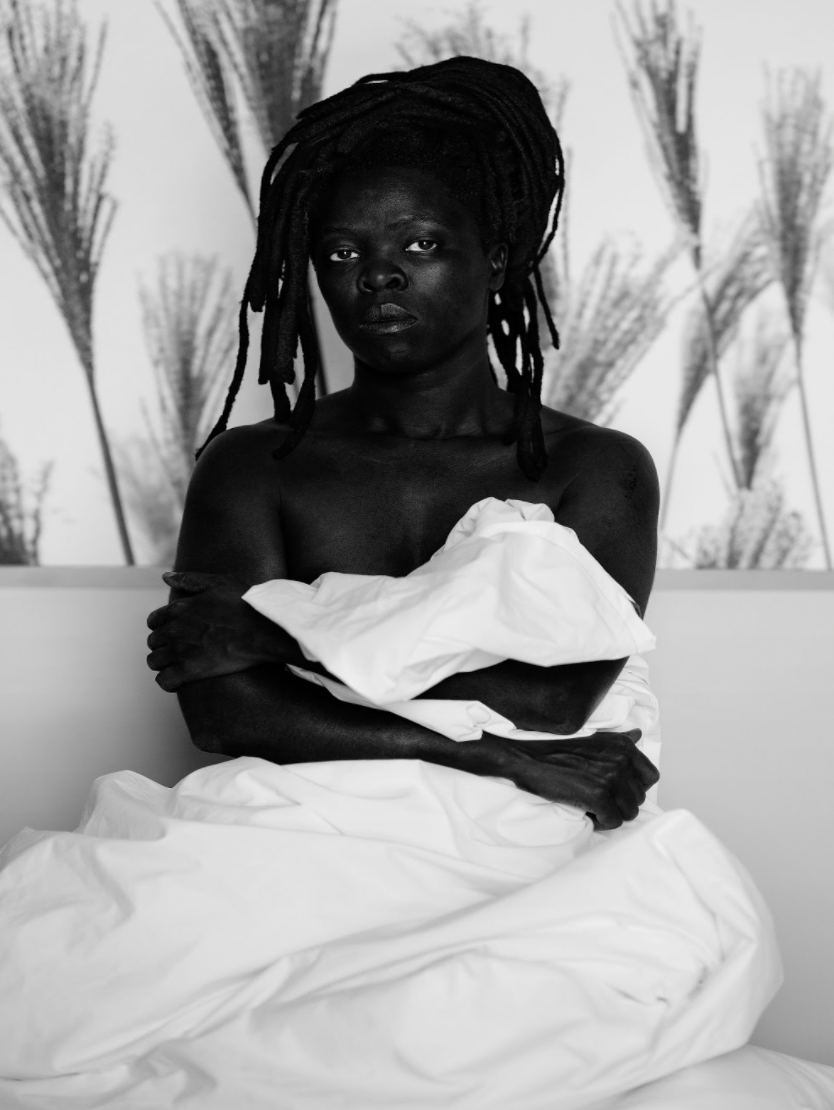 Zanele Muholi (b. 1972, South Africa) is an artist and activist who aims to raise awareness to the violence, segregation and the murders that are inflicted upon LGBTQI+ communities in South Africa. They founded a forum for queer representation in Visual Media called Inkanyiso and has won many awards for their work. They say, "I use visuals to push a political agenda where people do not respect LGBTI+ community existence of people that are brutally murdered."
Muholi's photographs are in black and white, which speaks to the politics of race. They are also very sculptural in the poses and head dresses that they use. Their work asserts the freedom to be a beautiful black body. In apartheid South Africa, you had no black bodies on the cover of magazines and they are reclaiming this access through fashion and beauty, their portraits looking with a very direct and fierce gaze. Muholi's work is ultimately about tolerance, love and the desire for unity within the broken society of South Africa.
MUSEUM OF AFRICAN CONTEMPORARY ART AL MAADEN (MACAAL)
Another influential institution is MACAAL, which opened in 2016 in Marrakech, Morocco. This is a family collection which includes approximately 2,000 works and focuses on African art from the continent and the diaspora. It was one of the first private museums to open in Africa and played a defining role as there were no governmental museums really showing contemporary African art. MACAAL hosts a rich programme of exhibitions, and I wanted to highlight some of the Moroccan artists that they collect.
We start with a pioneer of Modern Art - Mohamed Melehi (b. 1936 - d. 2020) well known for his graphic paintings, murals and sculptures. Melehi was born in Asilah, a small town next to Tangiers, where he founded a festival that became a huge cultural centre for artists, musicians and thinkers.

His abstract language is rich in symbolism and references. For instance, the wave patterns are drawn from nature and represent water in Africa; the flames represent dance, but also the symbol of the Palestinian revolution.

There are definite political undertones to Mohammed Melehi's work, and he reconciles abstraction, art for art's sake, together with a more coded language.

He sees art as a tool for revolution, to make people aware of ideas that can be rendered from artistic action.
Another important Moroccan artist is Leila Alaoui. She was born in 1982, France and died tragically at the age of 33. In 2016, while working on a Human Rights Campaign for Amnesty International, she was struck by gunfire in Ouagadougou in Burkina Faso.
This body of work is The Moroccans, probably her most well known body of work. Some of these images were taken in rural areas of Morocco; others in the town square of Marrakech called Jemaa el-Fnaa which really captures one of the hearts of Moroccan culture with music, merchants and a very rich, contemporary folkloric tradition.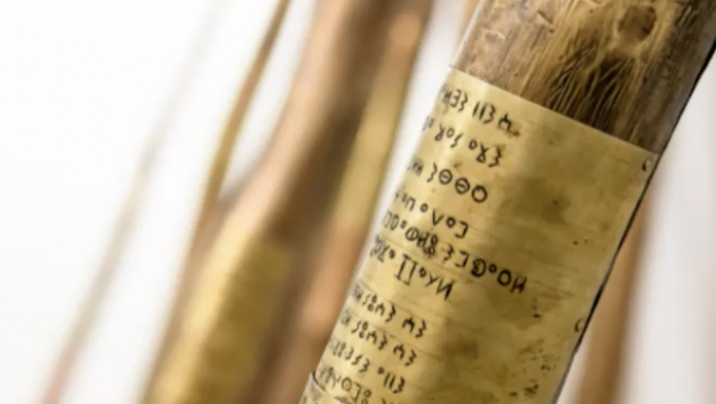 M'barek Bouhchichi is a Moroccan artist (b. 1975, Akka).
His practice focuses on the history of Black Amazigh people in Southern Morocco.

His work is very much about unity, uniting North Africa with the rest of Africa; and race issues within Morocco. Bouhchichi often uses materials like terracotta as a way to create a new landscape for the earth and reference the impossibility of looking outside of yourself in communication.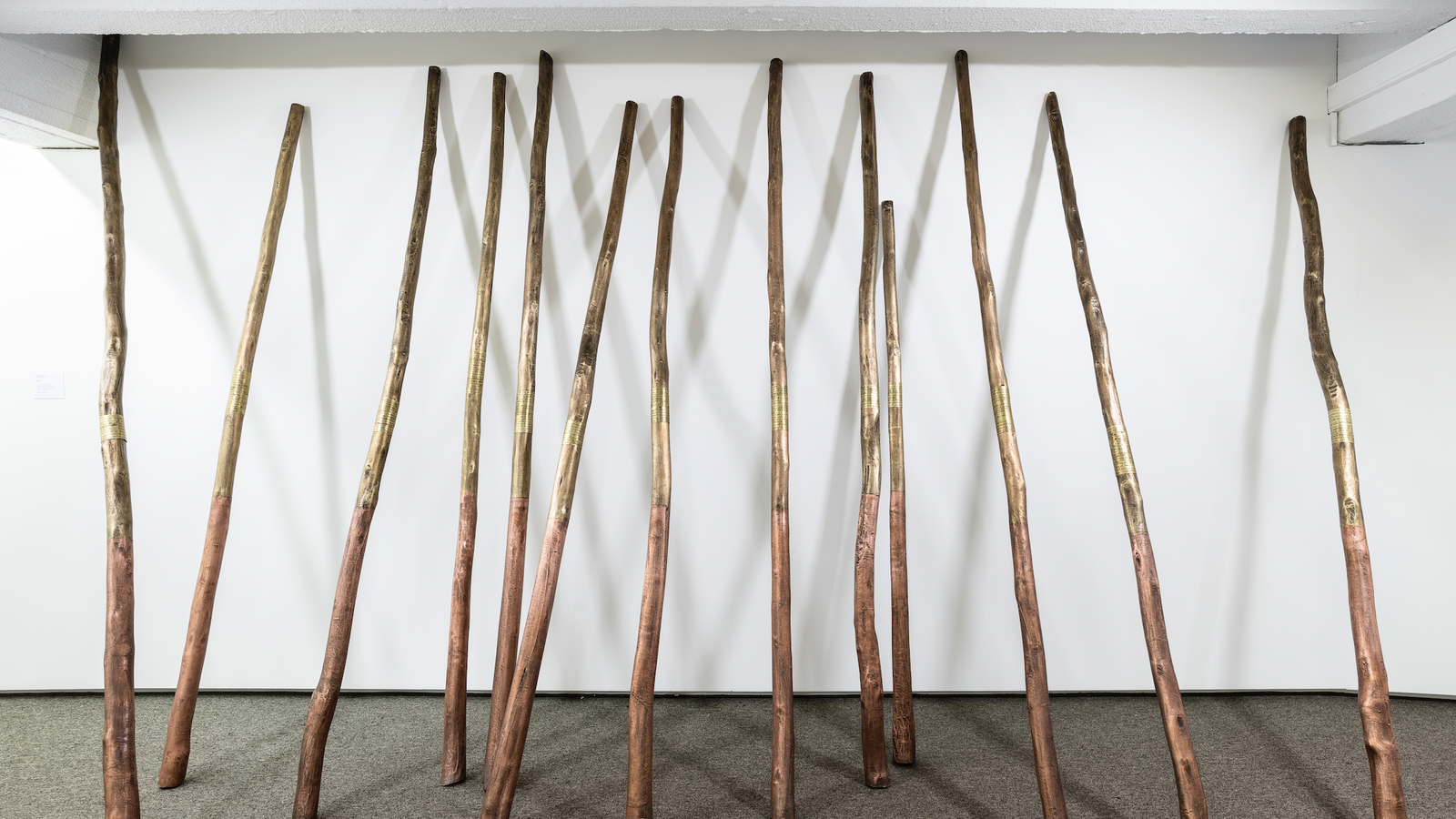 Joël Andrianomearisoa, (b. 1977) is a Malagasy artist, living between Paris and Madagascar. Joël's work is very much about emotions. He says "all of my research is about the materiality of emotions."
Andrianomearisoa was the first artist to represent Madagascar in the Venice Biennale in 2019. He created this installation, I Have Forgotten the Night, where visitors walk through a maze of materials and textiles. His work is really about the edge of desires and affection. He wants people to get lost in patterns and density of textures.
HARRY DAVID ART COLLECTION
The Harry David Art Collection houses approximately 400 works. Harry David is a Cypriot-Nigerian collector based between Lagos, Nigeria and Athens.
The first artist to mention is British-Nigerian artist, Yinka Shonibare (b. 1962, London). He is probably one of the most well known British artists and explores African art and legacies of colonialism. His signature style includes the use of Dutch wax cloth, which he found in Brixton market in the 1980s.
He wraps all of his sculptures or installations with this cloth that is often considered "traditionally African", when in reality it is very inauthentic.
Here, he appropriates a well-known sculpture Winged Victory of Samothrace, from the Louvre and transforms it into his own style.
In this installation, The British Library, which is actually on permanent display at the Tate, Shonibare wraps 6,328 books in his signature Dutch wax print, and the names of the books are printed on the spine.
The majority of the books are drawn from first or second generation immigrants in Britain, some are very well known figures such as Hans Holbein, Dame Helen Mirren and writers like Zadie Smith; some are immigration opponents, such as Nigel Farage.
He tackles these significant global postcolonial questions around mythologies, appropriation and globalisation.
Romuald Hazoumè (b. 1962, Benin) is an artist who uses ready materials found in Benin, mainly petrol containers. He weaves in Yoruba tradition and traditional mask-making to represent the characters and stereotypes that he has observed and then transposed their characteristics.

It is striking how expressive they are when in fact, they're made of petrol containers, an essential commodity to the economy in Benin.

The use of a petrol container is a social political commentary about Africa's ingenuity and resilience. These poetic works are examples of how artists can communicate hugely charged messages with simple means.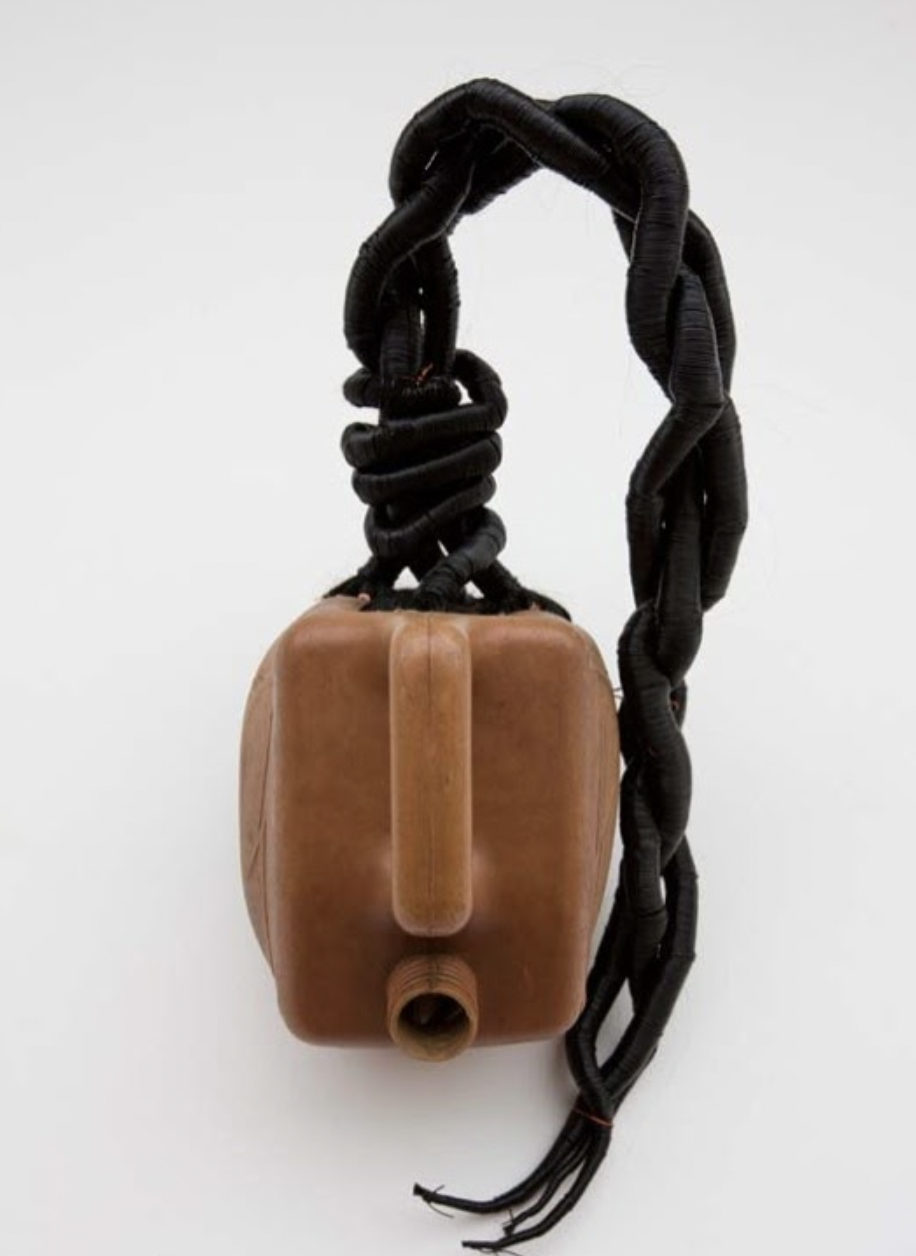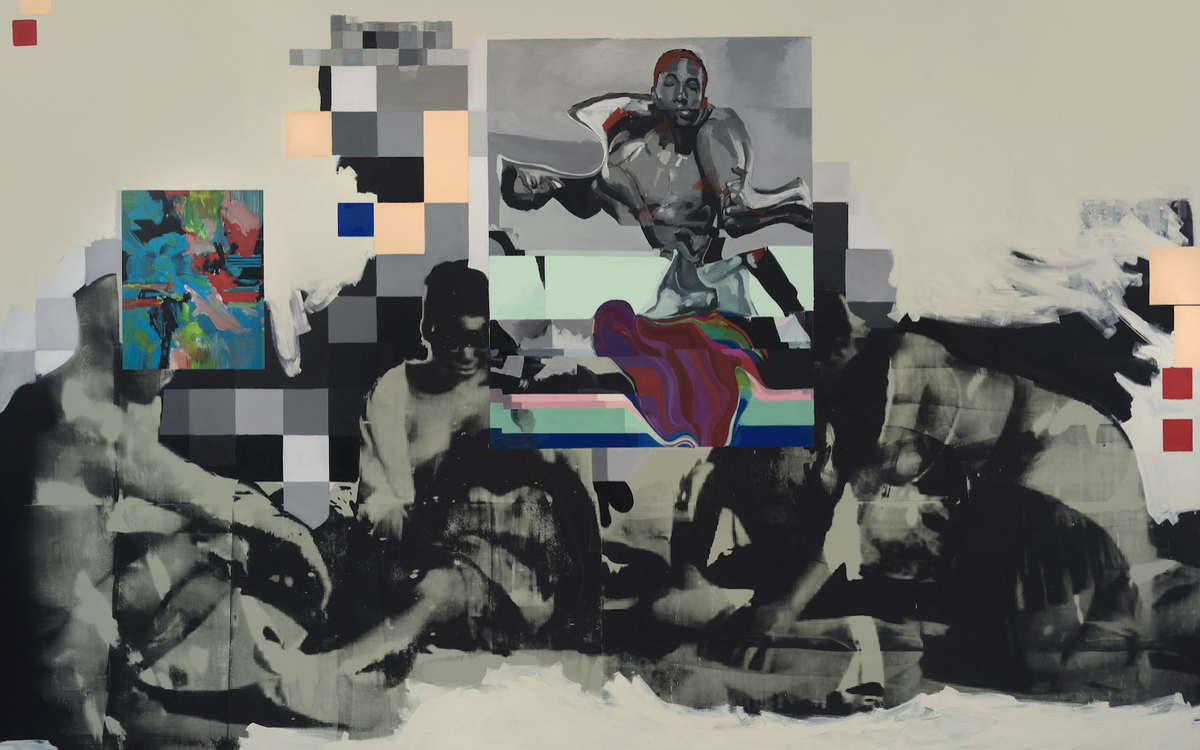 Our last artist is Kudzanai-Violet Hwami (b. 1993, Zimbabwe) - the youngest artist in this selection.
She's one of the most acclaimed artists of her generation, the youngest artist to show in the Venice Biennale, and she is an artist of the diaspora, as well as of the post-internet generation. This is a recent work, made on her return from Zimbabwe. In this painting, she digitally collages drawn images drawn from the internet or from family portraits, and overlays them onto paintings like vignettes. She then paints with a range of materials, oils, acrylics, charcoal, and really creates a brighter a very rich canvas imbued with different textures. Her work is very striking because of its use of colours which are rather influenced by pop art. Violet-Hwami often uses family photographs in her work, a lot of her paintings are about family, family portraits, and her journey coming home. Her work layers the complexity of identity and her experience as a young female lesbian looking at the Black body.


This selection of artists highlights how diverse and broad the field of contemporary African art is. One thing they share is an aim to revolutionise the way we see the world. They aim to communicate beyond language, cultures, and open a dialogue of hybrid identities to the world.