London Gallery Weekend 2022
In collaboration with
The Cultivist
After the roaring success of last year's inaugural edition of London Gallery Weekend, this year proved to be another incredible testament to the success of the initiative. London's galleries opened their doors once again offering an insight into the remarkable artists whose works are being shown in this wonderful city. With major institutions taking part, London Gallery Weekend proves to be a celebration of art, culture and creativity.
For this incredible weekend, Anaïs Lellouche shared her selection of some of the best spaces across London for the perfect day surrounded by art.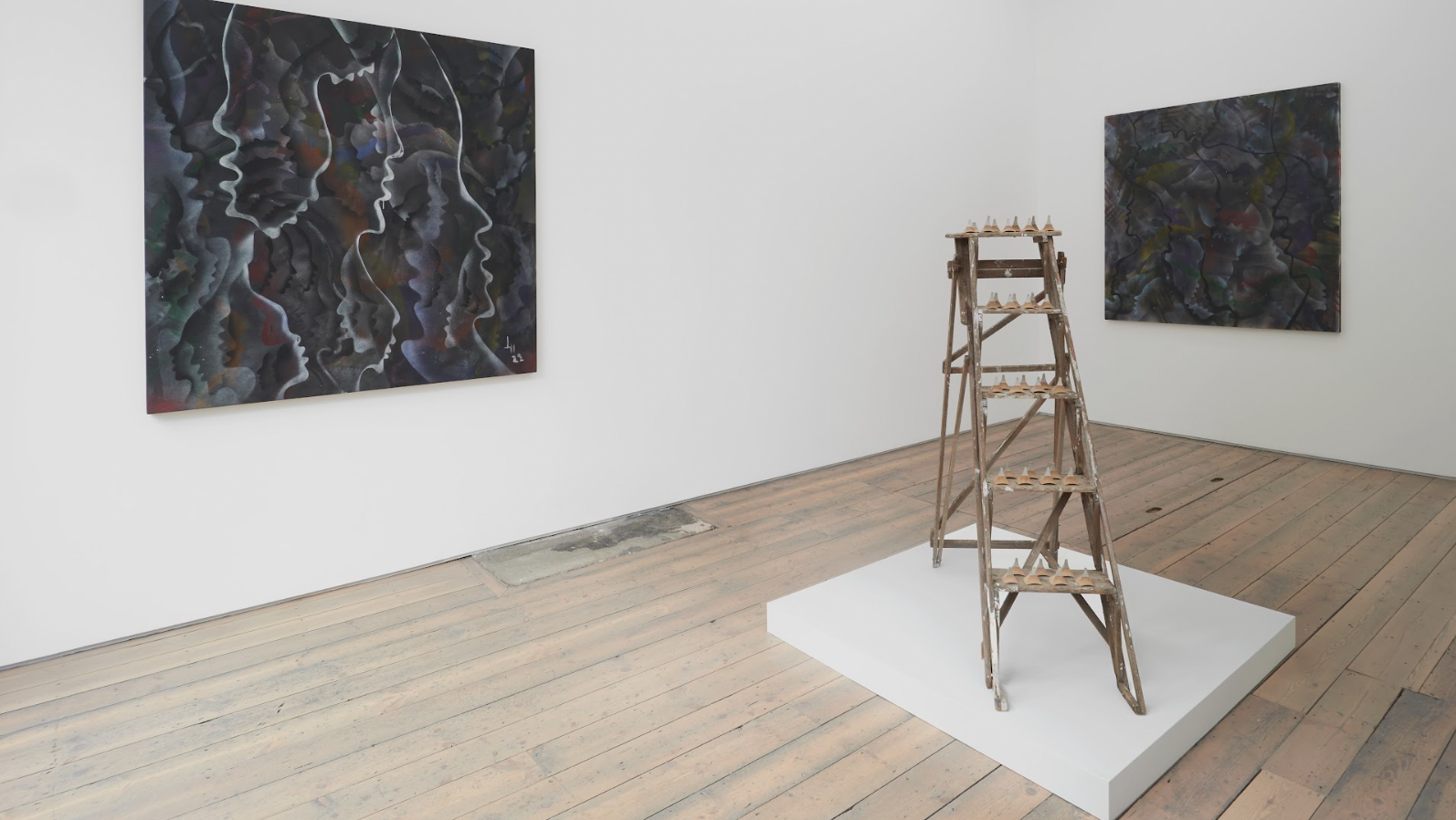 "I started doing my work with a knife, fork and a spoon on standstone"
Lonnie Holley, (b. 1950, Birmingham, Alabama) is an interdisciplinary artist who lives and works in Atlanta, Georgia. His practice spans across sculpture, painting, photography, filmmaking, performance and music. Born the 7th of 27 children during the Jim Crow era of the American South, Holley worked various jobs from the age of five, such as picking up rubbish in a drive-in movie theatre and before his artistic career, he also dug graves and worked as a short-order cook at Walt Disney World.

In 1979, Holley carved tombstones for his sister's children who died in a fire, using blocks of metal casting by product he discovered by a foundry. This experience would go on to influence his artistic practice in a highly significant way, almost as if it were a divine intervention. Holley started to make carvings from sandstone, which the Birmingham Museum of Art Director, Richard Murray, immediately displayed at the museum when Holley brought them to him in 1981. Today, Holley's incredible artistic legacy continues as his sculptures are still typically constructed from found materials that are traditional to African American sculpture, combining objects that have deep significance into sculptures that commemorate personal and collective memories.

Holley also works as a talented painter and musician, with his first professional recordings organised by Matt Arnett in 2006. He was subsequently signed to Lance Ledbetter's record label, Dust-to-Digital. Holley has toured a musician since 2013, travelling throughout the US, Europe and Canada. Holley's performances are ephemeral moments in time, the artist never performs the same song twice, meaning that no performance is ever like another, each is unique and fleeting.

This year, in addition to his exceptional exhibition at Edel Assanti inspired by his residency at Orford Ness, Holley has also won a prestigious fellowship award from United States Artists, a Chicago-based non-profit that focuses on direct-to-artist grants.
Founded in 2010 by Jeremy Epstein and Charlie Fellows, Edel Assanti is a gallery based in Fitzrovia that promotes and represents artists whose work examine social, cultural or political issues that are pervasive in today's society. The gallery supports artists whose work spans across various disciplines, led by research that informs the nuanced, complex narratives which they seek to explore.
In 2021, Edel Assanti became the cofounders of London Gallery Weekend, with their new space in Little Titchfield Street also opening its doors for the first time in 2022.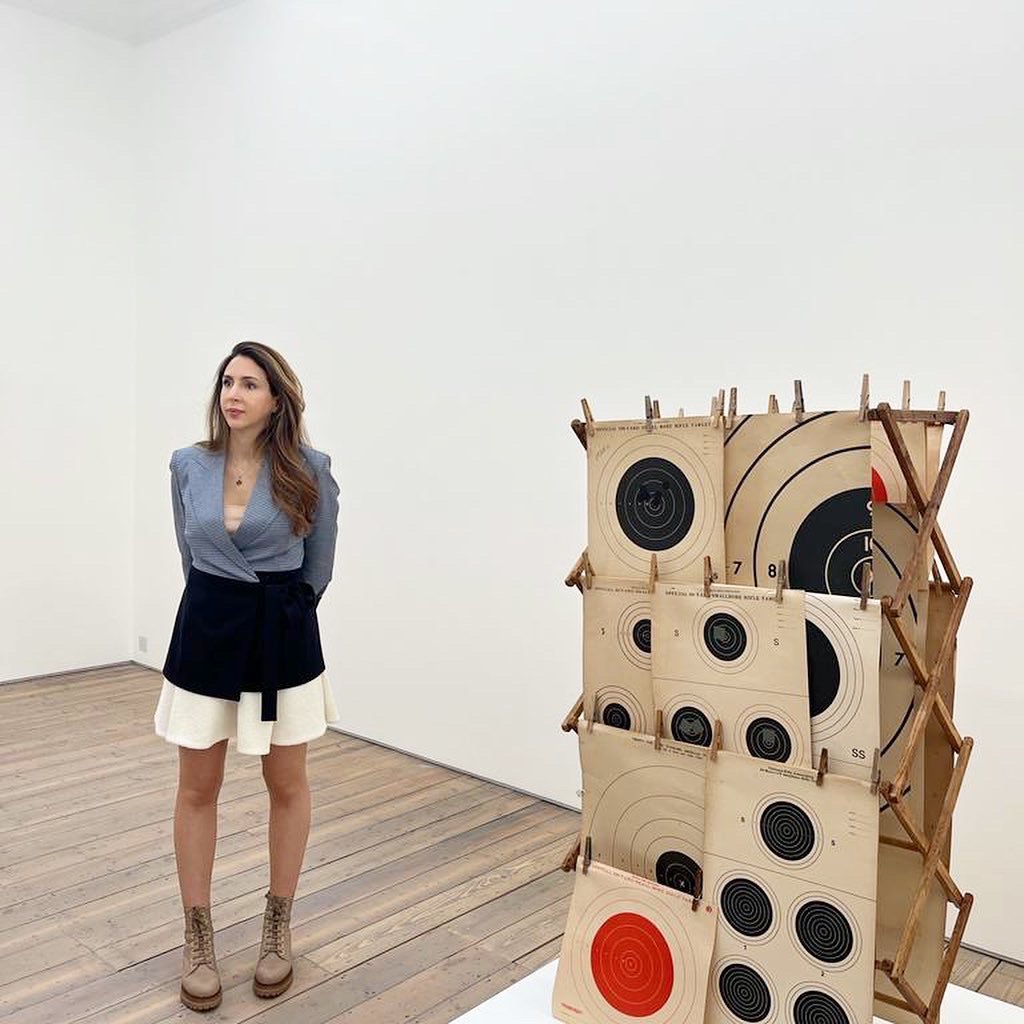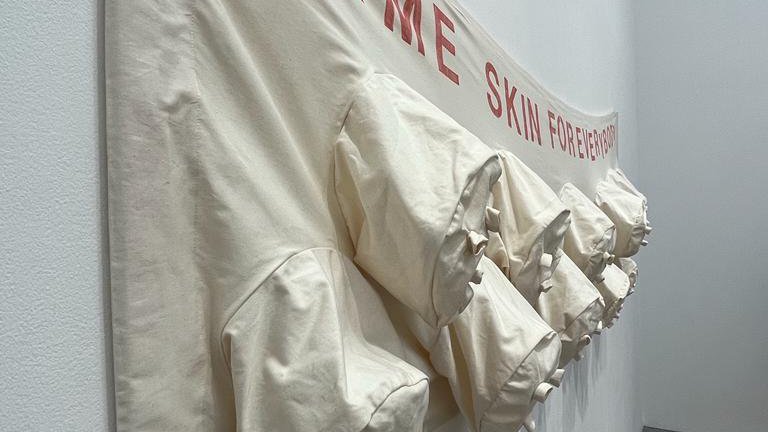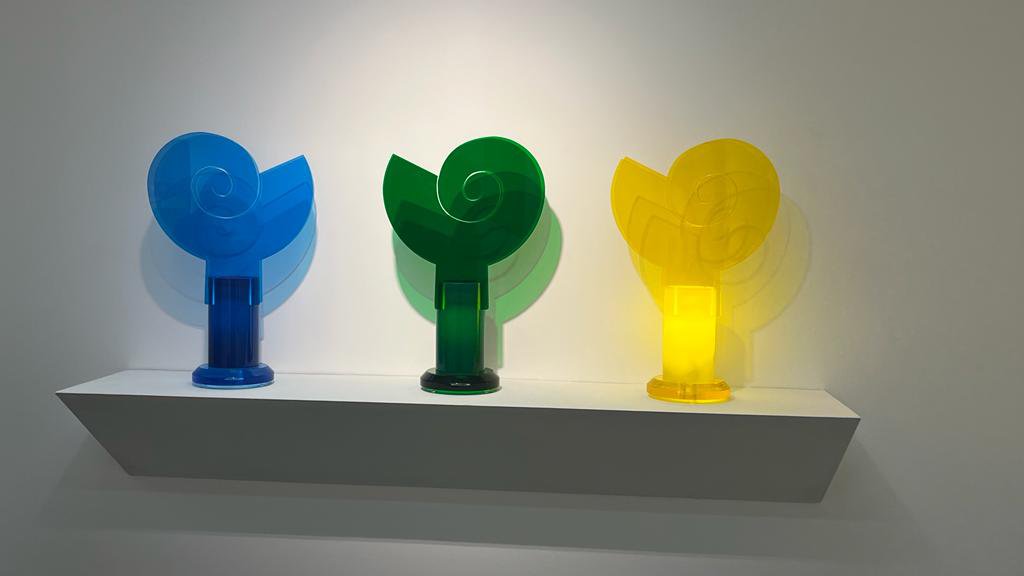 "We are born in our own bodies, but if you make a piece of clothing that is worn by 11 people, they have to change everything – the way they move, the way they walk."
Nicola L. (b. 1932, Morocco – d. 2018, Los Angeles, CA) was an artist whose work was at the forefront of design, feminist politics and sculpture.
In 1954, Nicola L left Sedan and made for Paris where she studied abstract painting under a full scholarship at the École National Supérieure des Beaux-Arts. It was there that she met one of her mentors Jean Souverbie. It was the collaborative Parisian art scene, giving way to Pop Art and Nouveau Réalisme that inspired Nicola L. to incorporate the motif of the body into her work.

In 1964 the artist was working between Paris and Ibiza, under the tutelage of another prominent mentor, the Argentinian artist Alberto Greco, Nicola L. created her series of wearable fabrics that audiences could insert themselves into to create a single, functioning organism.
The philosophies underpinning this series would be a major conversation that took place in Nicola L.'s works, encouraging the coexistence and gathering of bodies and beings, deconstructing notions of functionality and reforming them into the artist's own interpretation of the concept.

The feminine body became a recurring motif in the artist's work, underpinning her works with feminist ideologies and discussions of human consciousness that inspired artistic revolution.
Established in 2004 by Alison Jacques, the gallery represents prominent emerging and established artists such as Maria Bartuszová, Robert Mapplethorpe, whose estate the gallery has represented since 1999, Erika Verzutti and Hannah Wilke. The gallery is renowned across the globe for its curatorial-led approach to exhibition-making.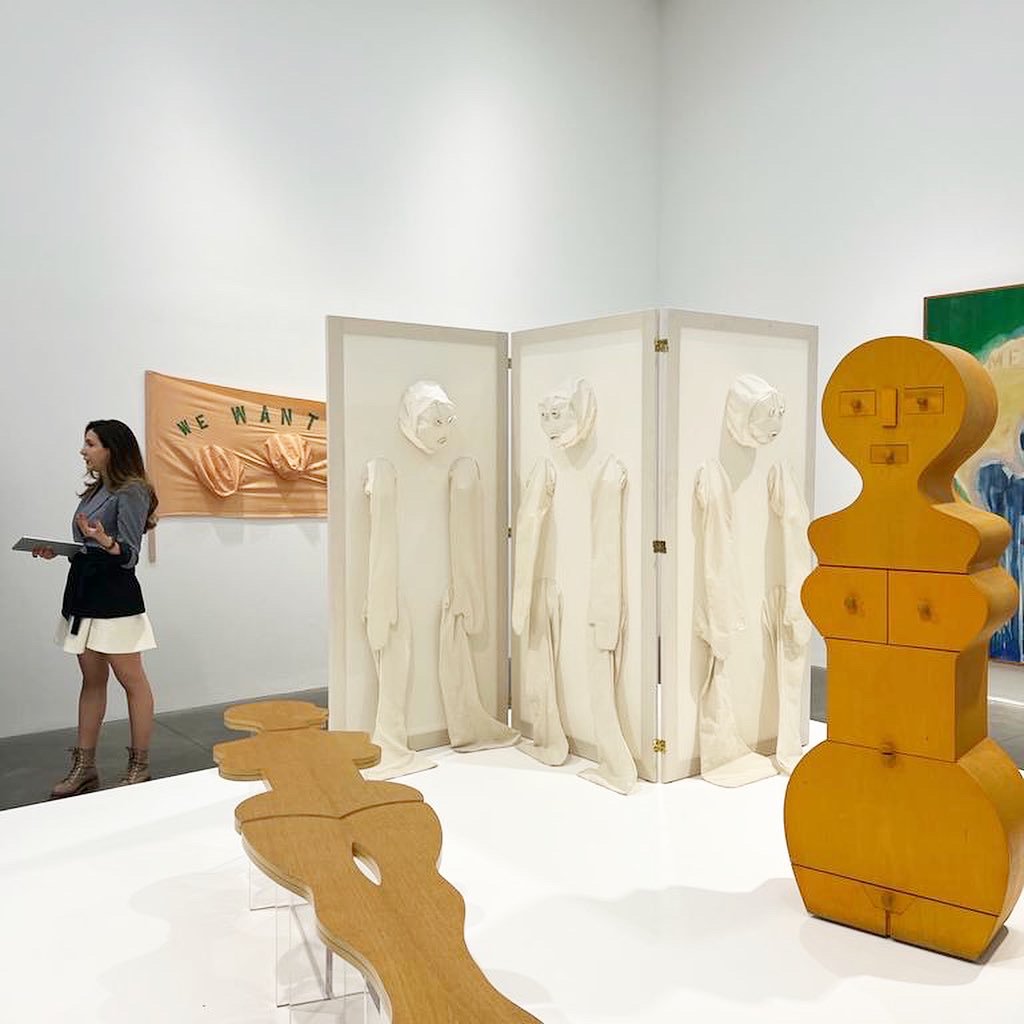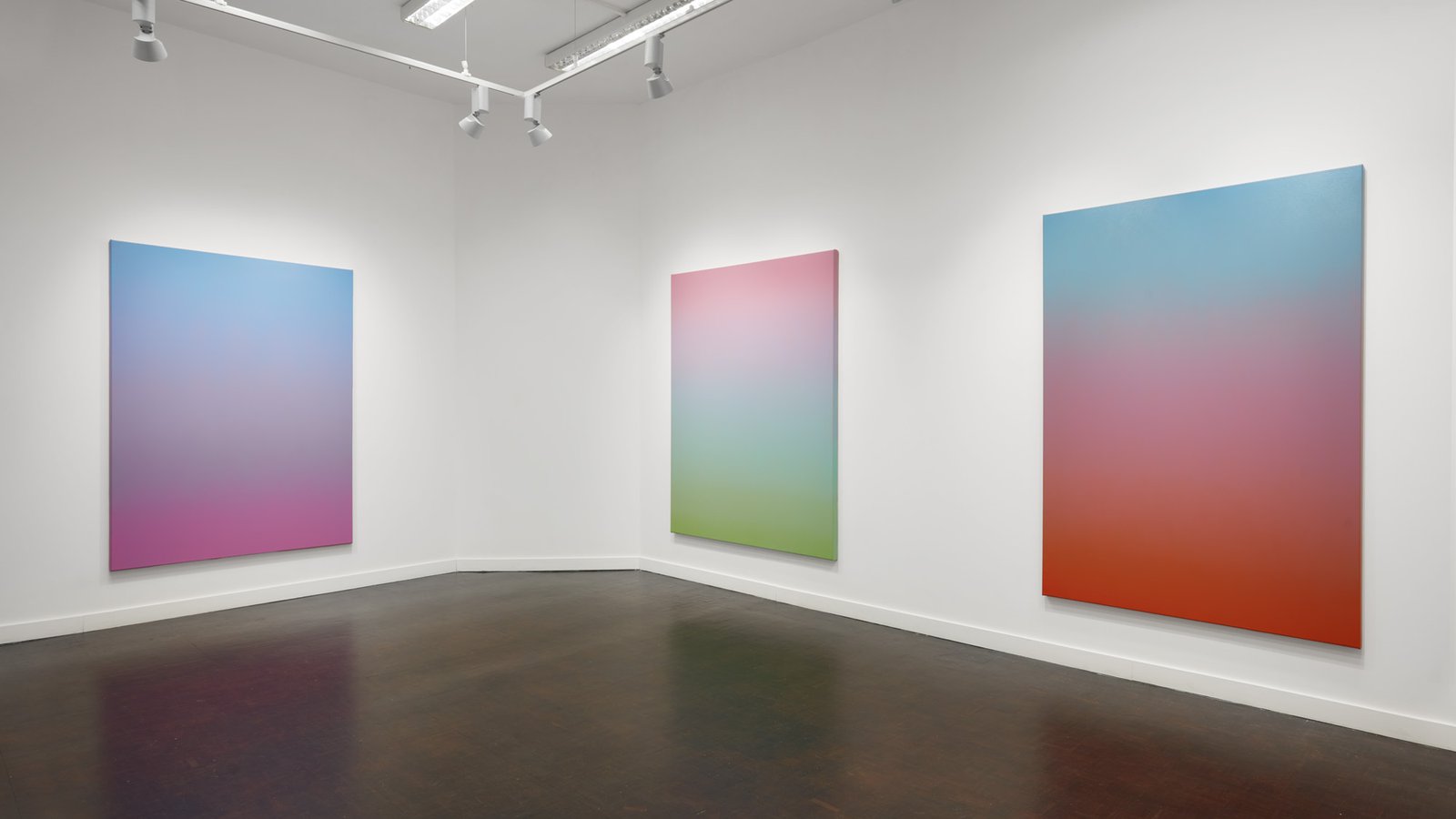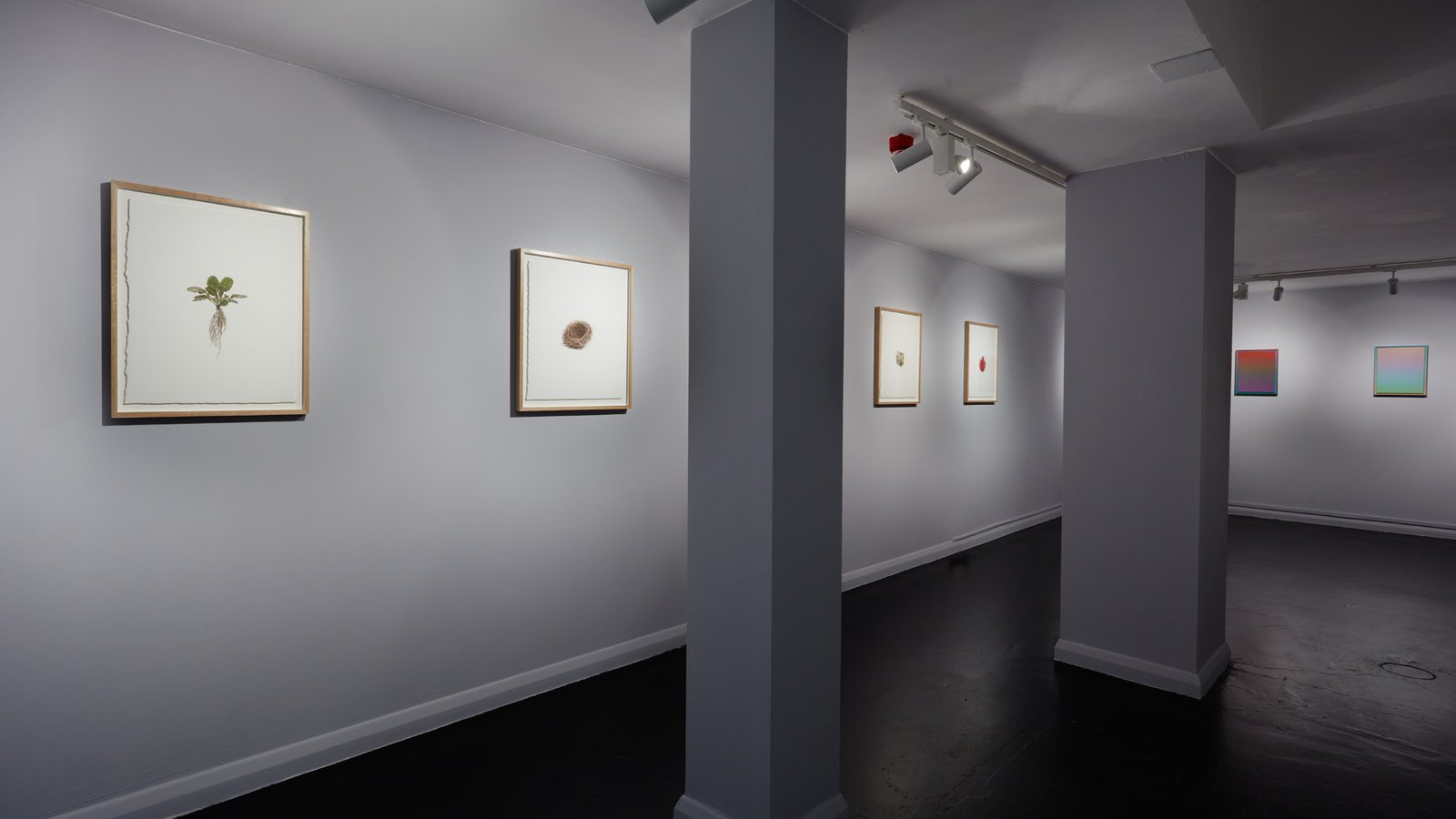 "The paintings themselves dictate the directions that they take."
Boo Saville (b. 1980, Norwich) graduated from the Slade School of Fine Art, London, in 2004. In 2007 and 2011, Saville was a nominee for the Sovereign Painting Prize. In 2008 the artist worked on a residency at the Cité International des Arts, Paris.

Saville's work investigates issues of mortality, death and decay as well as the human condition as it attempts to navigate these difficult topics. Saville's negotiation of the artistic practice completely omits any hint of human application, applying up to forty layers of paint to her works in order to create large-scale paintings composed of gradating shades of colour.

Saville focuses on texture and surface of drawing, often using biros and pens to create fine details in her drawings. She creates incredibly detailed compositions that explore the natural world, decomposition and our personal and collective experiences as they manifest in the context of the wider world around us.
Founded in 2011 by Hannah Watson and Gigi Giannuzzi, TJ Boulting is located in a Grade II listed Arts & Crafts building in the heart of London.
The gallery represents a host of emerging and mid-career contemporary artists whose works span across various mediums. TJ Boulting promotes conversation and collaboration through its thematic group shows. It is also the host venue of the British Journal of Photography International World, which has taken place at TJ Boulting since 2015.
It is also the home of independent publisher, Trolley Books, established in 2001, winner of a special commendation from the Kraszna-Krausz Book Awards for its outstanding contribution to photography book publishing.