In Conversation with:
Oliver Beer
59th Venice Biennale
The Cultivist with Anaïs Lellouche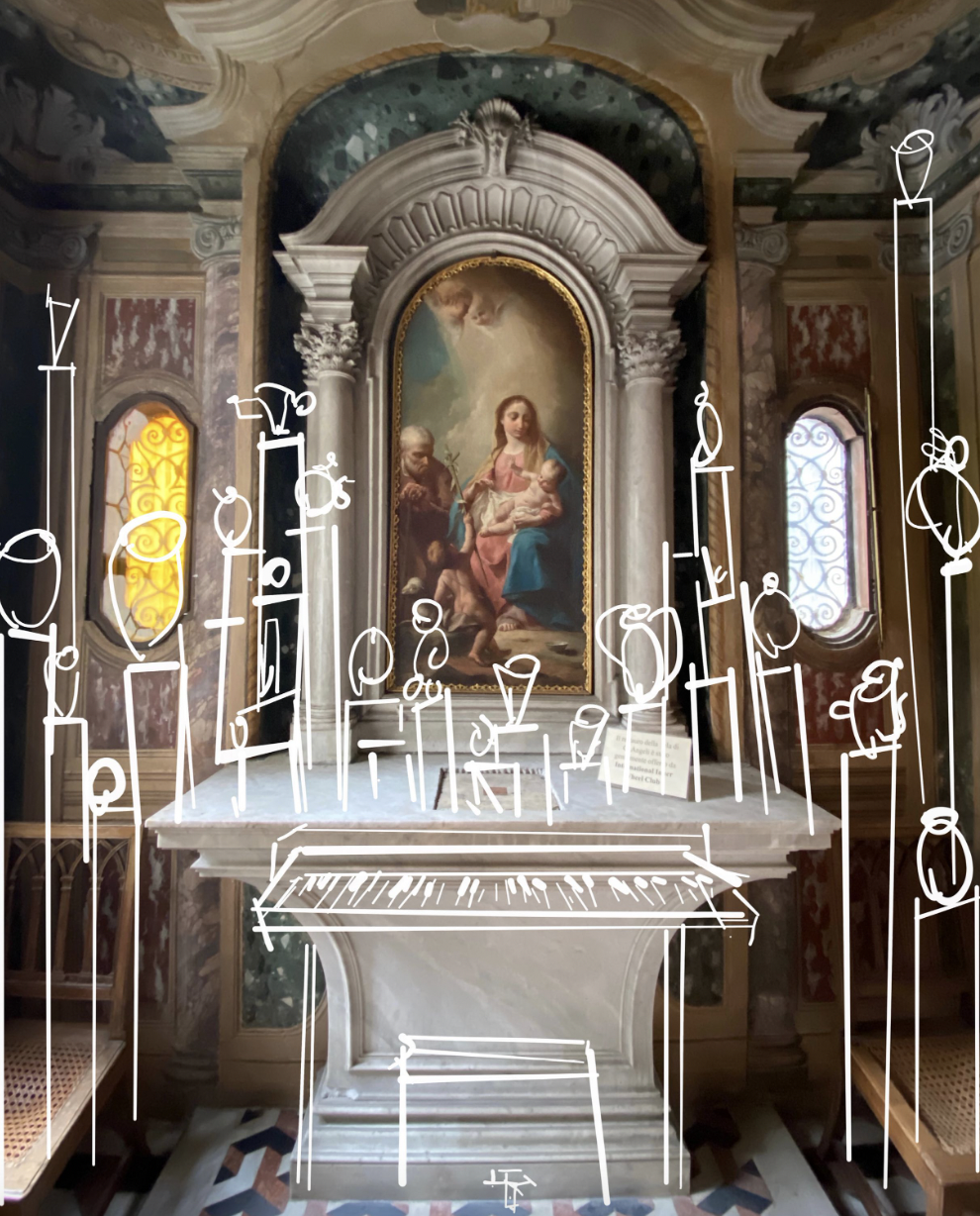 At the 59th Venice Biennale 2022, Milk of Dreams, we were delighted to host an event in conversation with Oliver Beer at the height of his 24 hour performance Little Gods at the Conservatorio di Musica Benedetto Marcello di Venezia.

Animating the architecture of the venue, Oliver's performance resounced beautifully through the ethereal space.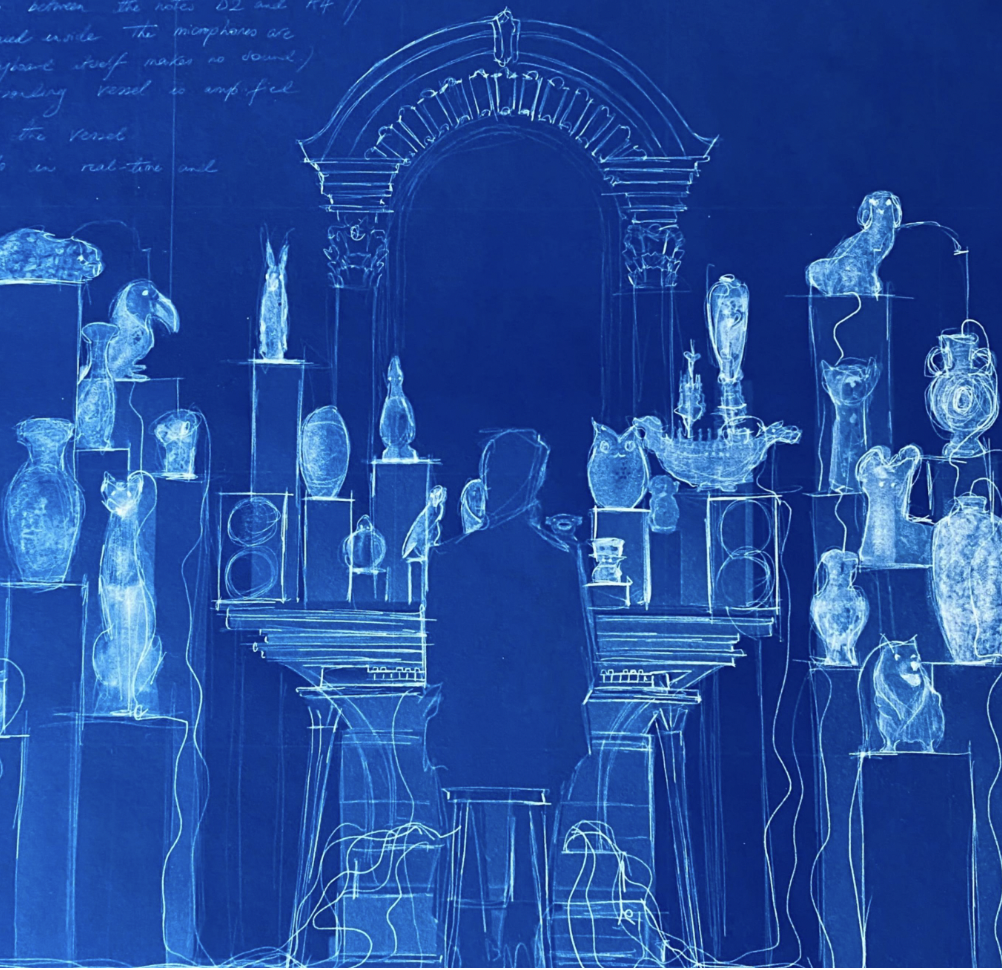 Little Gods (Chamber Organ) was a specially conceived composition, played continuously for 24 hours in collaboration with the musicians from the Conservatorio di Musica Benedetto Marcello di Venezia.

Contemplating the power of the space for reflection, faith and music, Beer's performance uses unlikely vessels and hollow objects to resonate sound notes through the space with tiny microphones hidden in each.
"The sensuality of hearing is a beautiful thing."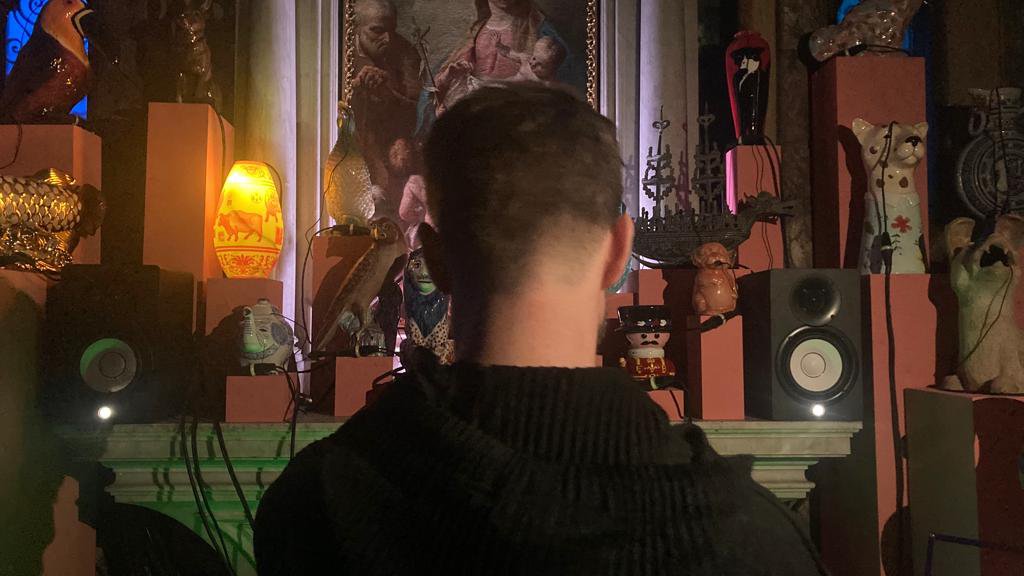 Oliver Beer b. 1985, Kent, is renowned for his work spanning across the fields of music, visual art and performance. He studied at the Ruskin School of Drawing and Fine Art, University of Oxford, England; the Academy of Contemporary Music, England and Cinematic Theory at the Sorbonne, Paris.

Beer inquires into the transmissions of musical memories and the personal meaning we subject into objects, sounds and ideas. Exploring personal and collective experience, Beer's multi-disciplinary practice unifies audiences through music and performance.

Oliver Beer lives and works between Kent, UK and Paris, France.