"I create to understand my emotions and myself
and to connect with others."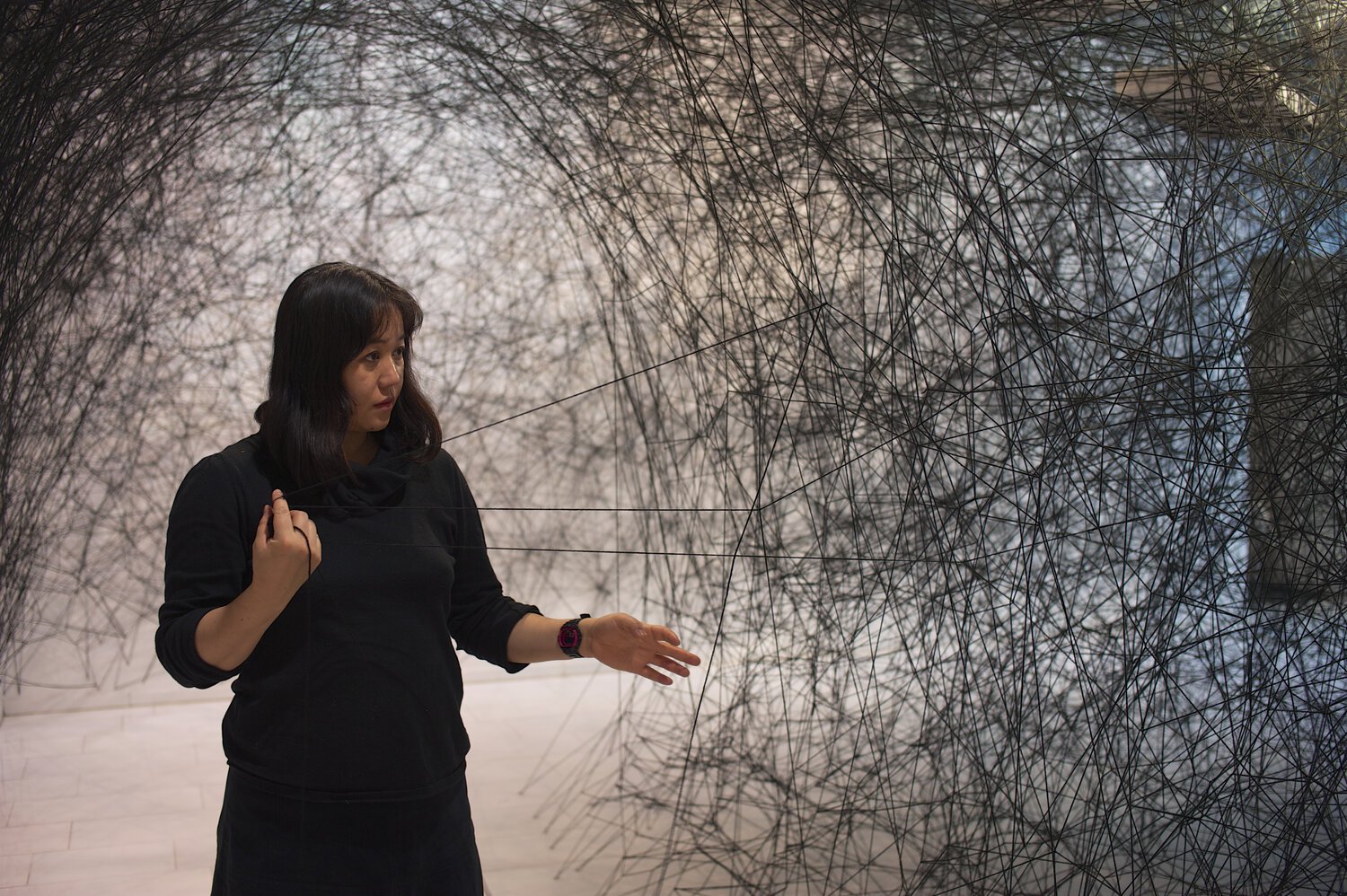 Chiharu Shiota is a Japanese artist based in Berlin. She is renowned for her mesmerising installations and sculptures using millions of lines of thread woven around personal objects.
This virtual tour will see us guided through Chiharu Shiota's first show at König Gallery, held in a monumental former church at the heart of Berlin. Hosted by Anaïs Lellouche, our International Curatorial Associate based in London.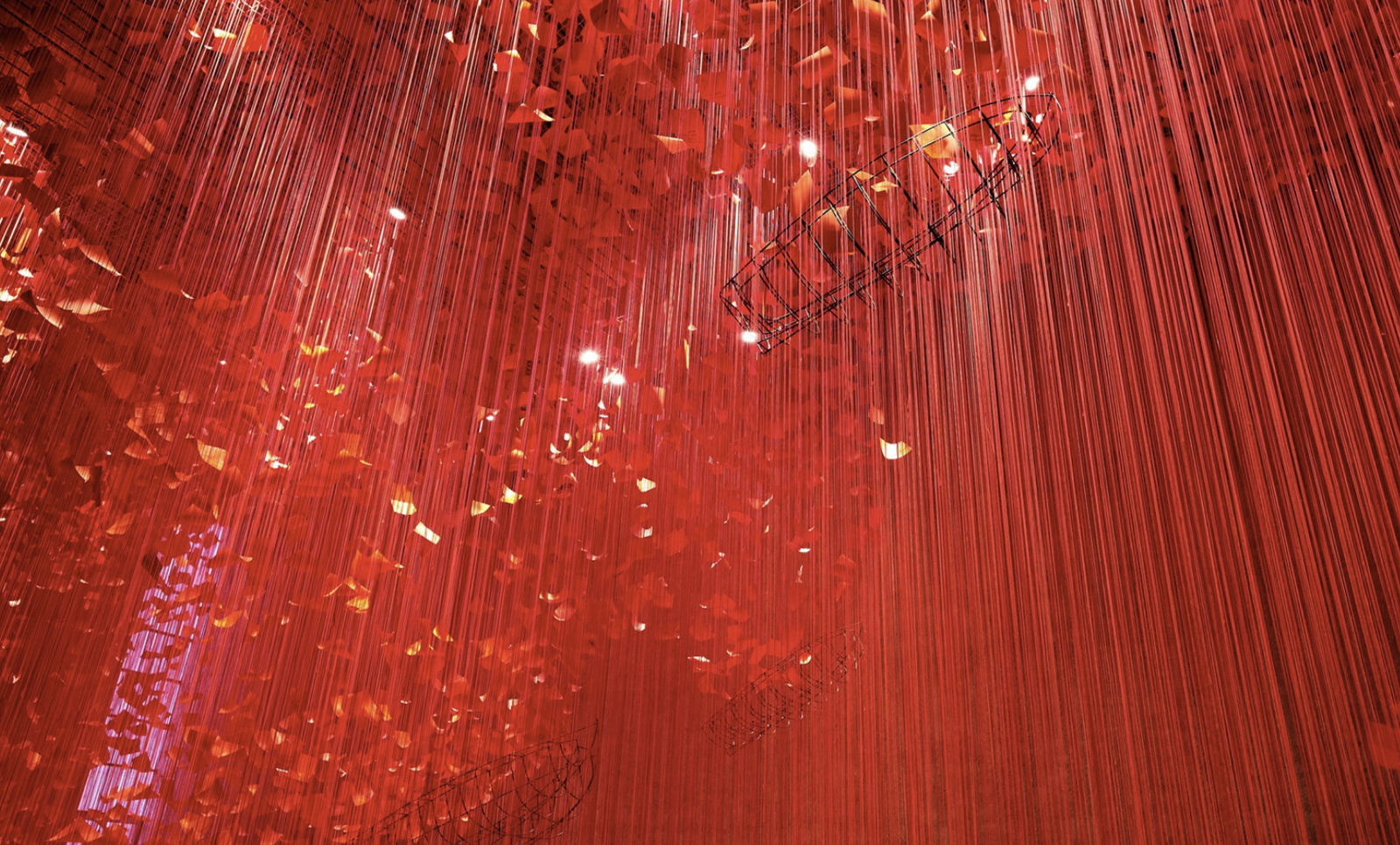 Chiharu Shiota (b. 1972, Osaka), currently lives in Berlin. She studied at the Kyoto Seika University in Kyoto and became a visiting professor at the University from 2010-2013. Shiota has also lectured at the California College of the Arts.
Shiota's work focuses on issues of life, death and human relationships. Her motifs often include using straight lines and thread to explore the forging of connections between the characters she creates on paper.
Shiota has won many awards for her artworks including the Kyoto Prefecture Aketono Award (2019), The Audience Choice, at the First Kyiv International Biennale of Contemporary Art, Ukraine (2012), and the Philip Morris K.K Art Award, New York (2002).