"We wanted the idea of connectivity or communication to circulate as energy."
Baris Gokturk is a Turkish artist living and working in Brooklyn, New York. He is a recent graduate of Columbia University's MFA program in sculpture. Recent and upcoming museum projects and exhibitions include SECCA in Winston-Salem, Jewish Museum in New York, and Pera Museum in Istanbul. He also completed public commissions by Columbia University's Butler Library and The Public Art Fund in New York.

His solo exhibition Public Secret was on view at Helena Anrather Gallery, in New York, in fall 2020. Gokturk has shown his work in the United States and internationally in Germany, Spain, France, Korea, Turkey and Puerto Rico.

His work has been featured in ArtForum, The BOMB Magazine and The Brooklyn Rail among others. Gokturk was an ApexArt fellow in Seoul, artist-in-residence at YADDO, and a participant in SOMA Mexico as well as Skowhegan School of Painting and Sculpture.
In addition to his MFA from Columbia University in sculpture, he also holds an MFA in painting from Hunter College where he taught for seven years.

Gokturk currently teaches at Parson's School of Design, Pace University and runs an art program for Johns Hopkins University's neurology department.

From 2011-2015, he ran with a group of artists a gallery and project space called Heliopolis in Greenpoint, Brooklyn. He is the co-founder of AroundAbout, a curatorial project in the form of a podcast and Junte, an arts and culture project in Puerto Rico.

He has contributed articles to Istanbul based bilingual art magazine RHsanat and the monthly political Post-Express since 2005. Gokturk recently finished an artist-in-residence program at LMCC Governor's Island. He is currently working on upcoming projects in New York, Venice, and Eskisehir, Turkey.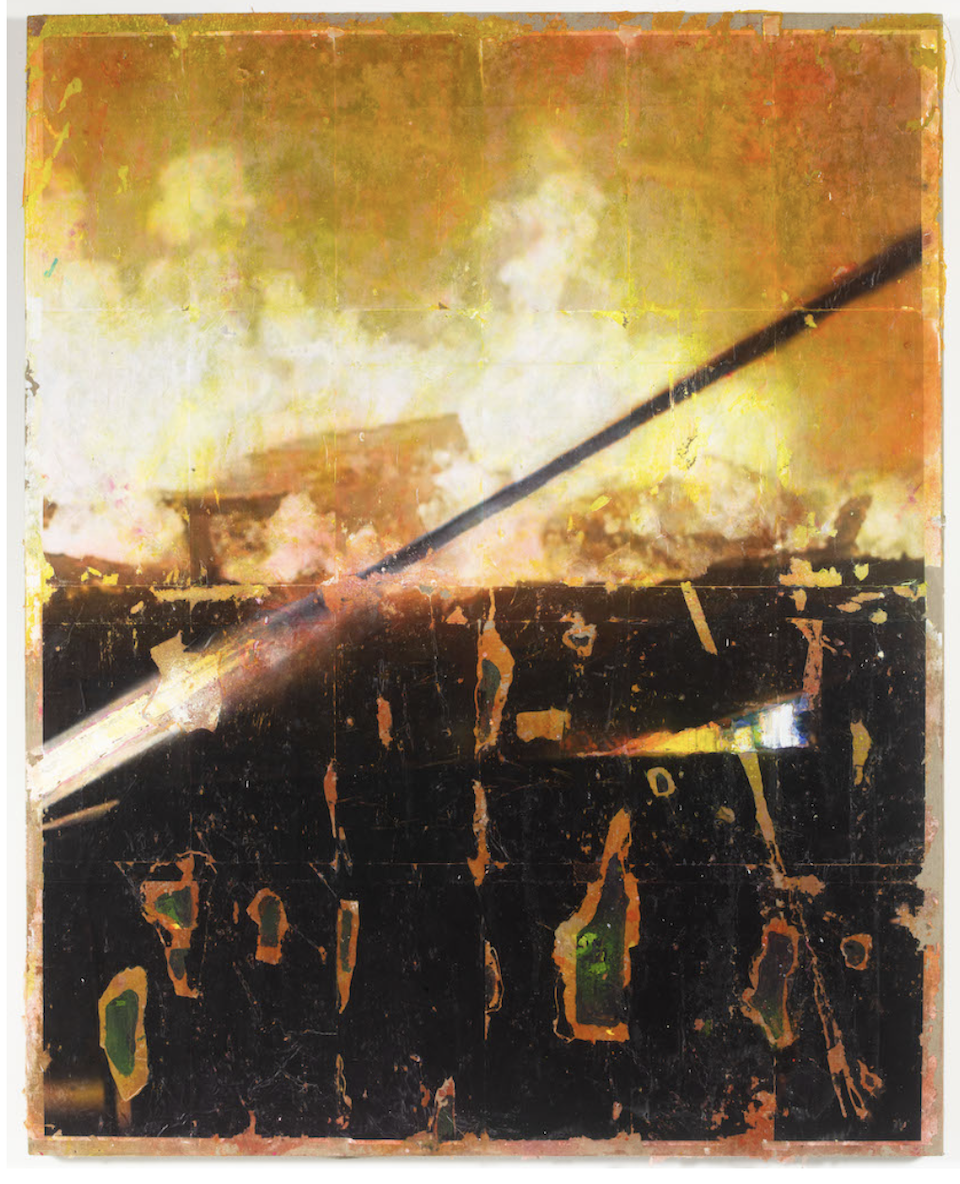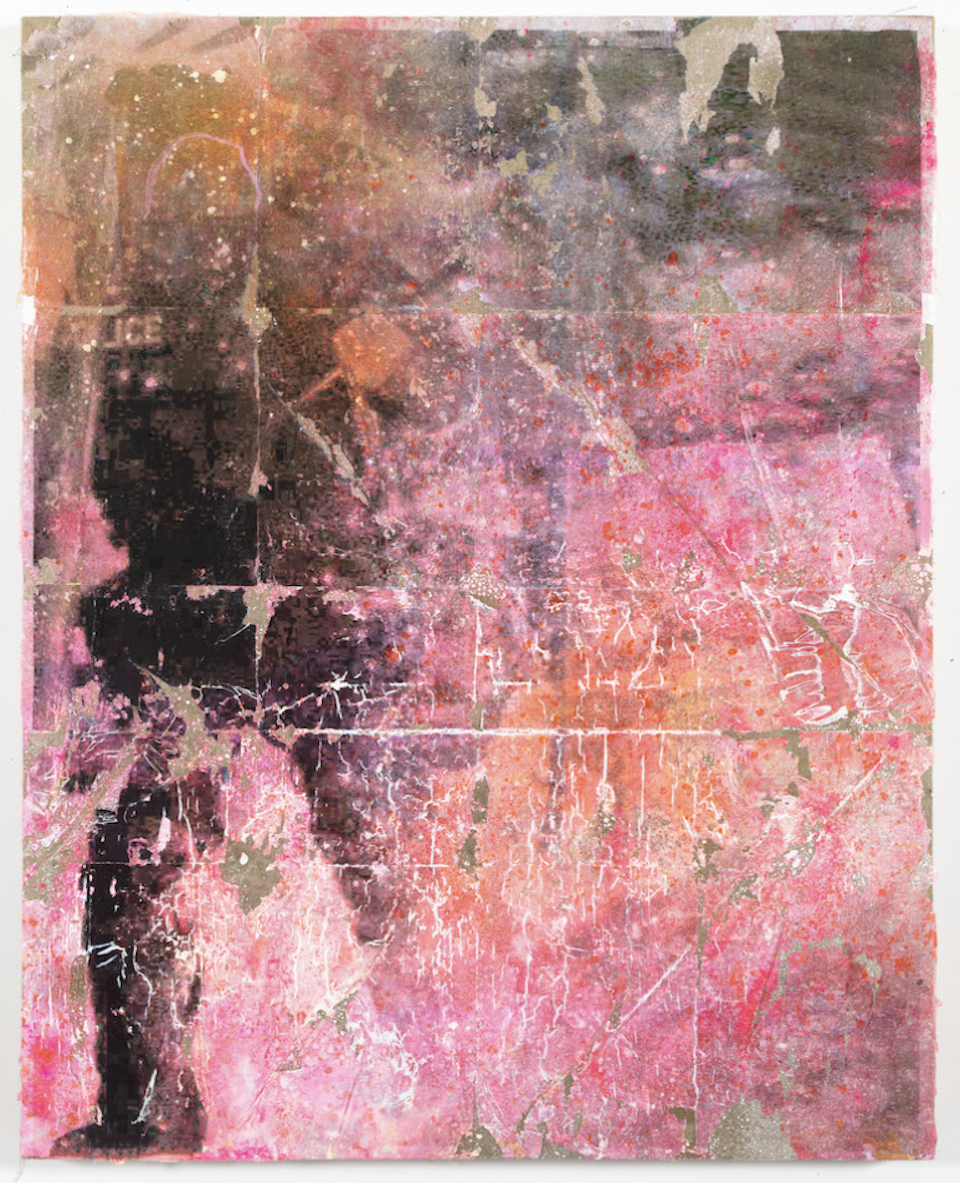 Baris Gokturk's Fire_Riot series was amongst an impressive selection of his works shown at Public Secret, his most recent exhibition at Helena Anrather Gallery, New York (25 September - 28 November 2020):

"It's this idea of an unformed, sometimes unknowable potential that is at the heart of these paintings. That summer of 2013, watching from a distance as protests took over Istanbul—experiencing that speculative space of protest as it materialized in graphics, slogans, clashes, pepper spray, and fireworks—I began to think of creating a parallel mimetic space where the tensions of the street could be translated to visual language of painting. I wanted the painting's surface to mimic and channel the confrontations that occur between the individual's body and the larger body-politic that they either submit to or react against. I wanted this out of envy. I wanted to be there; at the same time I wanted to hold up a mirror to the streets...

I'm fascinated by the way the pendulum can swing so easily from peaceful protest to violence, and how that very notion is manipulated by the discourse of authority which rushes to simplify, manipulate and condemn. The space of protest is a collective arena where each individual is confronted with a constant stream of choices. It's a space of potential: Potential for change, potential for destruction, potential for negotiation. Emotionally and intellectuality it is a space of many thoughts and feelings, at times competing and at times coalescing. It is, inherently, always on the brink of something. For the individual, this space offers something like the sublime from the inside out: the experience of one's own body as part of something vast and unknowable. "
"For me, the speculative surface of painting has become a way of processing the speculative space of protest, the former a reflection for evaluating the many directions of the latter's potential."
Baris Gokturk, Models for The Boiler, 2020.
Courtesy of the Artist.
Baris Gokturk, Models for The Boiler, 2020.
Courtesy of the Artist.
For the inaugural exhibition at The Boiler, Gokturk undertook a large-scale project bridging the intersections between painting, sculpture and installation. Gokturk's work focuses on the idea of dance as an expressive form of joy, as well as a method of revolt and celebration of life and death.

Drawing on middle age paintings of dance scenes, Gokturk puts a modern spin on these scenes by examining the rising number of block parties in his neighbourhood in the wake of the USA's turbulent political situations.