Ulrike Müller
Ulrike Müller, Container
2019
Enamel on steel
Ulrike Müller (b. 1971, Brixlegg, Austria), currently lives and works in New York, where she is currently a professor and Co-Chair of Painting at the Milton Avery Graduate School of the Arts at Bard College. Müller studied Painting at the Academy of Fine Arts in Vienna as well as the University of Applied Arts Vienna.
Müller's medium of enamel challenges the medium of painting and employs stencil so that each work becomes a sort of experiment for the artist. Enamel's traditional uses in the creation of jewelry and decorative art are brought into the realm of fine art and challenges the hierarchical divisions placed between fine art and craft.

Müller's engagement with colour and geometric abstraction place her piece in dialogue with the history of modern art and its traditional focus on colour, shape and material, by using the medium of enamel and a limited colour palette, Müller aims to bring a fresh form of experimentation into the artistic field.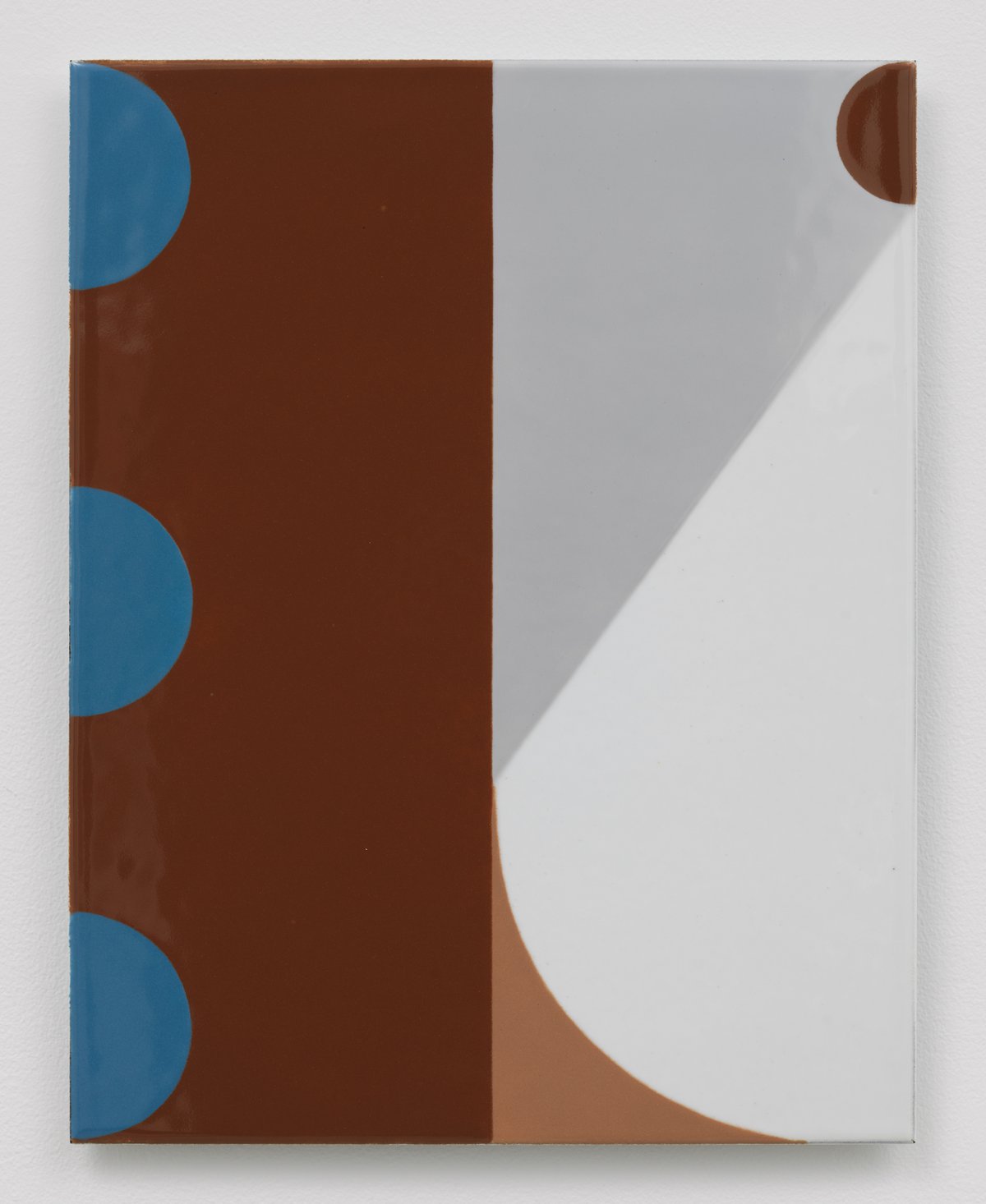 "I am especially interested in this idea of the container in relation to my artworks… in terms of how they make meaning … how I build them around a sense of openness and almost unfinishedness that then requires a relationship with the viewer to be filled up with a particular sense of meaning, whether that is an image, or an emotion, or any kind of association… and then in my idea the artwork empties out again like a container to be refilled in the next encounter with a different person."