TEAM LAB
Ever Blossoming Life - Dark
2014
digital work, endless
TEAM LAB (founded 2001, Japan) is a digital art collective of over five hundred interdisciplinary artists. It was founded by artist Toshiyuki Inoko (b. 1977, Tokushima, Japan) as a way to explore the power and creativity of digital technology and how it can expand the artistic field. Members are defined as "ultra-technologists" that reference their high levels of expertise in fields such as engineering, programming, animation and architecture.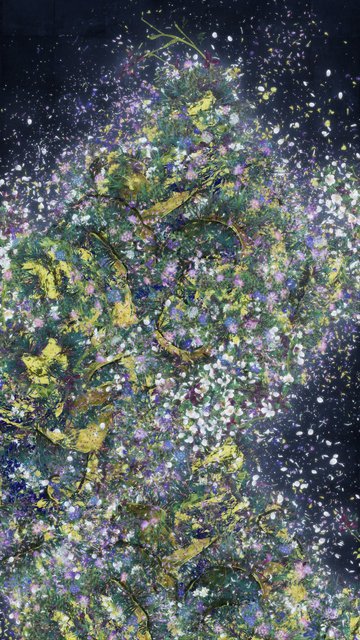 Ever Blossoming Life - Dark is an algorithm that is made to produce endless variations of sequences that unfold in real time. The work highlights questions of fleeting yet endless existence in an ever-expansive digital piece. Combining digital work with the traditions of ancient Japanese ink painting, TEAMLAB creates a discussion of the degradation and rebirth of nature.
"With light as our paint, anything can become our canvas."