Simone Fattal
Djinn and Zhat El Himma (3)
2010
Glazed terracotta, 30 x 13.5 x 6.5 cm
Simone Fattal (b. 1942, Damascus) lives and works in Paris, France. Fattal studied at the Ecole des Lettres of Beirut and the Sorbonne in Paris. She currently works with a variety of mediums, including ceramic sculptures, stoneware, canvas works and in 2013 released a film, Autoportrait which has been showcased at various festivals.

Djinn and Zhat El Himma (3) showcases Fattal's interest in primordial imagery, ancient mythology and archeological forms. Fattal creates a world full of characters steeped in ancient myths from Mesopotamia and the Mediterranean. The stoic, strong glazed terracotta is combined with the artistic movement within her sculpture to create a narrative that exists as both fixed within time and existing ephemerally outside of it.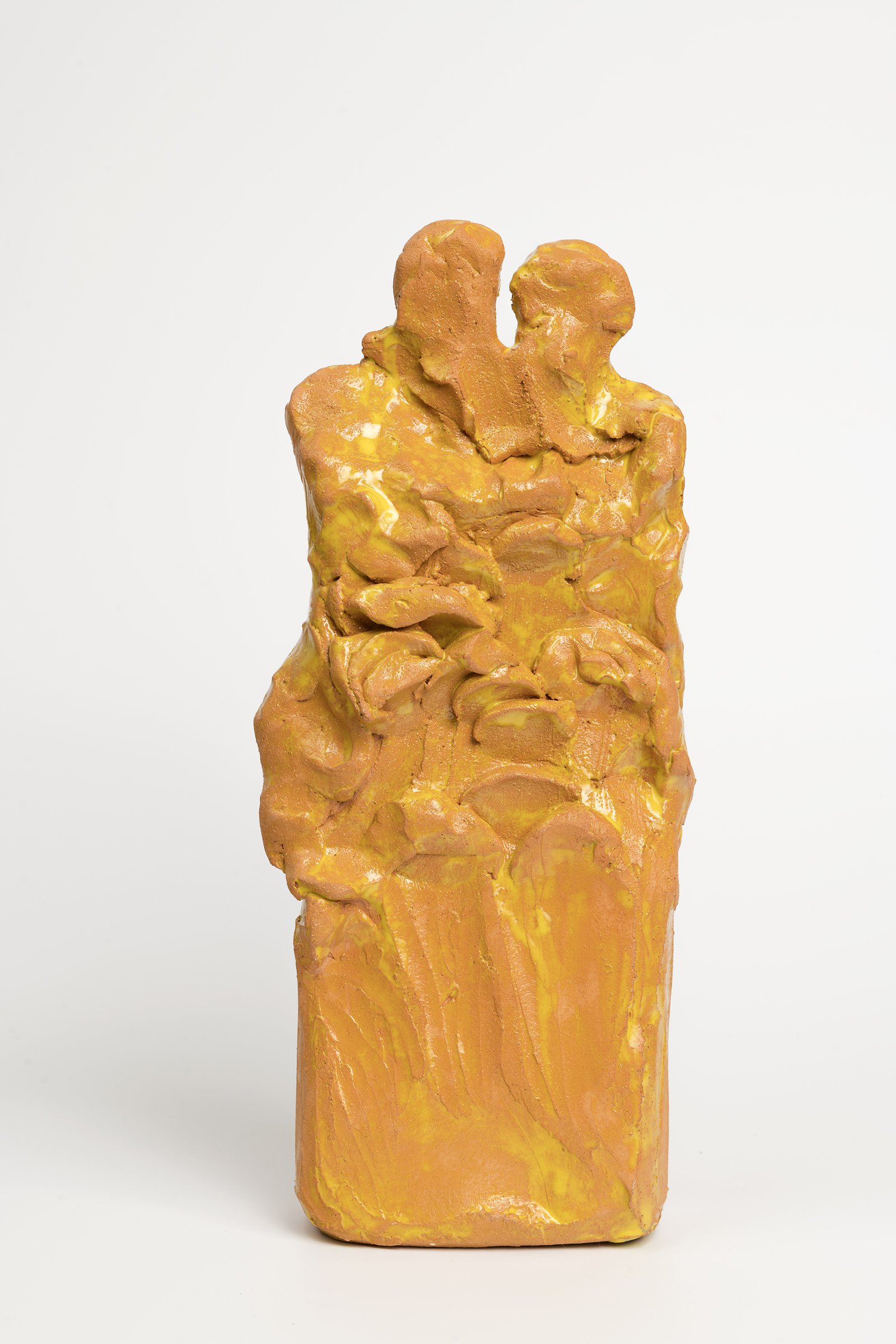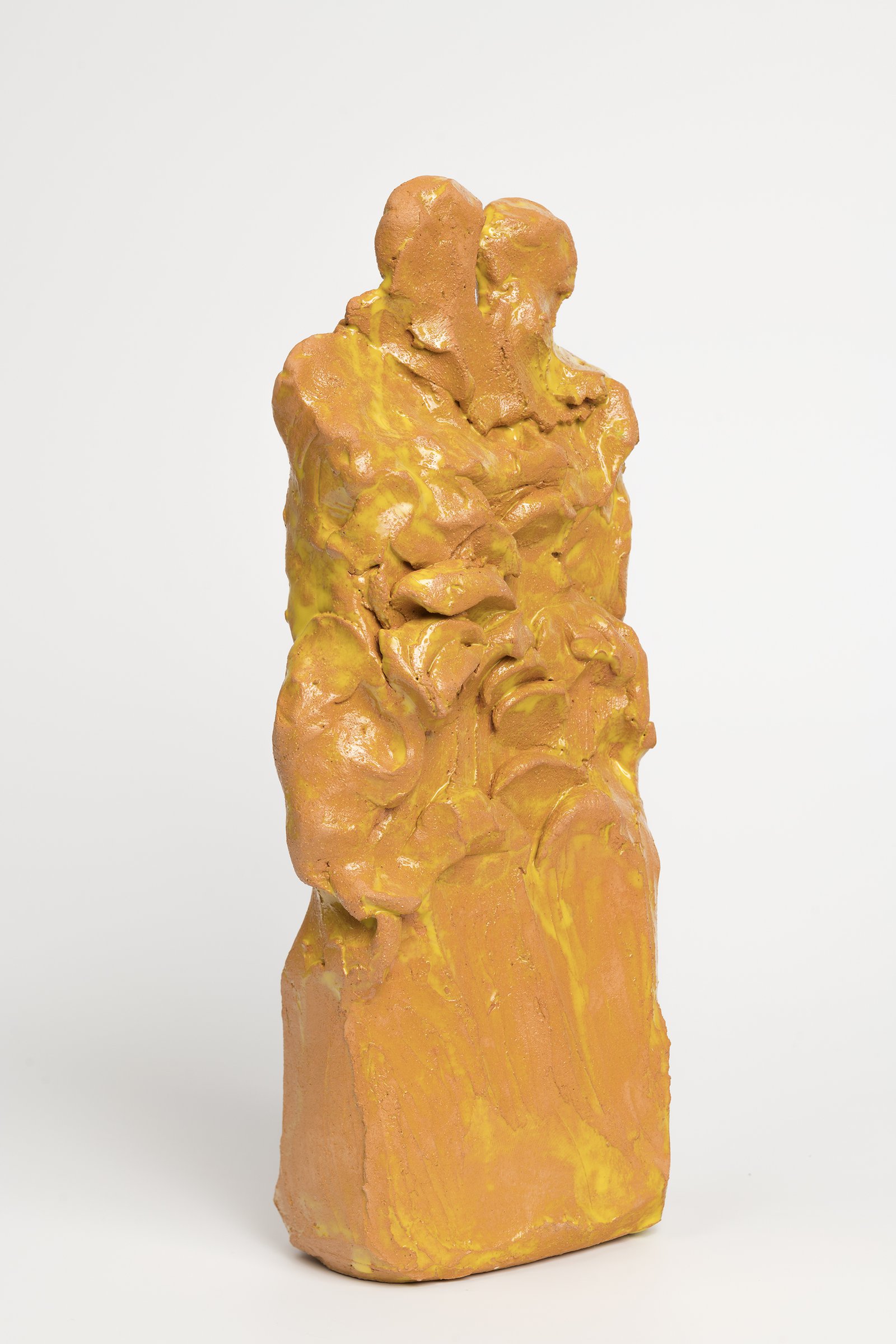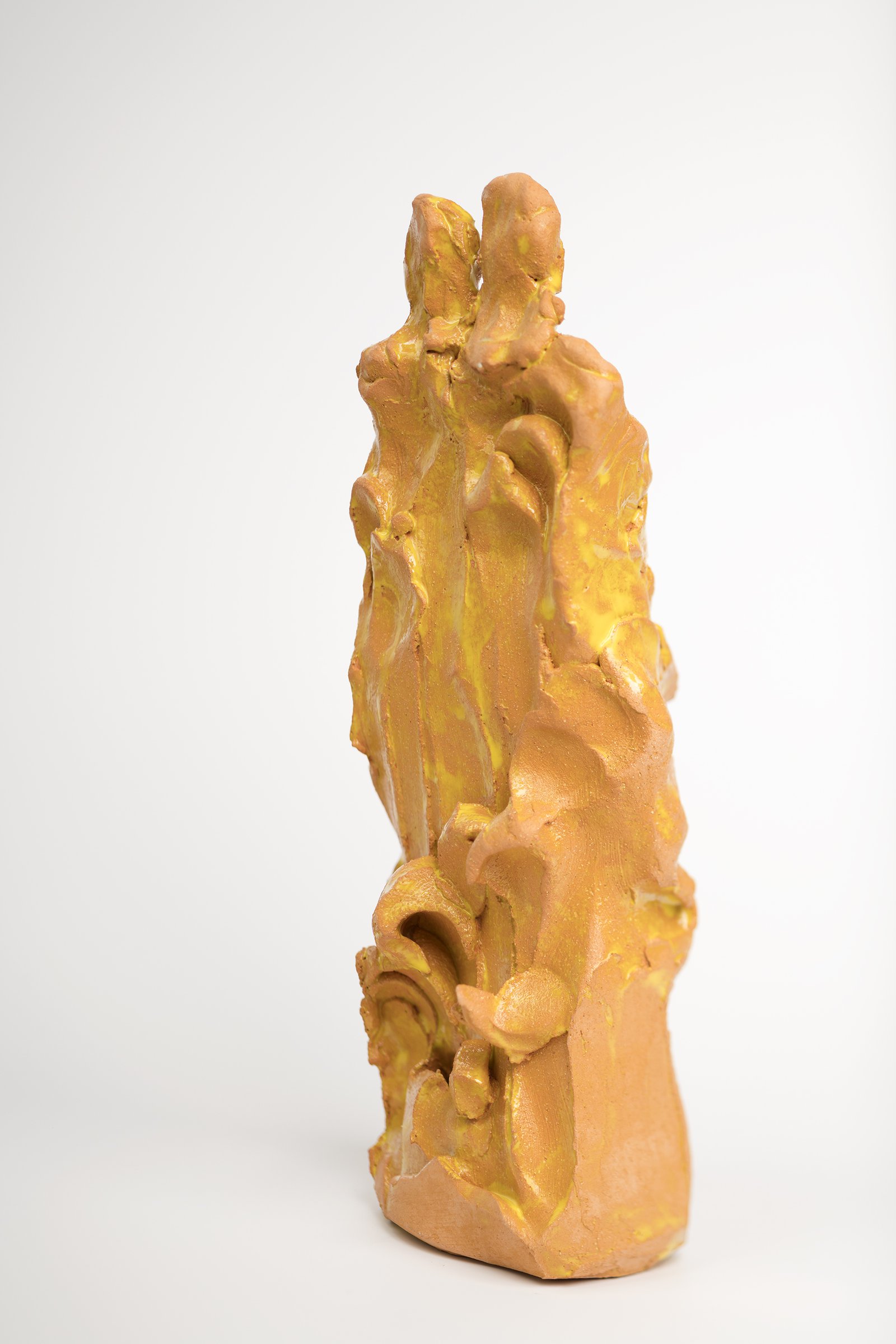 "My sculptures look archaic. They look as if they have been transplanted from a very ancient time. In fact, my sculptures are made today, and I want them to speak about today, and yet they look archaic."