Martin Creed
Work No. 1895: EVERYTHING IS GOING TO BE ALRIGHT
2014
white neon, 150 x 3500 x 45 mm
Martin Creed (b. 1968, England) currently alternates living and working in London and in Alicudi, Italy. Winner of the Turner Prize in 2001, Creed studied at the Slade School of Fine Art. His work is multi-disciplinary, he is a visual artist, musician, composer and a performer. Creed has established himself as a deep part of British culture, as the 2012 Olympic games were even opened with his piece Work No. 1197: All the Bells in a Country Rung as Quickly and Loudly for Three Minutes.
Work No. 1895: EVERYTHING IS GOING TO BE ALRIGHT, seeks an active and emotional response from the viewer elicited not only from the work itself but their environments. Creed created a number of sculptures with the same phrase illuminated in neon light, which have appeared in locations such as Times Square, New York; Gallery of Modern Art, Edinburgh; Tate Modern, London and the Gstaad Palace in Switzerland. Each piece is unique to the site it is displayed in, creating a new meaning for the expression in each environment.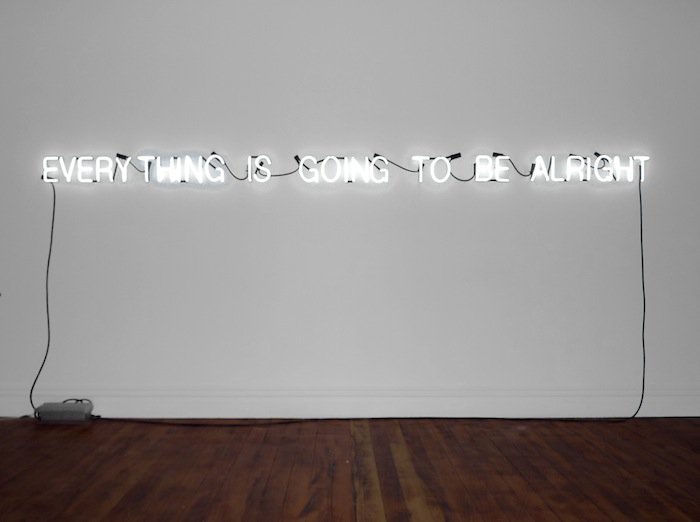 "I think the point is to try to be critical of oneself and to not trust oneself because I think that I am not to be trusted because I cannot really know what I am doing because I am at the mercy of feelings that are outside of my control."