In Discussion with:
Lena Marie Emrich
Travelling through the Clouds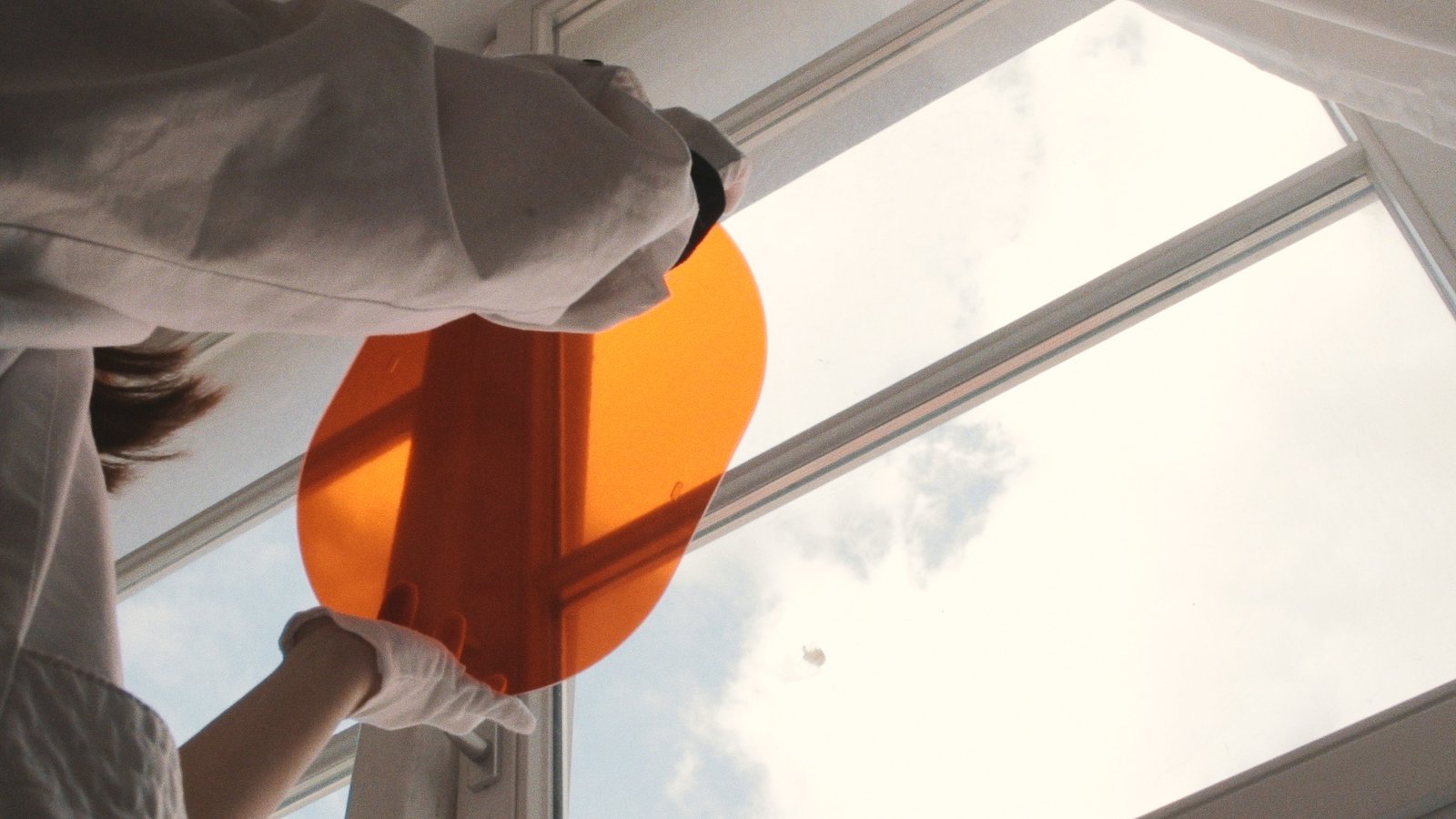 "Do you remember the first time you were taking off with an airplane? This magic moment happens when you break through a cloud and it dissolves into millions of water droplets. Once you are in a cloud you have lost sight of it."
Anaïs Lellouche
The Tainted Air Series is a series of sculptures based on airplanes. When you started this work, the world and our relationship to travel was widely different than it is today. What drew you to these objects in the first place?
Lena Marie Emrich
This body of work was realized for my first institutional solo show at Kunstverein Göttingen "Mainly Fair Later" (2021). I worked with the local Max Planck Institute, whose main focus is investigating the structures of clouds. I explore the idea of creating a sentiment towards a form which finds itself in constant change. When we look up, the clouds are sculptural formations in the sky. The moment we avert our gaze they might have transformed into a new state.
Do you remember the first time you were taking off with an airplane? This magic moment happens when you break through a cloud and it dissolves into millions of water droplets. Once you are in a cloud you have lost sight of it. We arrive within the layered sky and the materia forms imaginative landscapes.
We start gathering fingerprints on the surface of the airplane window. As a child we press our noses upon the window to get a tiny bit closer to the castle we just imagined over there, as adults we might use the frosty surface to cool down our front head from the hangover of last night. These human imprints are engraved inside the leveled structure of the "Tainted Air Series".
By using multiple layers of plexiglass and a combination of different translucent foils, the objects present a certain deepness. Blurry mirrors, fading colors and engravings of human longing.
AL
How have the limitations on travel amid the pandemic impacted your view of this work and how audiences might perceive it?
LME
Most of my artworks function as catalysts for storytelling. The moment the artwork leaves the studio it gets interpreted autonomously.
My creative process includes research focused on issues of our society. With my recent work, ordinary objects can become symbols of human longing, while time and memory become more inconsistent.
AL
Has the history and glamorization of air travel influenced the ways in which your work has developed?
LME
Choosing the topic for my artistic research is very instinctive. I try to catalyze parts of the outside world, digest it in a poetic way and then bring it back to life. A constant search for something pure and honest that we weren't able to see before.
"The tainted air series" adopts the shape of the window of a Cessna Citation Latitude Citation Cessna Private Jet. To get the correct measurements I joined several online communities who are obsessed with airplanes in general. I like these nerdy circles and am always fascinated by these weird obsessions that bind strangers. People understand each other and try to help immediately in the community.
AL
How and where do you find inspiration for your work, and how does your work intersect with your personal experiences of travel?
LME
Inspiration starts by creating a blank space in your mind. Travel can help. Detach. Get lost. Discover. Breathe. Reconnect.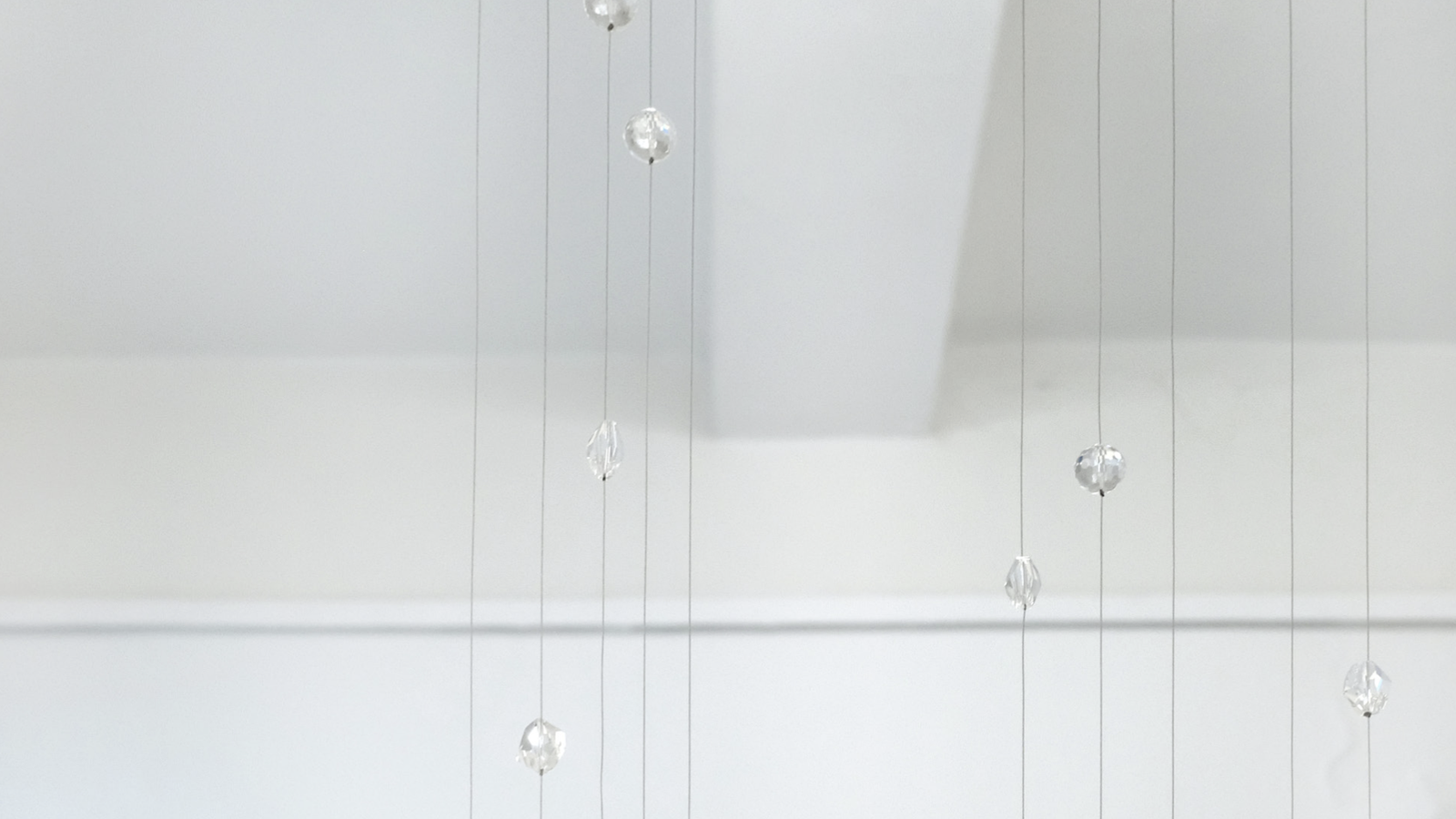 "Poetry is the gap, the blank space, the almost invisible crack in the water glass in front of you."
AL
For your Walk Through series, you used cloud research data to inform your work - how did you find the experience in combining data and art? Do you think there should be more room for scientific disciplines to inform creative artistic processes?
LME
I see contemporary art on many levels as a team sport. For me, it is essential to work with artisans and specialists to ensure the perfect outcome. On the other hand, I am in constant exchange with writers and poets like Marlene Alice Schenk. I don't think it is a weakness to accept your own limits. By expanding through another person's mind, the artwork can grow to something we could have never thought of.
AL
Your art often integrates poetry, which you write or source, combining the literary and the visual experiences. How do you interweave these approaches and what role do they take in how you communicate with audiences?
LME
Poetry can be seen as the deconstruction and fragmentation of language. It is a way to liberate our thoughts and open up in a pure and innocent way, it's a permanent alley in my life. It is natural for me that it is also appearing in my art works.
Poetry is the gap, the blank space, the almost invisible crack in the water glass in front of you. It disturbs, activates, completes, it baffles: A multifunctional tool. The one thing I would take with me to a soulless island.
AL
How do you go about sourcing and selecting the very specific materials that fit each of your artworks?
LME
I am a material nomad. My studio is more like an office. A couch, a desk, a curtain and a white wall. In the end I create my ideas pretty precisely in my mind. I do sketches. I write and read a lot and then I approach external workshops.
The people I meet in these workshops are the reason why I survive in the contemporary art world. They are my fuel. I admire them: their honest obsession with materials is pure, dirty and beautiful. Be it Murat, the copper spezialist I met in Marrakesh; Rico who worked between two robots in a citroen car factory for 20 years until he started his own car painting company; Óli, a retired fisherman, who became afterwards a welding specialist in a small town in the north of Iceland; and my father of course, who is a sign maker, I basically grew up in his workshop. Getting my hands dirty makes me feel alive.

AL
Your father is a sign maker, did this influence you and if so how?
LME
As a small girl I already loved to hang out in my dad's workshop. The smell and the endless pool of possibilities make me feel zen. Since the workshop became my natural enviroment I started to test the limits of materials and I am continuing to do that. I was surrounded by typography and heavy machines, both you can sense in my art works. I like to use the given structures and transform them into contemporary art objects. The handy work makes me stay grounded but also gives me the possibility to think on a bigger scale.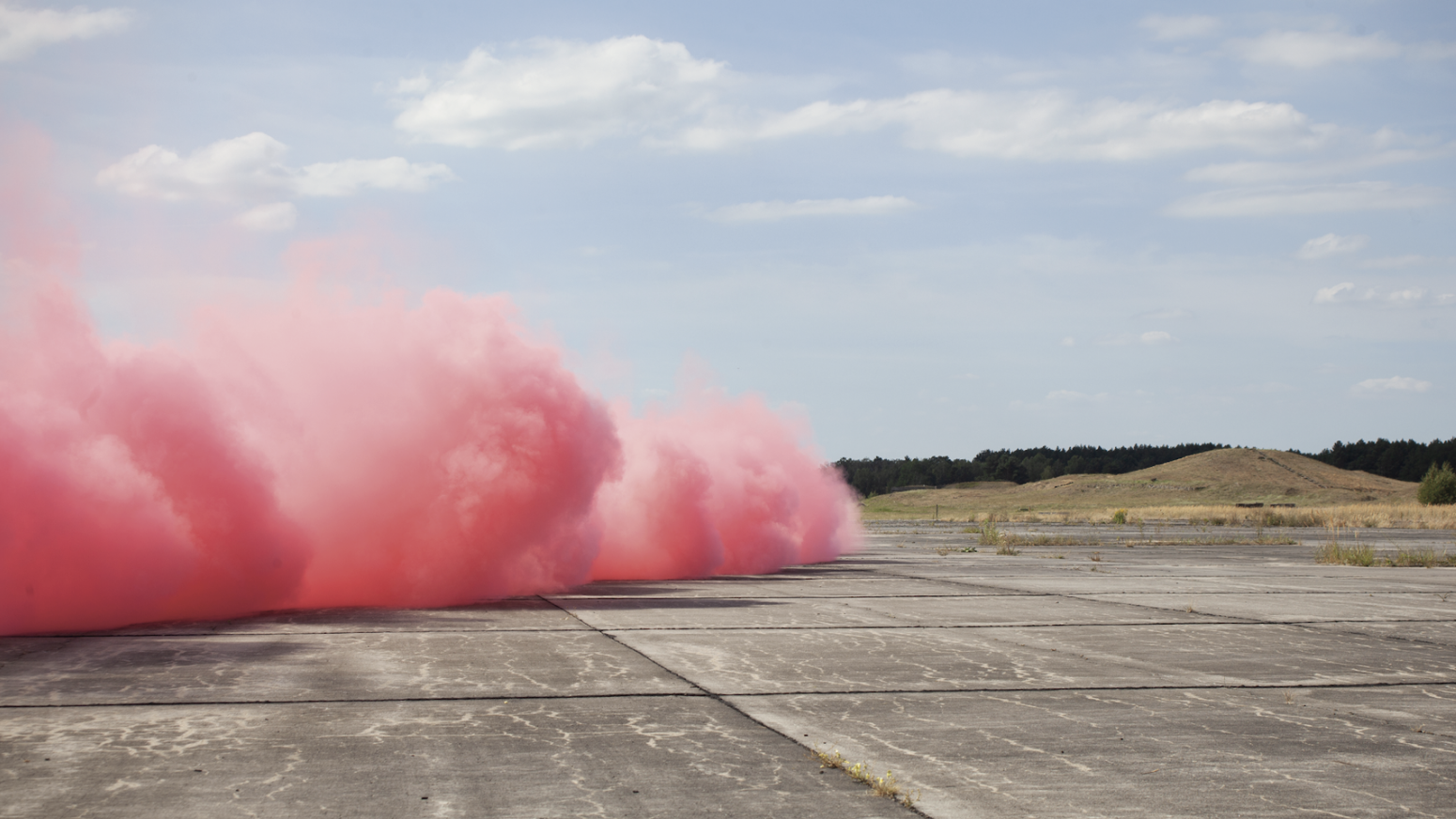 AL
INFINITY DRIFT NO. 4, is a result of an action that took place on an airport landing strip. What was the inspiration for this work? How does it relate to your current body of work?
LME
Cars remain very present in our daily life. We have positive and negative connotations towards them, yet we can't imagine our life without them. We created a 200 sqm big pleinair painting of an infinity sign on the ground. The action ended the moment the first tire ripped. The series consists of a drone video starting from the ground and slowly revealing the action and an edition of photographs exhibiting the traces: the car disappearing in the provoked coloured smoke and details of the rubber abrasion on the ground.
Through all my work you can see the longing for collaboration. I was working with the car tuning community. Tuning can be seen as an infinite action. There is always something you can modify, add and perfect. My search for traces continues, yet my gestures are more vigilant but still very present.
As Linus Lütcke noted:
"The car as a symbol of progress, of
modernity, of our society drifting into
individualism. The car as an aesthetic icon. The car as a status symbol. Shelter..."
AL
Your new series of works Meanwhile Evaluating Doubt with our Elbows weaves text and sculptural forms. These evocative pieces are based on the dividers that kept us safe but distant from each other during the pandemic. Can you talk about the place of desire in your work?
LME
Even though my sculptures appear sleek and minimalist, they embody the traces of human gestures or are an invitation to empathize a certain emotion. Some key questions for me are: What is relevant in these fragile times we live in? What is society longing for?
I think one common desire is togetherness. The title "Meanwhile Evaluating Doubt with our Elbows" is playing with this weird salutation we created in times of COVID to gently touch each other with our elbows. The dividers themselves carry an engraved poem on their surface. Shadows of the words get reflected through the surface and offer a mute longing for a conversation.
"Inspiration starts by creating a blank space in your mind. Travel can help. Detach. Get lost. Discover. Breathe. Reconnect."