"You can apply yourself diligently to knowing but the first sight of everything is so important.
That's where the art steps in."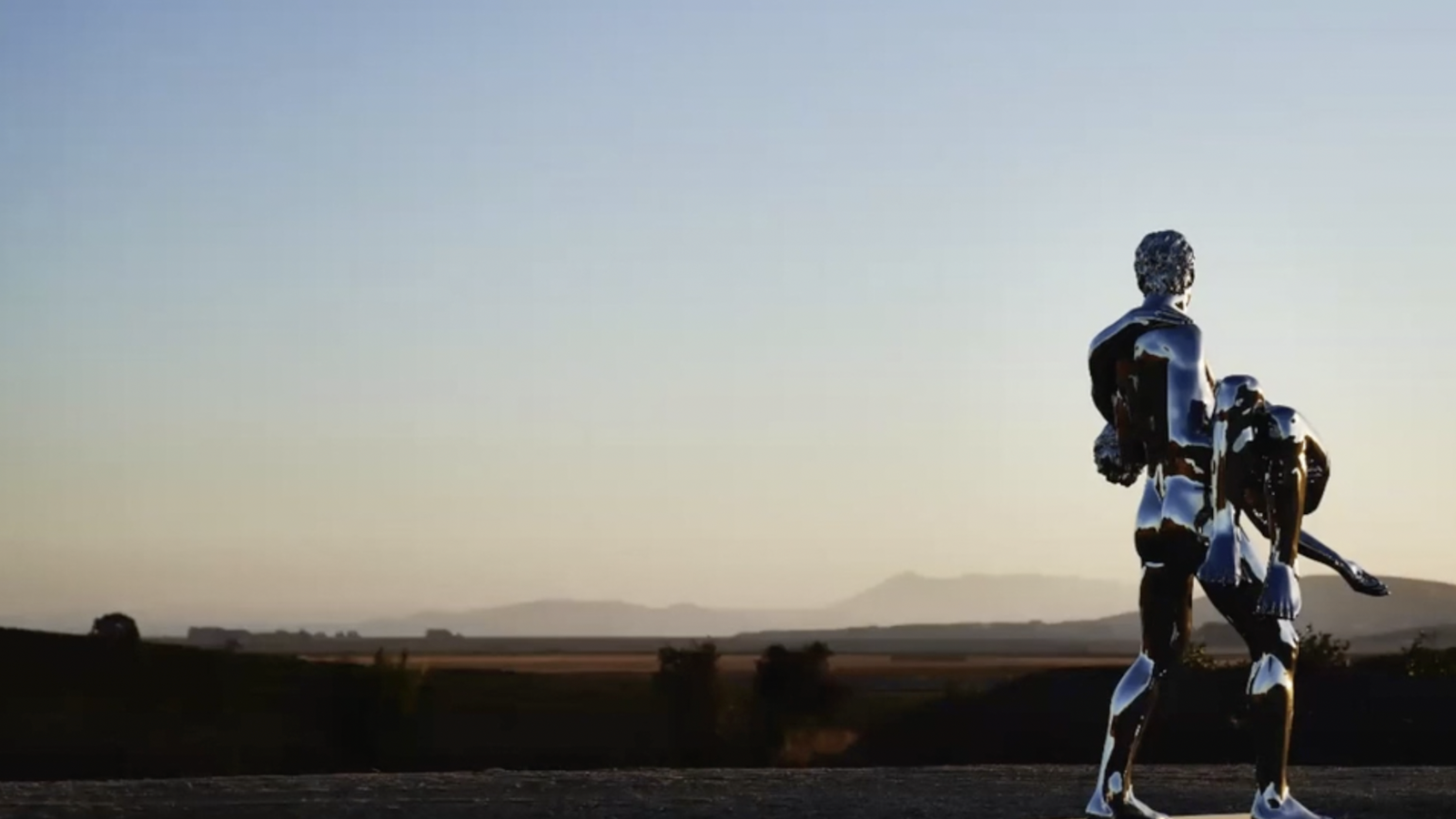 I am always in awe of art in open skies, which begs the question of how can art rival or sublimate nature? It's a big challenge, but one that artists and architects are always keen to take on.
Sculpture parks are fascinating as they require a collaboration between artists, professionals that support them, and patrons that allow them to dream big.
This results in sites of limitless qualities and beautiful destinations, which I have experienced and contributed to a few.
Here are some of my highlights:
"The curatorial concept of Jackalope was to present rebellious pieces as a conceptual layer in storytelling."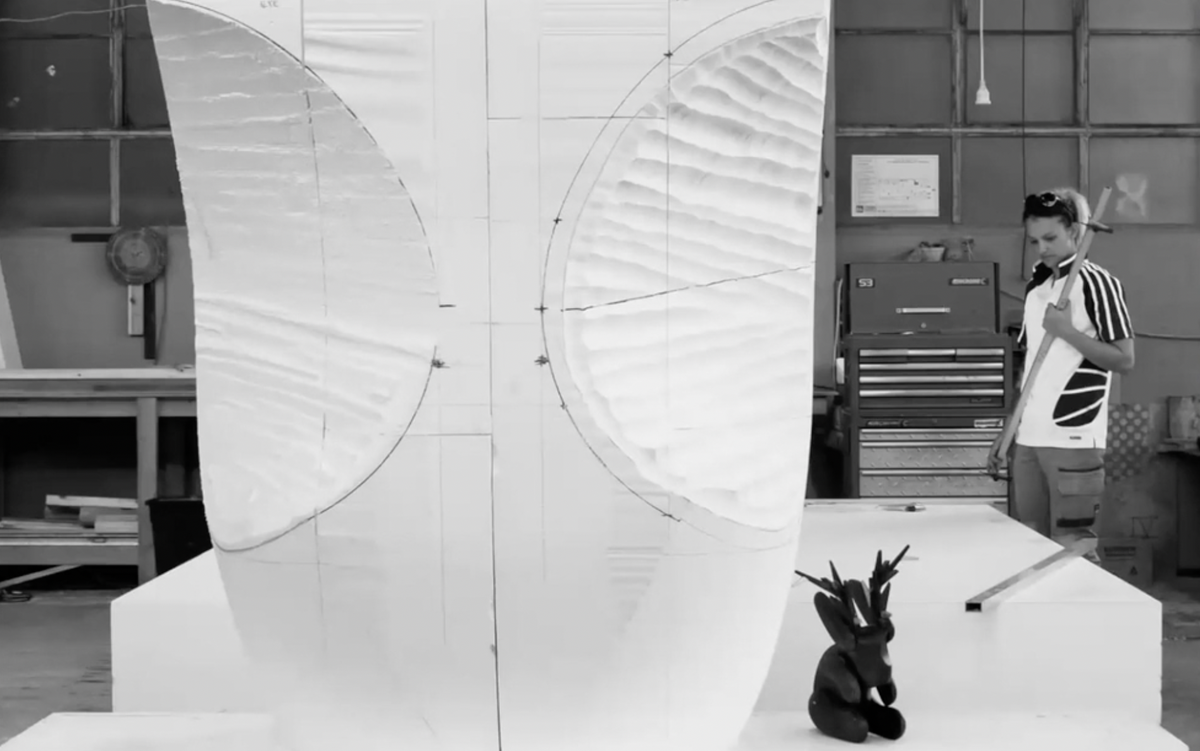 As the former Director of Anna Schwartz Gallery in Melbourne, I worked with bold and ambitious artists, such as Emily Floyd. The artist first created a drawing, then a wooden model. Emily Floyd comes from a family of toy makers - and play is an important element of her work.
To create Floyd's sculpture, we worked with Urban Art Projects (UAP) who scaled it up to seven metres high. The piece was first drawn by hand into foam and then cast into steel in the foundry and painted with automobile paints. What is remarkable with this piece is that it is a handmade work that was then scaled up without being composed on a computer - it retains a handmade quality.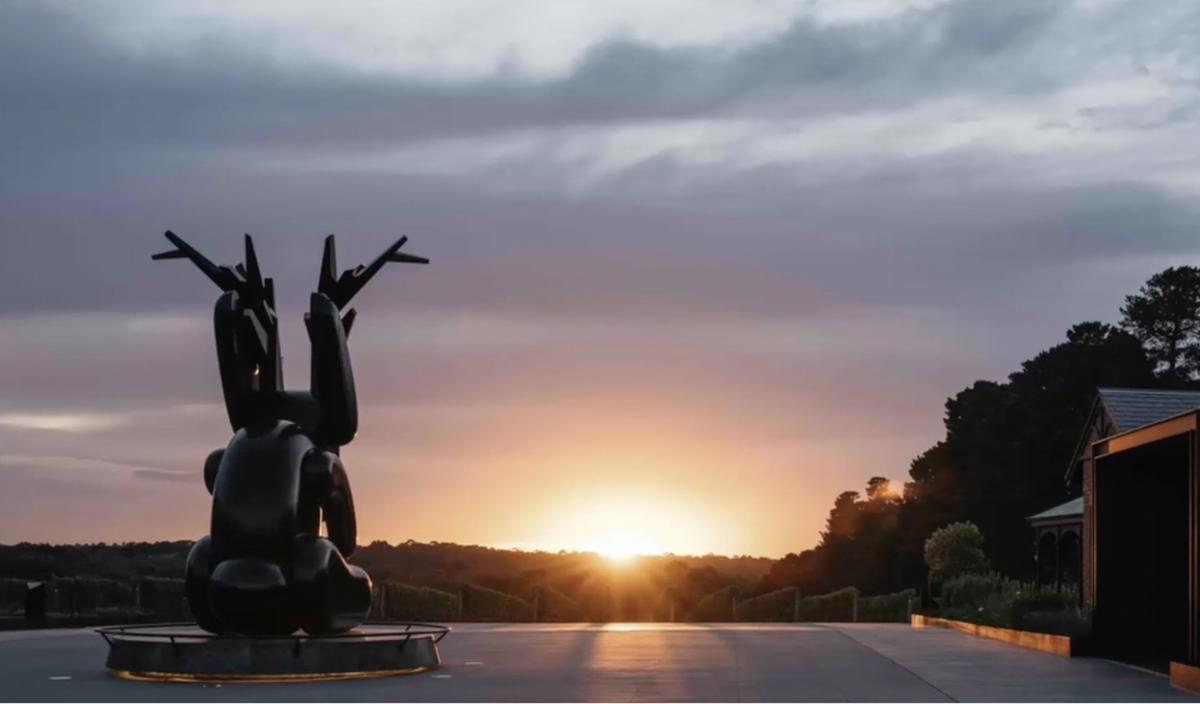 The piece at Jackalope was commissioned by a formidable young man, Louis Li, who was only 30 when Jackalope opened in 2017. It's an 11-hectare property, about 19 minutes away from Melbourne. Li converted it into what CNN termed a "vineyard hotel with a David Lynch vibe on the Mornington Peninsula." It was declared by Times as one of the greatest places on earth in 2018 and has been given a number of awards.
When people think of Jackalope, the wine destination, the restaurant, the accommodation, they think of this sculpture. Floyd's piece becomes an icon that makes the site into a world class destination.
"MONA preaches the reality of chance, and uniquely this preacher practices what it preaches. It may look considered, structured and resolved, but it happened as it happened without process. It happened because we're fortunate to be able to do as we choose, encumbered by the strictures of credit, or the tenants of taste."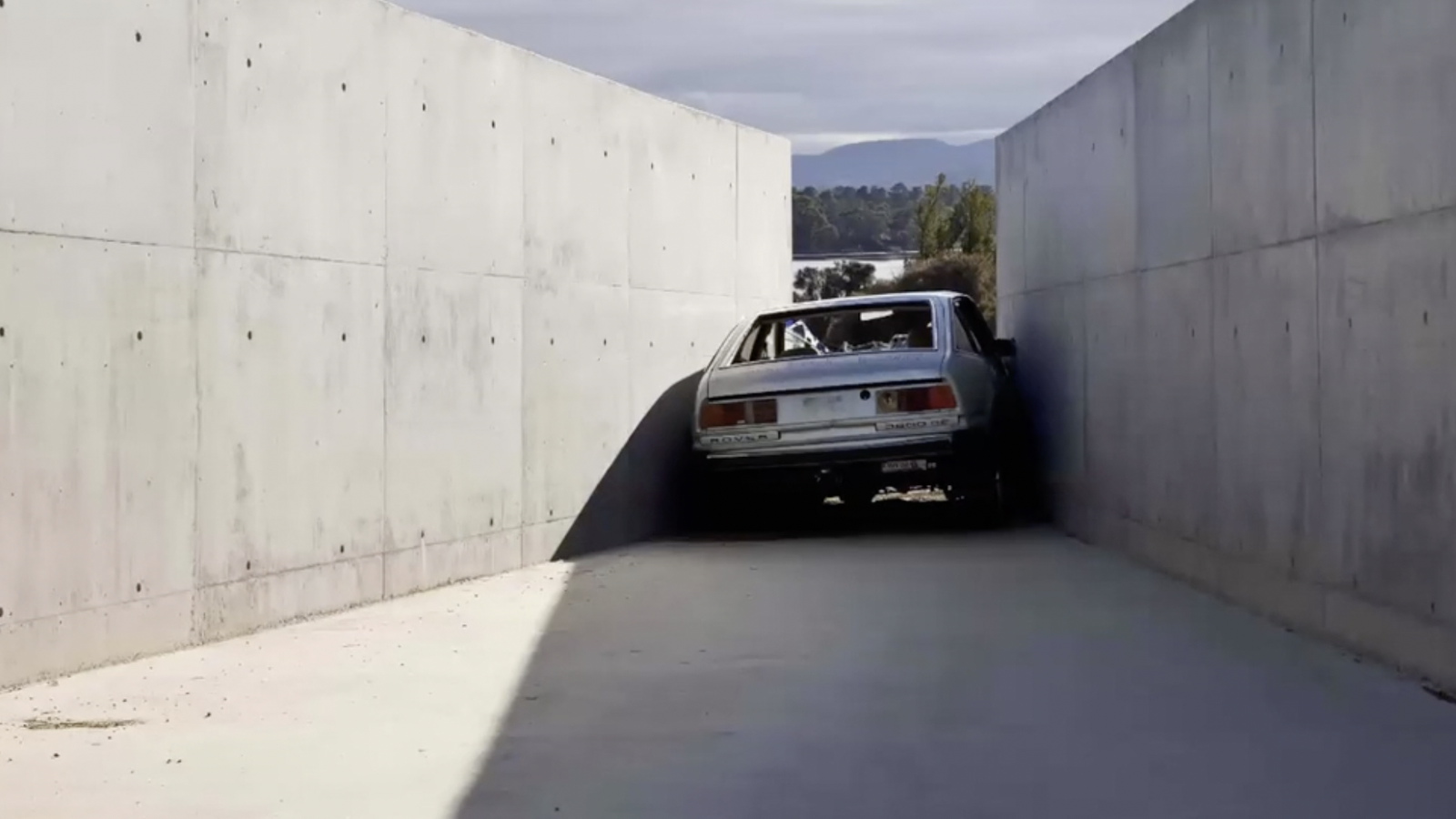 This is a piece by a Swiss artist named Roman Signer. A car that virtually crashed at the opening ceremony, this work centres around the notion of failure. It is left for everybody to wonder what happened and why it's still there. This goes to show the contrarian nature and wittiness that is behind a lot of the works at MONA.
This next work is a chapel by Belgian artist Wim Delvoye. He works with cast iron steel as an ornament, reinventing the property of steel and iron in a way that's as delicate as embroidery, with a decadently Gothic style.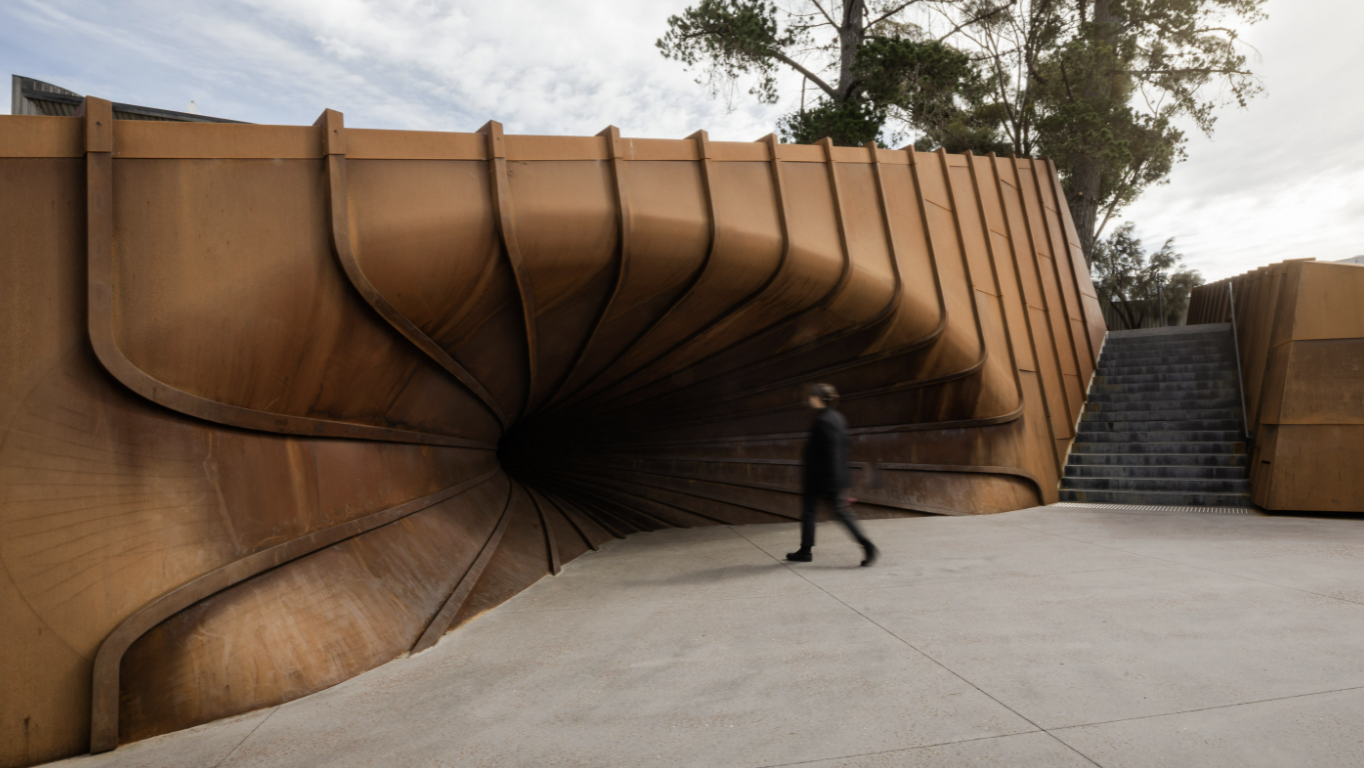 This work is by Oliver Beer, an artist with whom I've had the privilege of working with in Australia and in the UK. Beer works with sound and sculpture. His commission for MONA is an acoustic pavilion that appears almost in the shape of an ear. You can go inside and say your deepest thoughts and confess yourself. It is connected to a room inside the museum, 20 feet below, where you can hear them; it acts as a subterranean conduit for sound.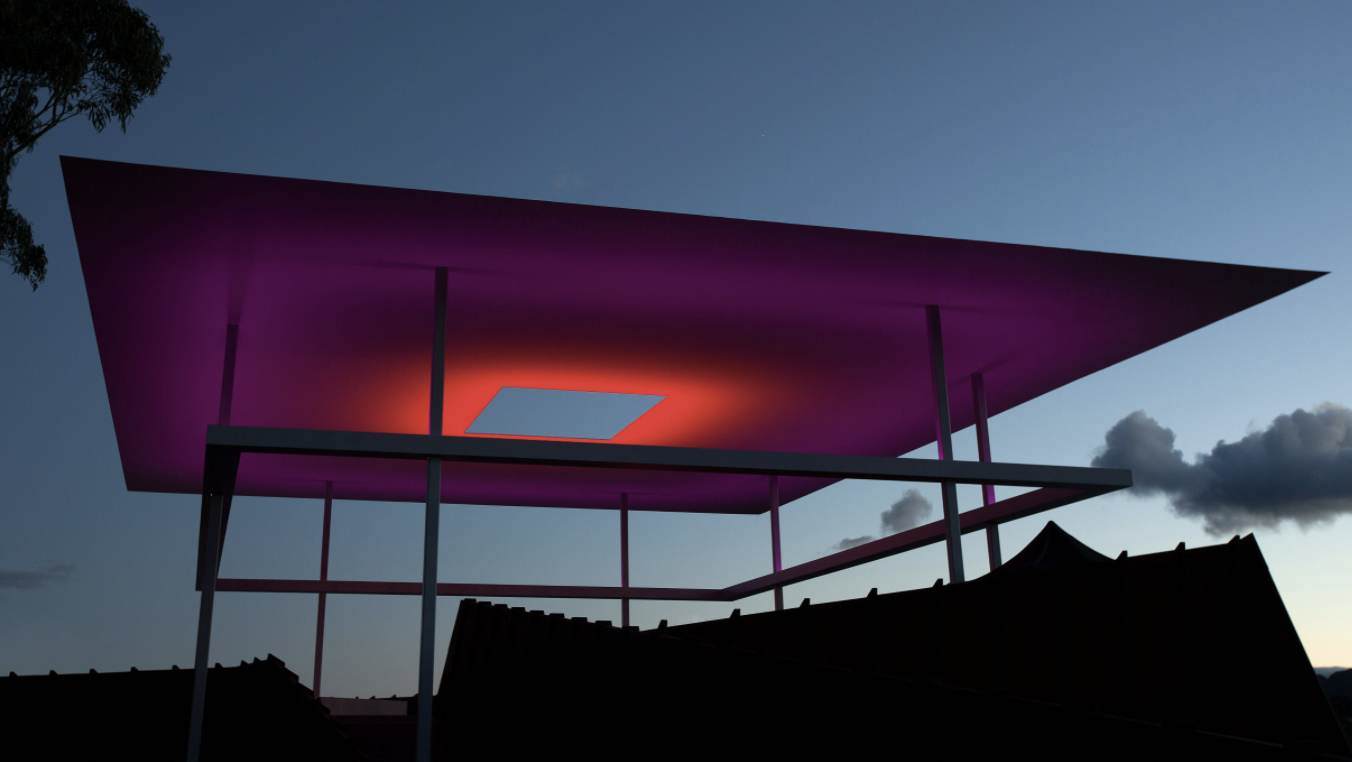 James Turrell is renowned for his work with light and natural elements. This is one of 80 installations that he's built around the world in open skies. When you're at the site at night, at sunset, or in the morning, you can see how the sky is captured within the piece and the light is amplified. It acts as a canopy of light and the viewer bathes in it. You can also see the light patterns being influenced by painting, such as Mark Rothko's.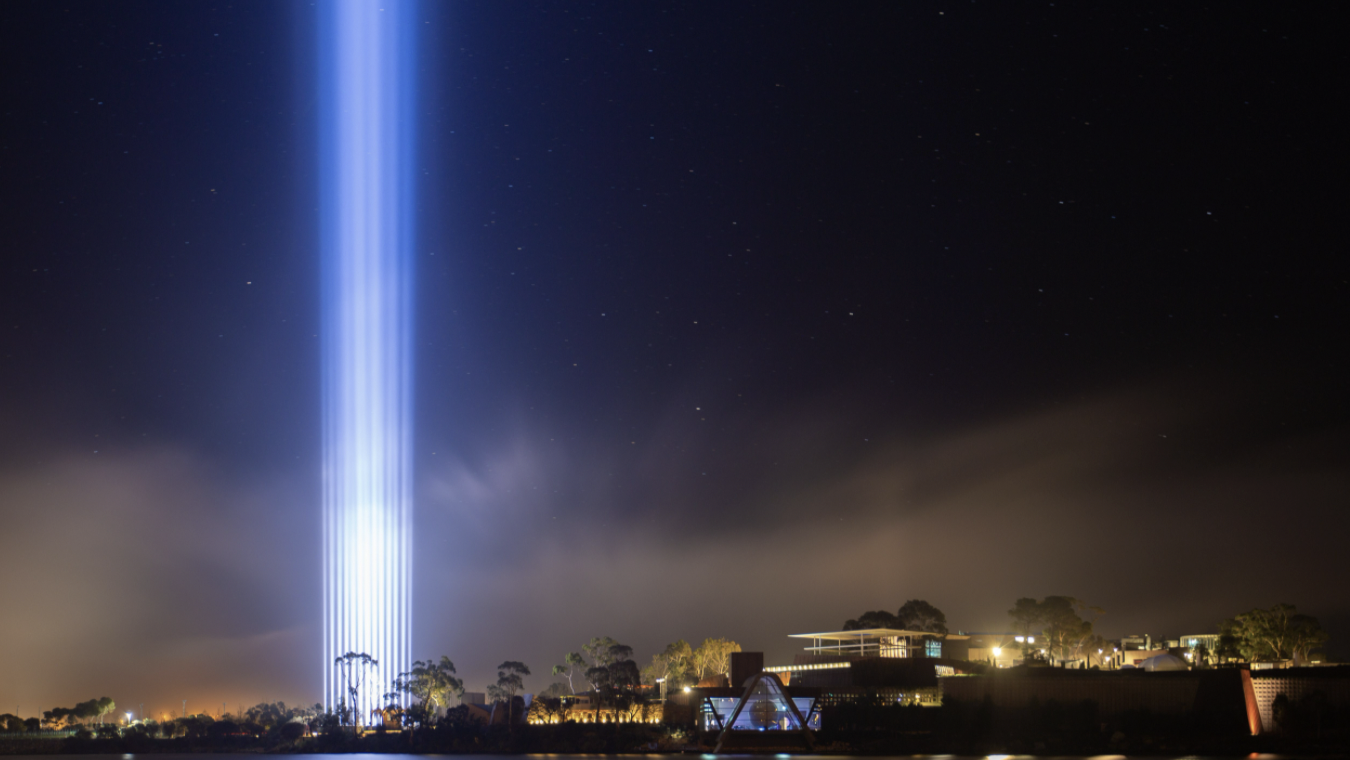 This is a work called Spectra, by Ryoji Ikeda. It is named after the Lighthouse of Alexandria and projects a beaming light onto the world from a cultural standpoint. The lighthouse is a testimonial to the power of light as art not just as medium for artwork, but as an object. It shines a light of hope all the way to outer space!
"Nature made me do it. I love the engineering challenge, there is no such thing as can't do."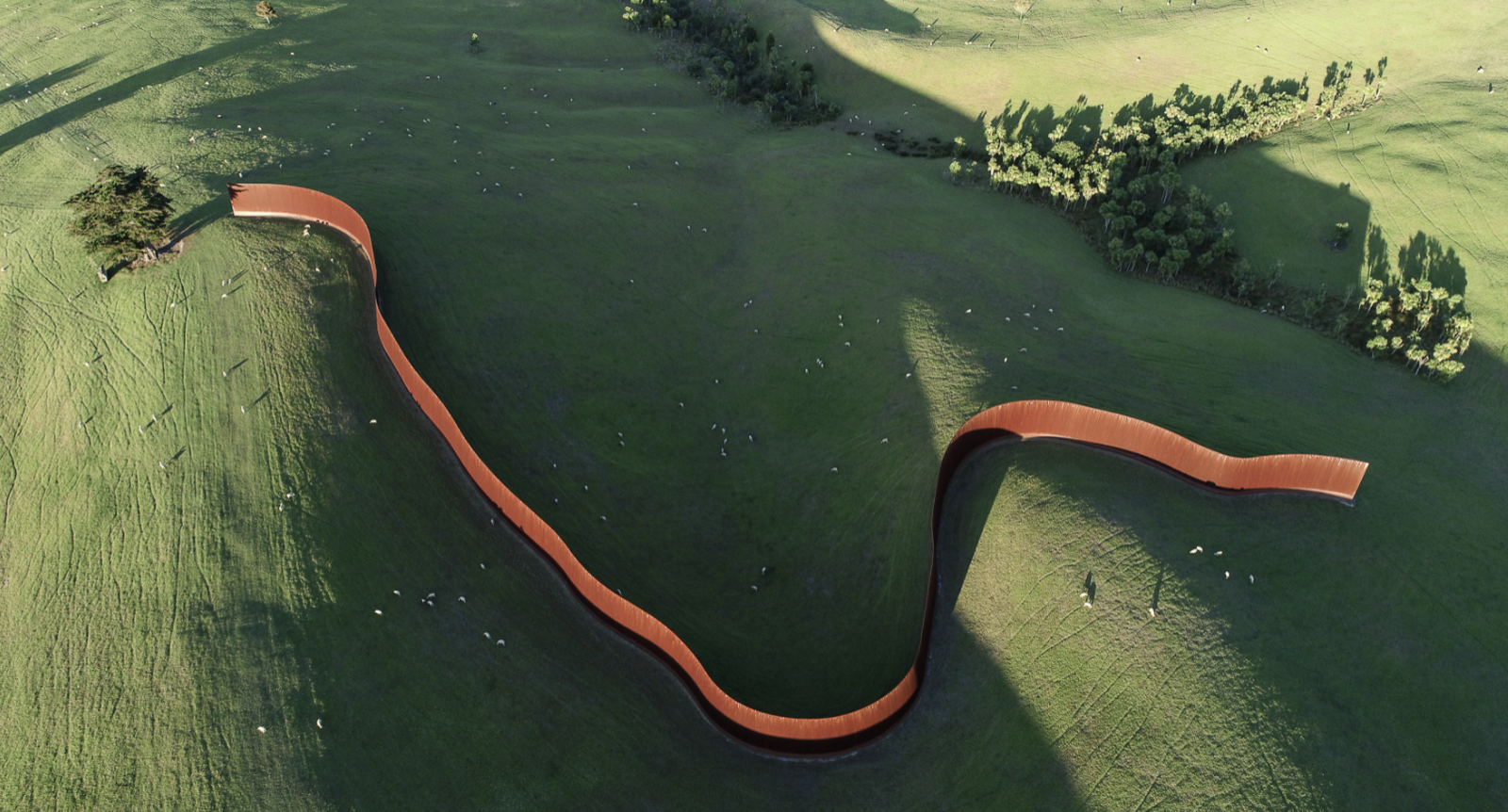 As a result of Gibbs' method of curation, the works created for Gibbs farm are by far the largest and some of the most complex that these artists have ever made.
Richard Serra's work folds around the landscape in a really beautiful way and becomes merged with nature. It embodies the balance of an object that's not imposing on, but sublimating nature.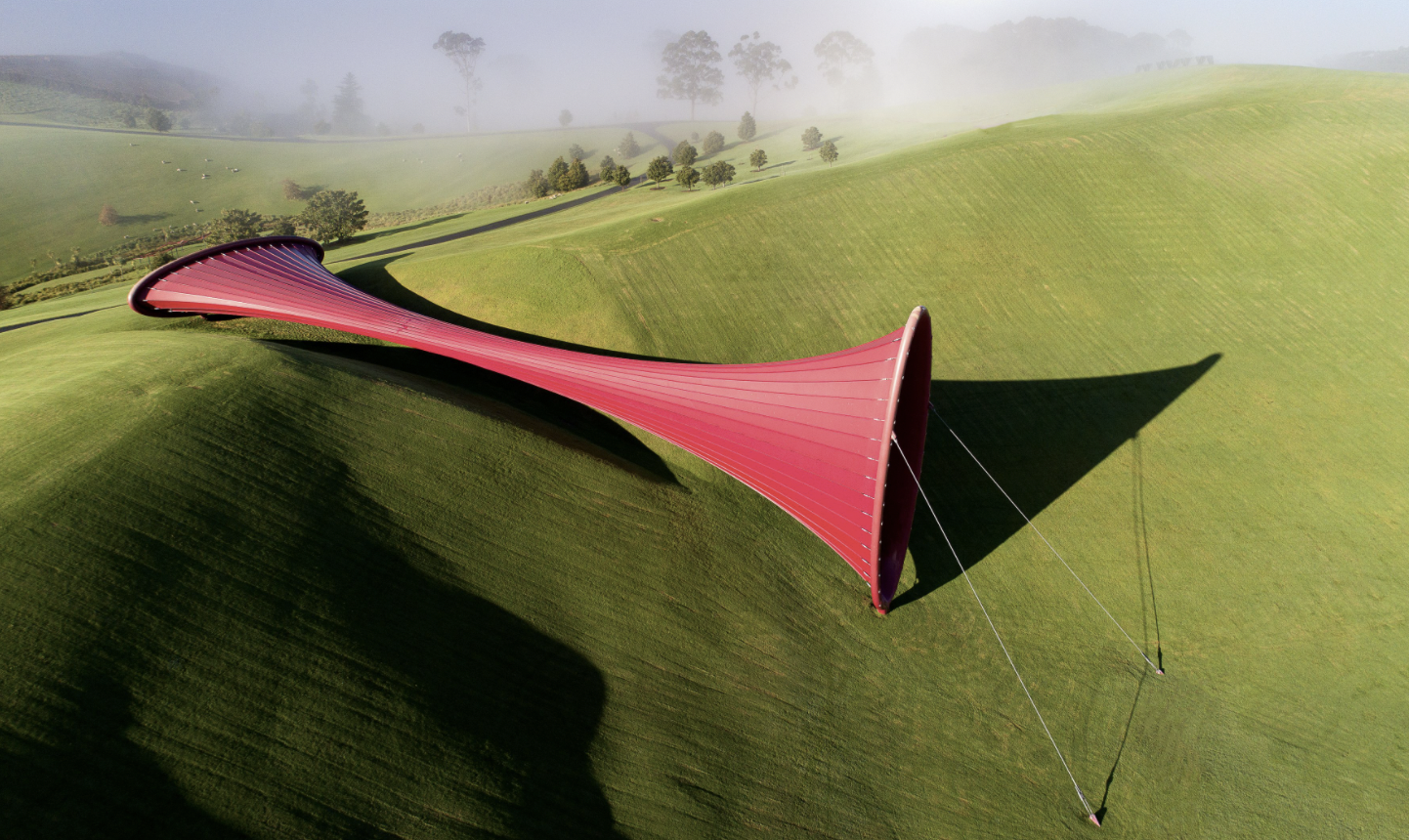 Dismemberment, Site 1 is an incredible piece by Anish Kapoor that acts like a musical instrument. The sculpture catches the wind as it blows in its trumpet, which is five metres long. It becomes quite the experience given the scale of the piece and the forces of nature.
"I became firmly convinced that the region could be transformed by establishing attractive contemporary art museums bearing a critical message towards modern society, on the very islands where Japan's primaeval landscape still survives."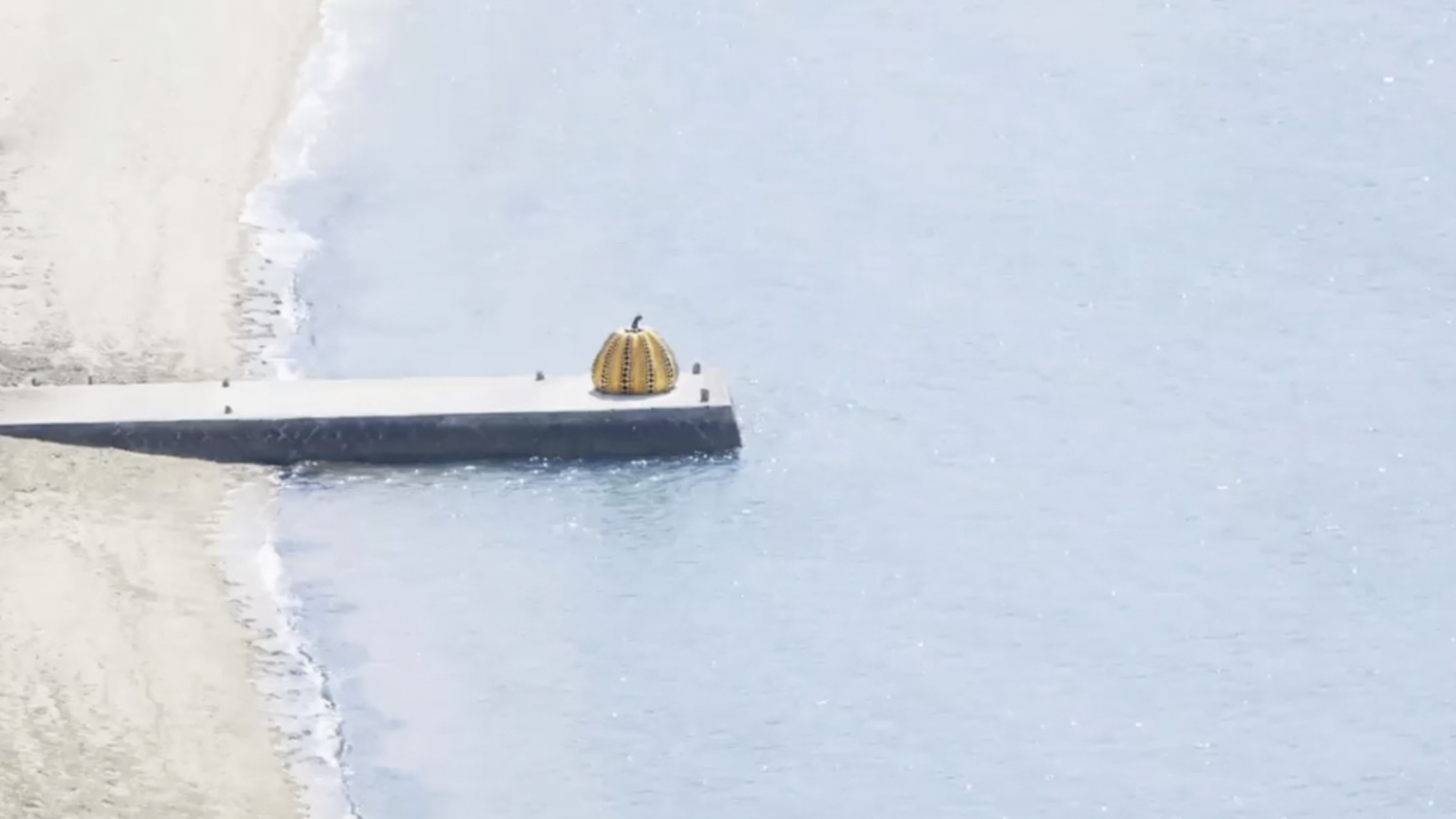 Benesse Art Site opened in 1992 thanks to a combination of political, financial and cultural assets, working together to make a grand vision.
Yayoi Kasuma's Pumpkin is probably one of the most famous cultural icons, it became as famous as the site itself. If you stay in the Tadao Ando designed hotel, you can take a walk on the deck in the evening and sit down next to the pumpkin and have a very special experience looking at the sea.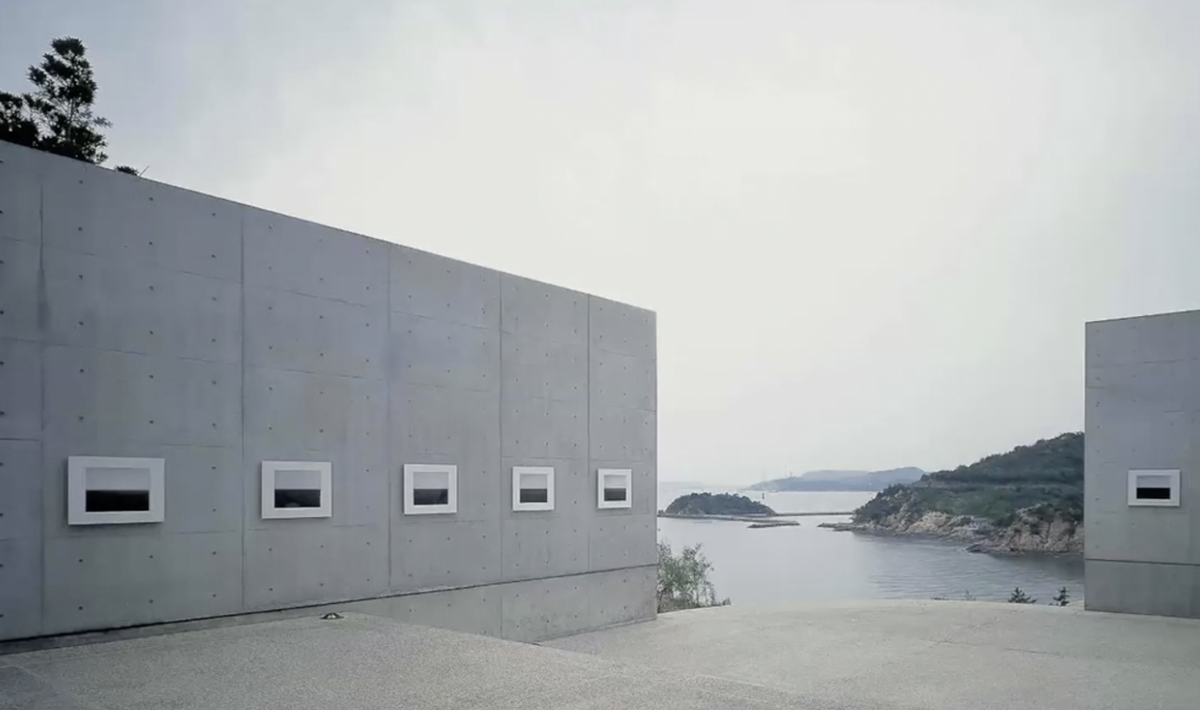 The title of Huroshi Sigumoto's Time Exposed photographs points to the fact that these have been exposed to changing conditions of the elements. These photographs of the Tasman Sea are taken with a very long exposure and capture different times. As the Buddhist saying goes: "it's never the same river!"
THE DONUM ESTATE, CALIFORNIA
"In the late afternoon, when the sun starts its descent on the rolling Sonoma vineyards, we love to take a seat up at the lake house.

From there, one can see a few works from the art collection, with views of the Sonoma mountains and San Francisco Bay as the backdrop.

It's a moment to be mindful of the 'gift of the land' (the Latin meaning of Donum) and the gift of collaboration with all our artists."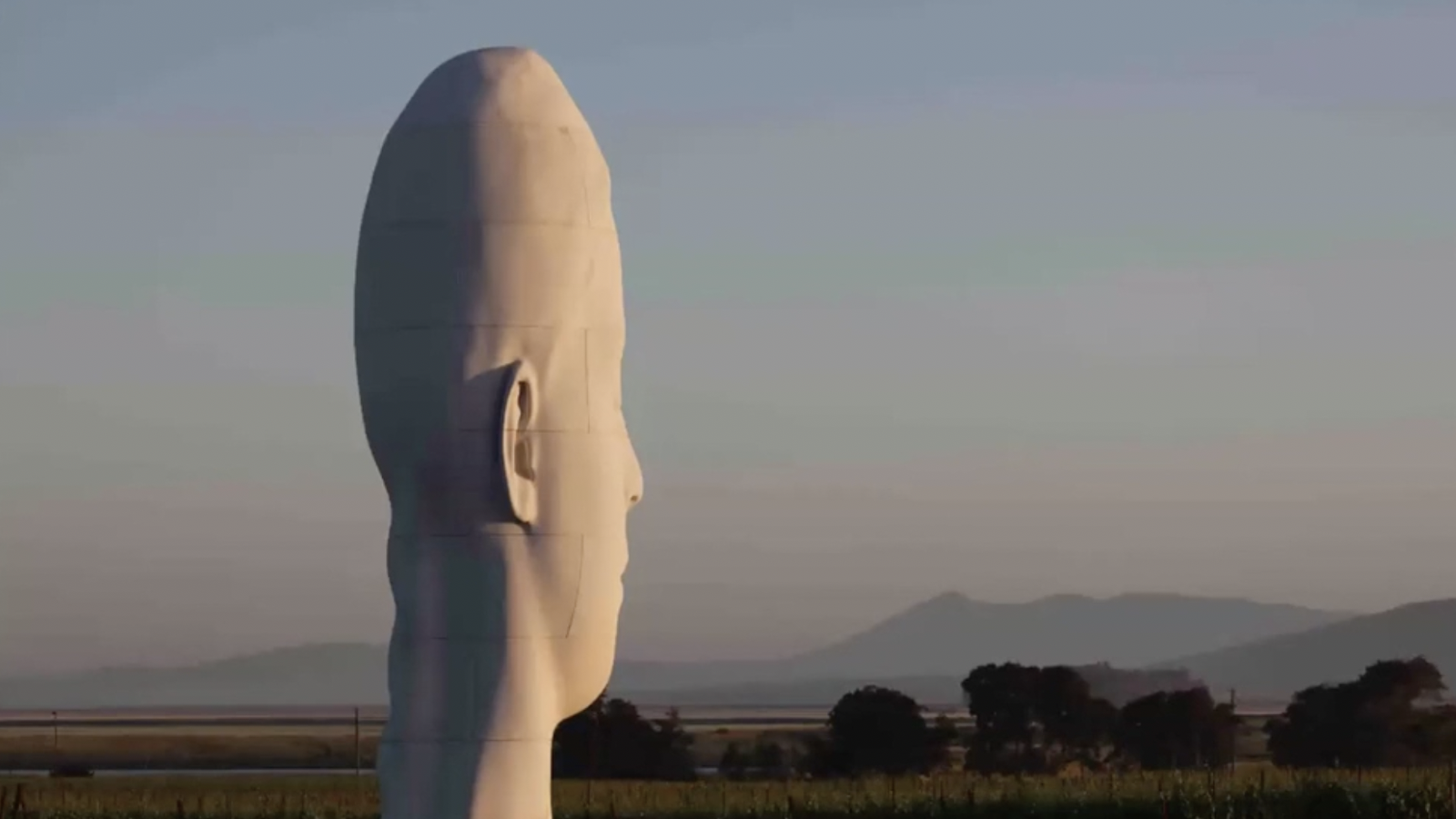 The Donum Estate is an extraordinary vineyard and sculpture park, located near San Francisco in the Sonoma Valley. Here is a work by Jaume Plensa, Sanna, which takes figurative sculpture to new heights as it converses with the landscape.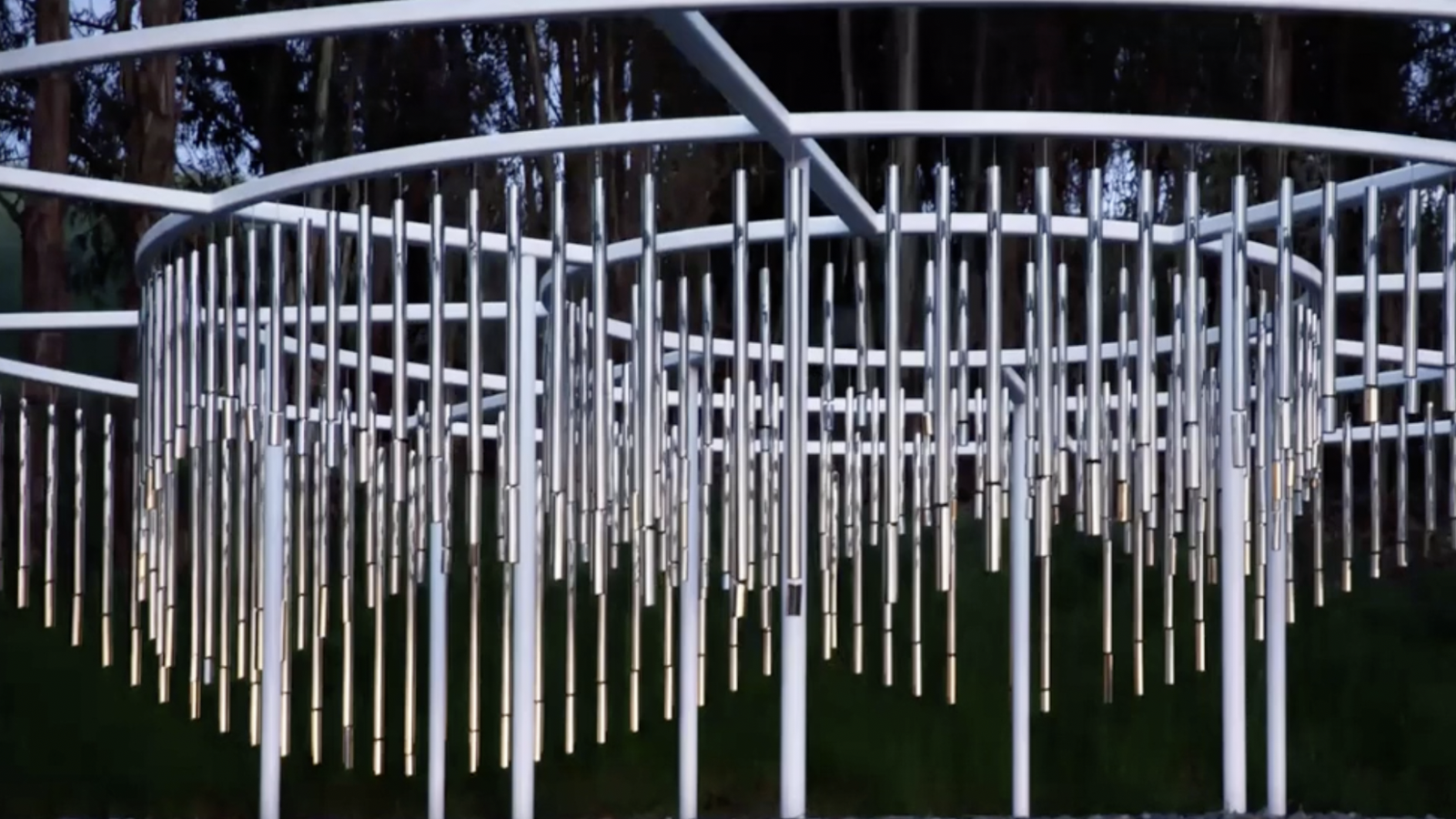 Sonic-Mountain is a commision by American artist Doug Aitken. The work is reminiscent of wind chimes: the wind from the valley blows into the piece and makes it come alive. The senses come together; hearing and seeing, it's really something that we longed to experience.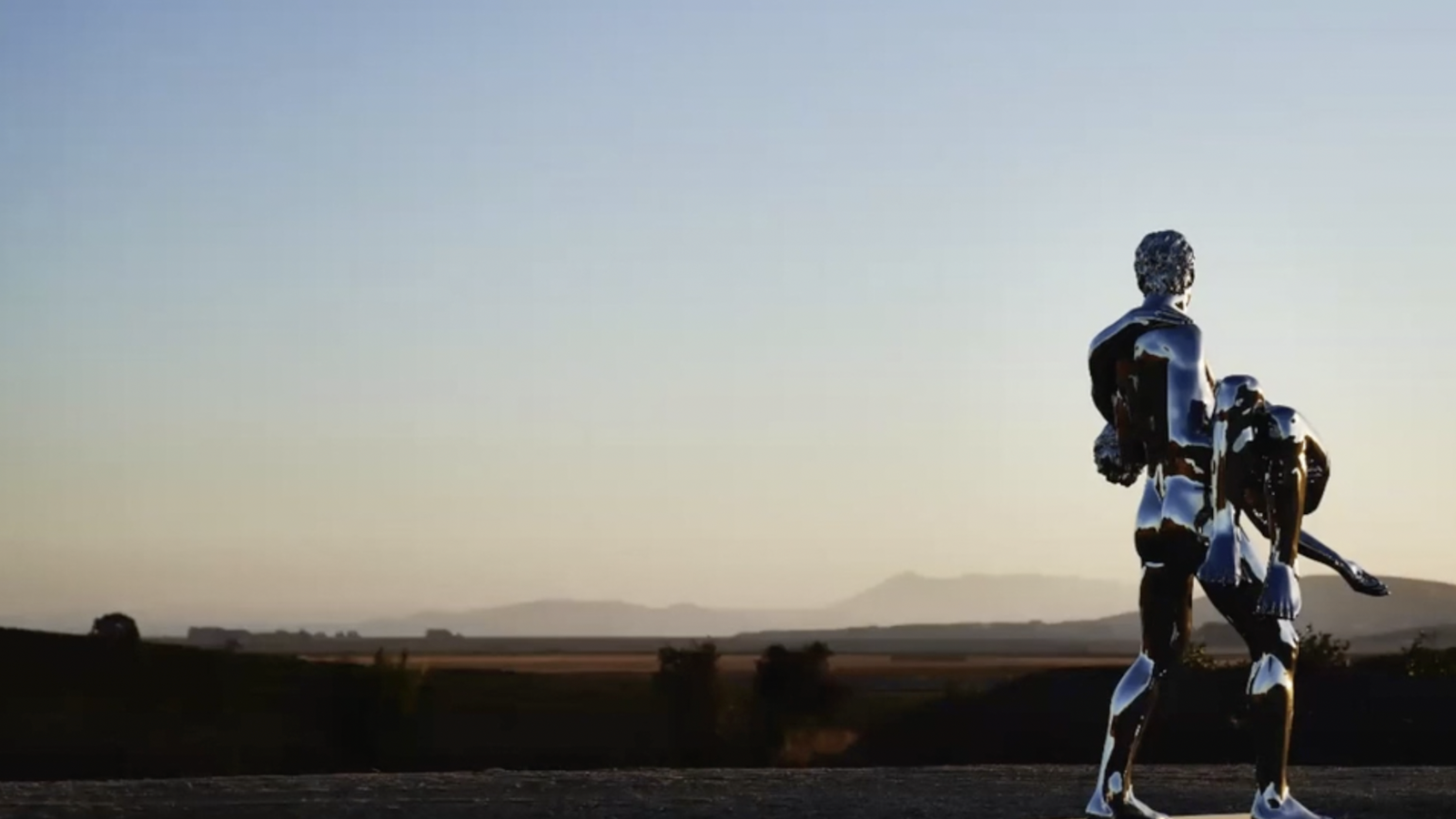 Elmgreen and Dragset's work looks at homoerotic sculpture and desire. It references classical sculpture, which sublimates male bodies, such as Michelangelo's David, for example. The piece explores the fragility of existence and the need to care for oneself, as much as for the other.
There are a number of works by female artists at Donum Estate, including Yayoi Kusuma, Ghada Amer and Tracey Emin. Amer's piece translates in different languages the words for LOVE, while Emin's female nude lies goddess-like amidst the landscape.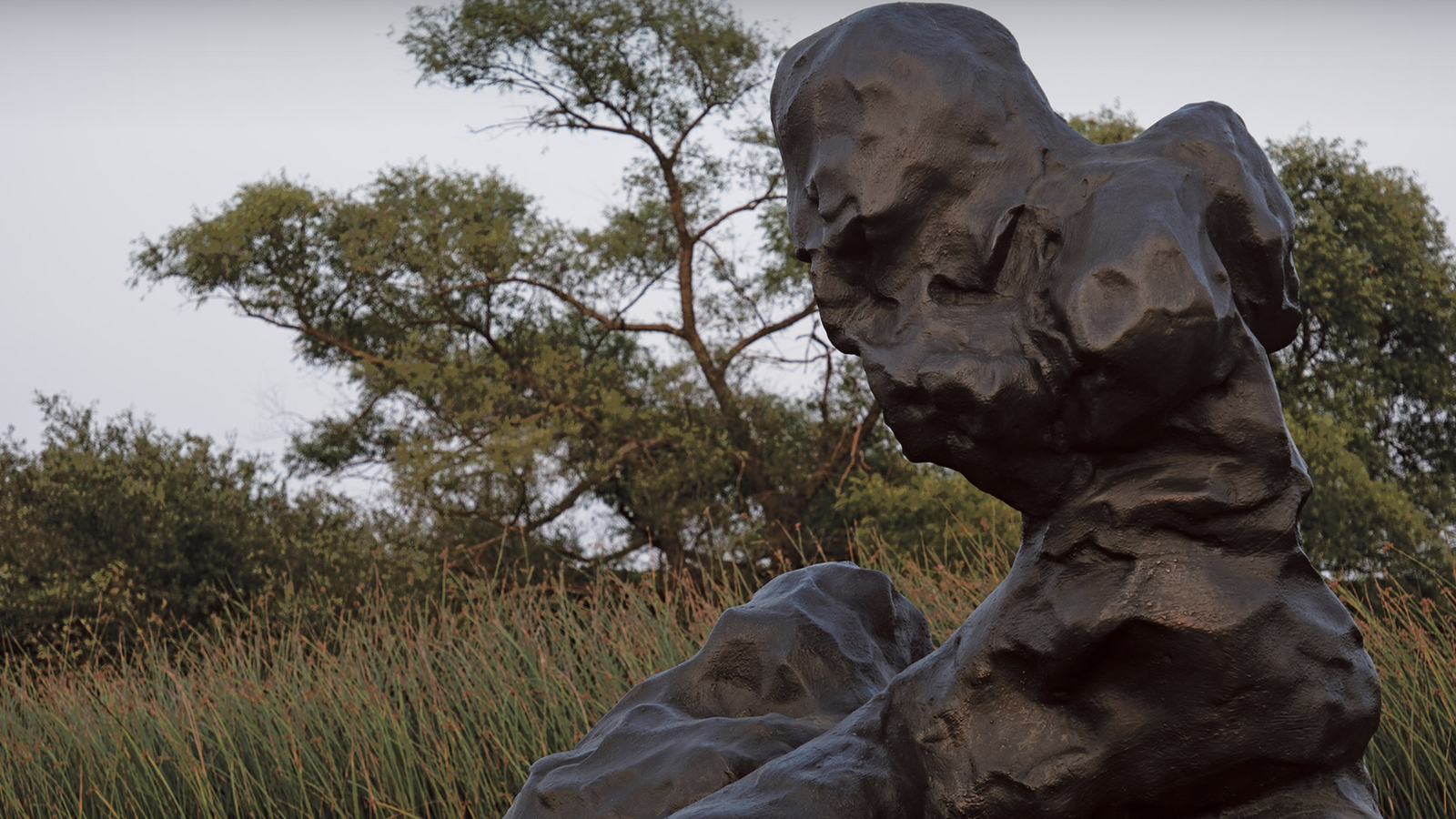 JUPITER ARTLAND, EDINBURGH
"Artists often respond with their best work to a gallery with no walls, and the viewer is liberated, both physically and emotionally from the formal tensions of indoor museums."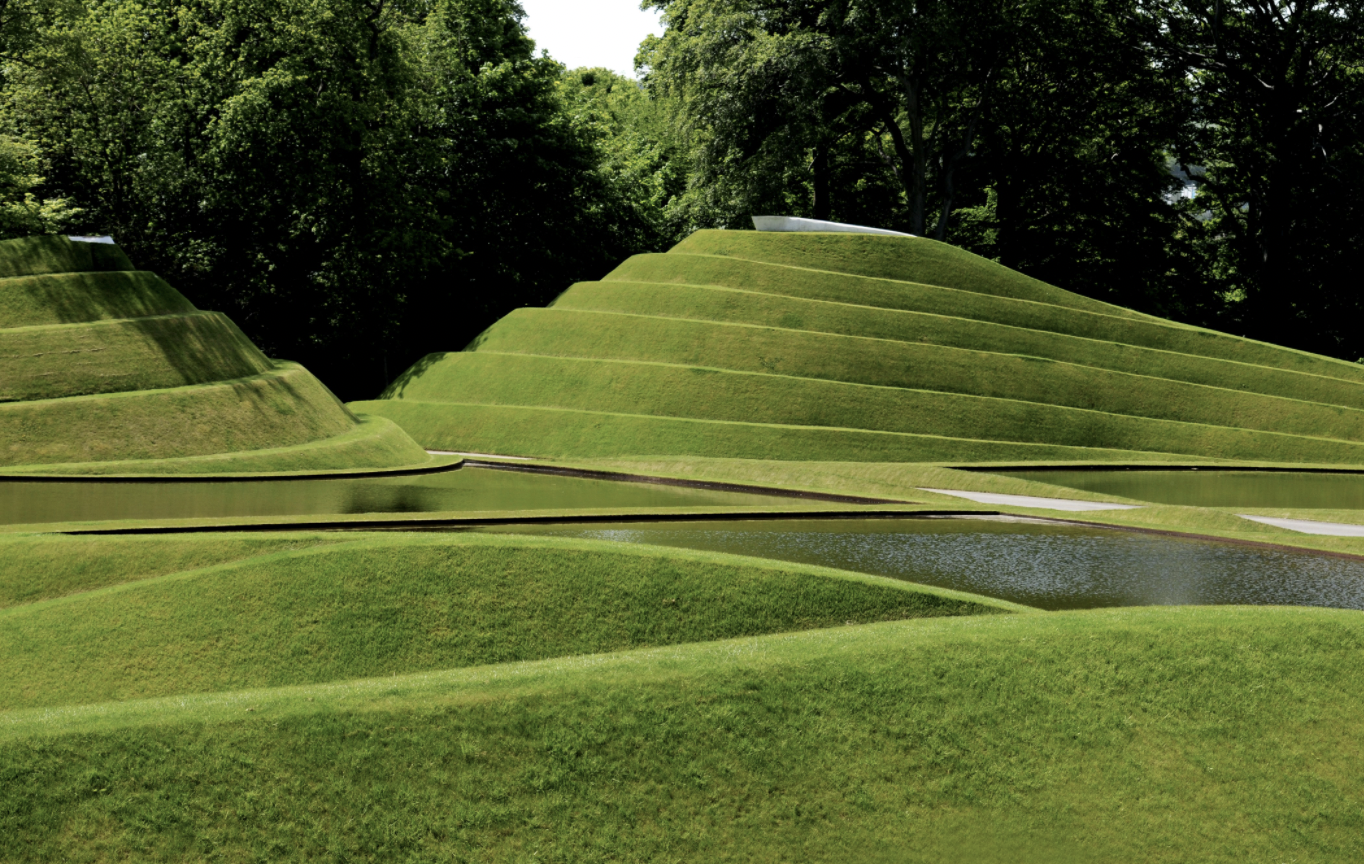 Jupiter Artland was founded by Robert and Nicky Wilson and is located outside of Edinburgh. The site specific commissions are examples of how vision, ambition and scale work together to create something that could never happen indoors.
The site features Charles Jencks' Life Mounds, which took several years to complete. This land art piece is not about adding another element to nature but working with it to create an artistic vision in a very respectful way.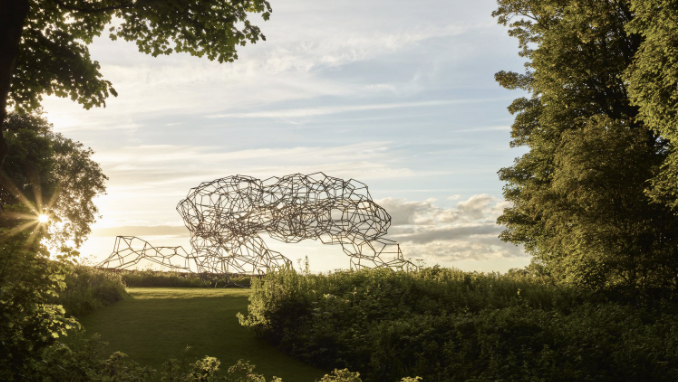 This is a delicate yet monumental piece by Antony Gormley called Firmament from 2008. Gormley is well known for his exploration of the human body and how to translate human emotion into sculpture. Here, you have this tension between the scale of the sculpture but at the same time, the vulnerability of the human body. Composed of open modules, like atoms, the light flows through and there is no barrier between art and nature. It comes together as one experience.
YORKSHIRE SCULPTURE PARK, YORKSHIRE
"What makes this site so special is the sun, the rain, the snow, the frost, everything coming together to emotionally and physically connect with people to offer intellectual stimulation, vitality and wonder."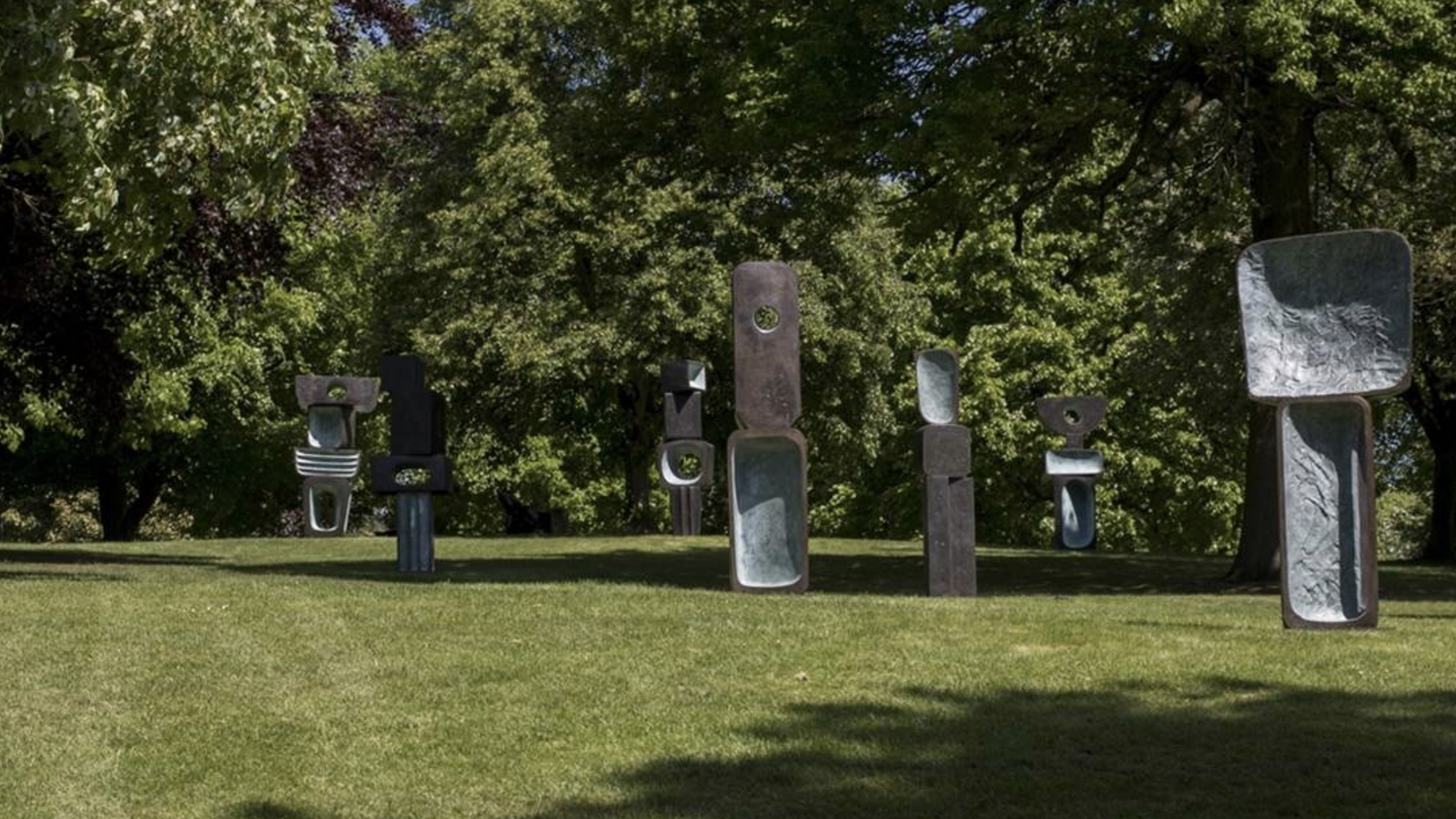 YSP is a place where you can see older works from the 1970s, such as Barbara Hepworth's The Family of Man. In this anthropomorphic piece, Hepworth is balancing abstraction and figuration. It's a prime example of avant garde modernist sculpture. YSP also features contemporary icons, such as Alfredo Jaar, Joanna Vasconcelos and Ai Weiwei.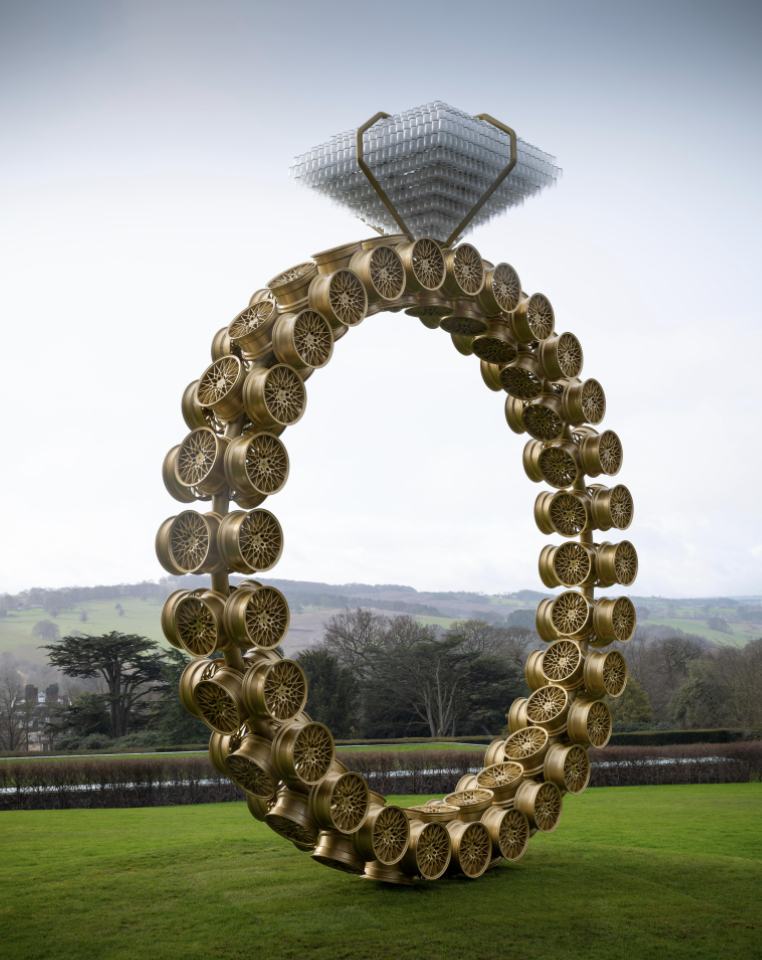 FONDATION CARMIGNAC, FRANCE
"This site is a foundation in the entire sense of the work, it is a place rooting us to our culture, to nature and to the depths of our being."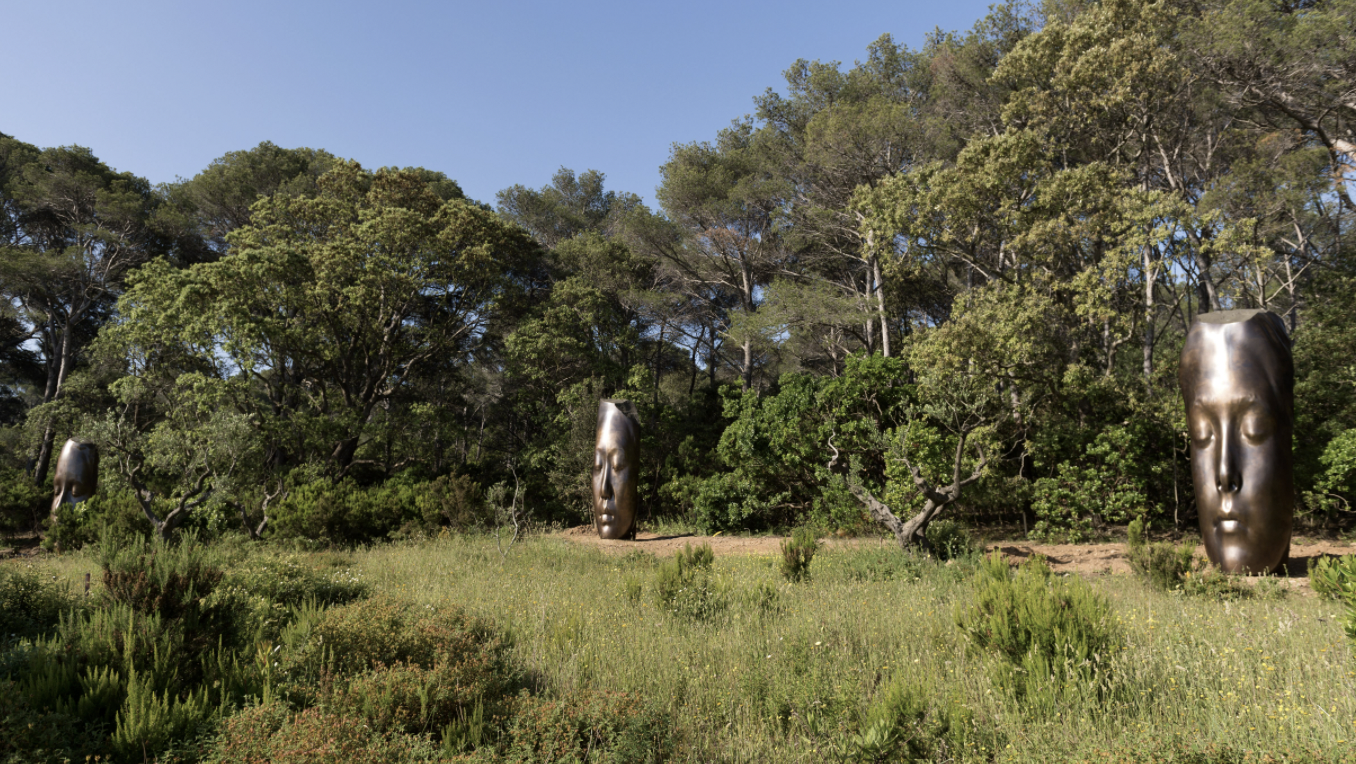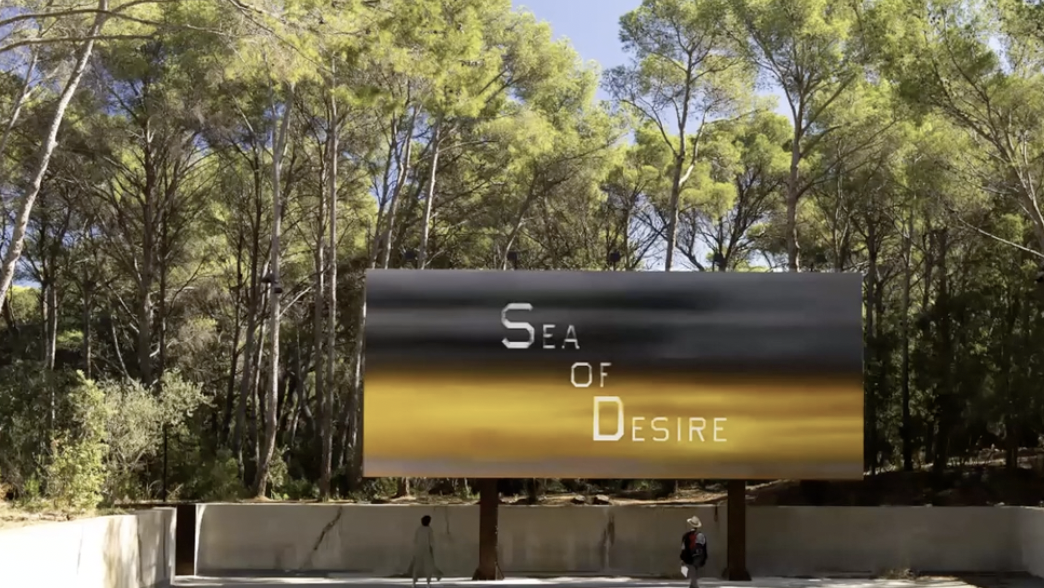 The Fondation Carmignac, opened in 2018 and sits amidst 15 acres of parkland, surrounded by the Mediterranean Sea.
One of my highlights is Jaume Plensa's The Three Alchemists, which is poetically integrated with the landscape. Another is Ed Ruscha's Sea of Desire, which explores the role of advertising in American consumer culture. Language and sign painting represent an ocean filled with aspirations, projected on a billboard scale.
"We're a bit unorthodox. For instance, if a staff member asks,
'What should I do if...' then we say, 'What would your mother suggest?' because nine times out of ten if you followed the advice your mother would give, you'd be all right."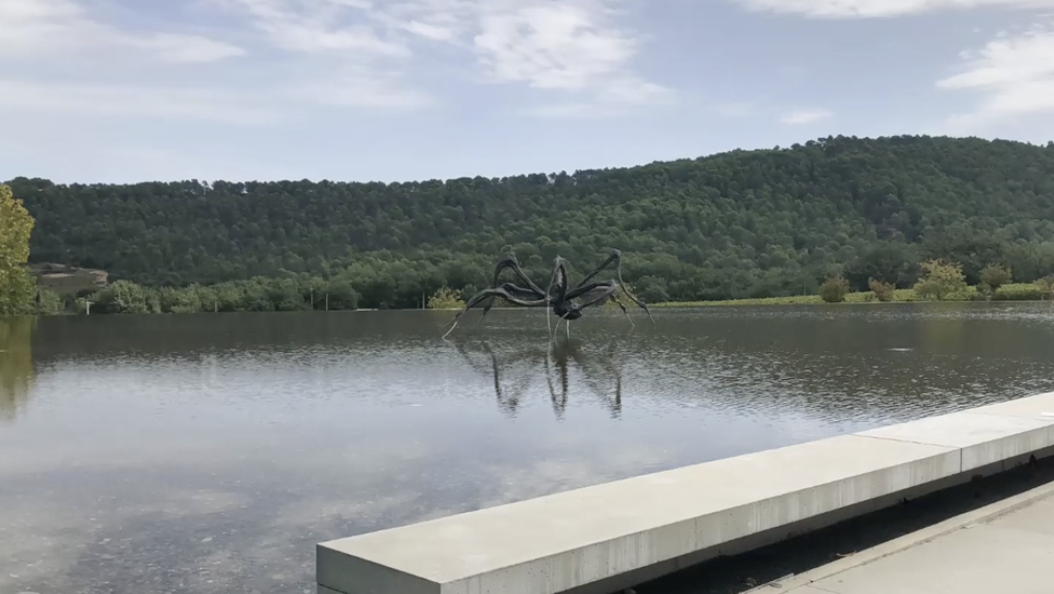 The chateau houses 500 acres of vineyard, and about 35 outdoor works that about 250,000 people visit every year. It also houses an indoor museum and a winery.
We finish with an iconic work by Louise Bourgeois, from the Spider series. Bourgeois' spider is an avatar for the mother and is a psychologically charged work about memory, family, but also protection. Astonishingly beautiful in the landscape, Bourgeois' piece invites us to contemplate the dialogue of art and nature, of human experience and emotion.