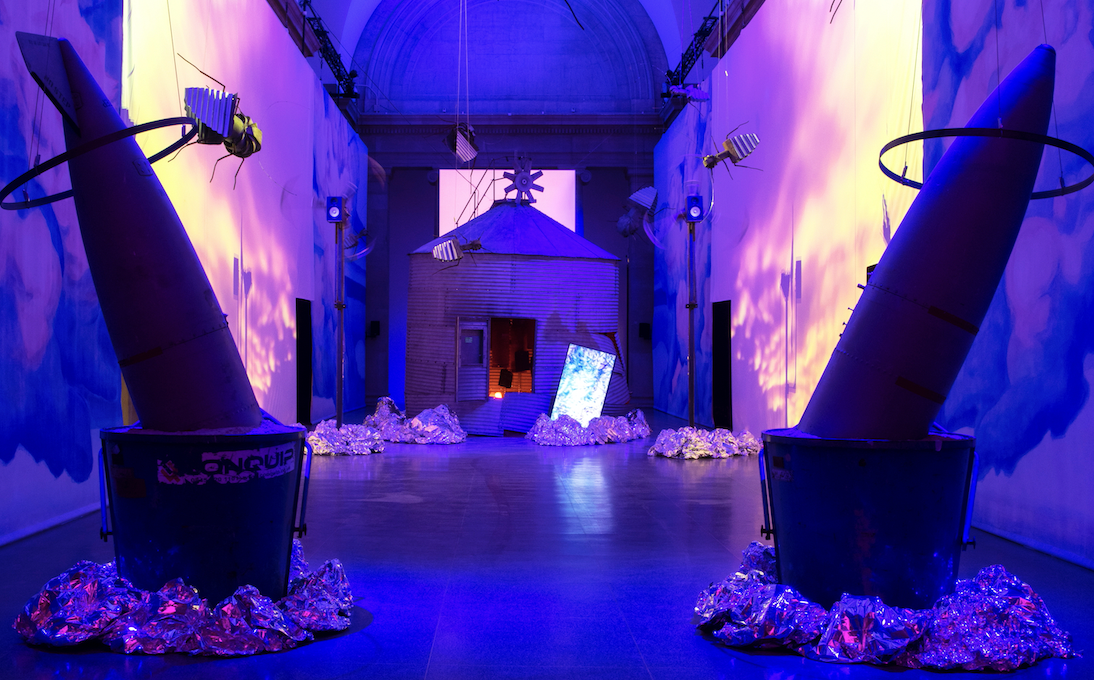 Join us on 15th December 2021 for an exclusive tour of Heather Philipson's studio! The artist will be giving insights into her work and process to a small group of visitors and get a sneak peek of some exciting new projects. Click here for more information.
"Art has always been looking to redefine or expand its body-shape.
Its modus is omnivorous. Its modus is interrogation."
Heather Phillipson works across video, sculpture, web projects, music, drawing and poetry. RUPTURE NO 1: blowtorching the bitten peach, her vast, audiovisual and sculptural commission for the Duveens Galleries at Tate Britain, runs until January 2022 and THE END, her sculpture for the Fourth Plinth, Trafalgar Square, is up until July 2022.

Other recent commissions include a residency at the digital art festival NEW NOW at Zollverein Unesco World Heritage site, Essen, Germany, in 2021, new audio-collages for Radio 3 and Art on the Underground in 2020, installations for the Shanghai Biennial 2021, Sharjah Biennial 14 and the Martin Gropius Bau, Berlin, both in 2019, and a major solo show at BALTIC Centre for Contemporary Art, Gateshead, in 2018.
Phillipson is also an award-winning poet and has published five volumes of poetry.
Her most recent collection,'Whip-hot & Grippy', was published by Bloodaxe Books in 2019. She received the Film London Jarman Award in 2016 and was awarded the European Film Festival selection at the 47th International Film Festival Rotterdam in 2018.