MARGUERITE HUMEAU
Leeuwin: Site-specific Commission
MARGUERITE HUMEAU, Leeuwin, 2022.
Co-commission with Art Makers, Australia, 2022.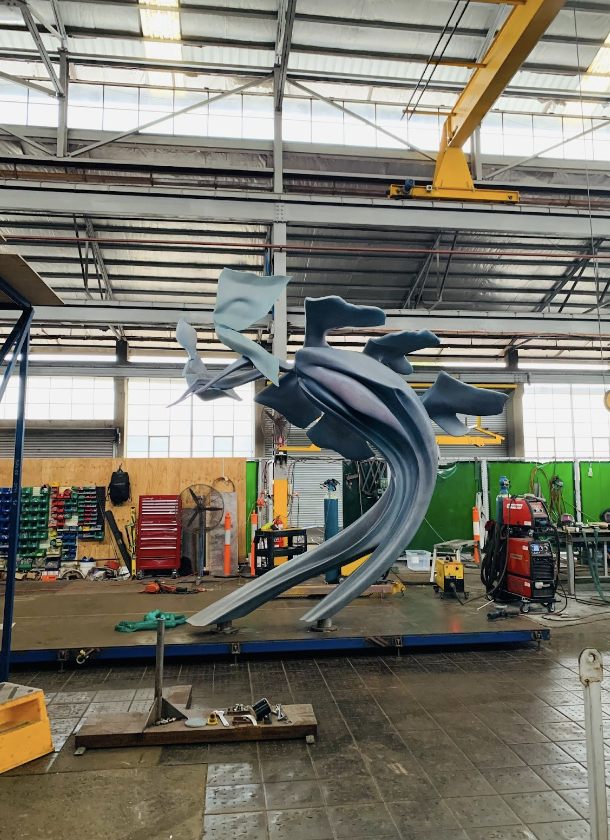 Anais Lellouche partnered with Art Makers to commission a monumental sculpture by Marguerite Humeau "Leeuwin" 2022. The artwork is named after the Leeuwin Current, a warm ocean current which flows southwards near the western coast of Australia.

For Marguerite Humeau currents are some of the most powerful forces in the world today, they connect to the micro/macro, currents within us and within the world, they connect the whole Earth together, they relate to weather and ecosystems, they connect to climate change, and to movement, of liquid, and humans, and what that means in terms of destruction or activation. 
Ranging from prehistory to imagined future worlds, Marguerite Humeau spans great distances in space and time in her pursuit of the mysteries of human existence. She breathes life into lost things, whether they be lifeforms that have become extinct or ideas that have disappeared from our mental landscapes. Filling gaps in knowledge with speculation and imagined scenarios, her aim is to create new mythologies for our contemporary era.

Read more about Leeuwin and Marguerite Humeau's inspiration for the project in this interview:
In Discussion with Marguerite Humeau, Leeuwin: Breaking the Symmetry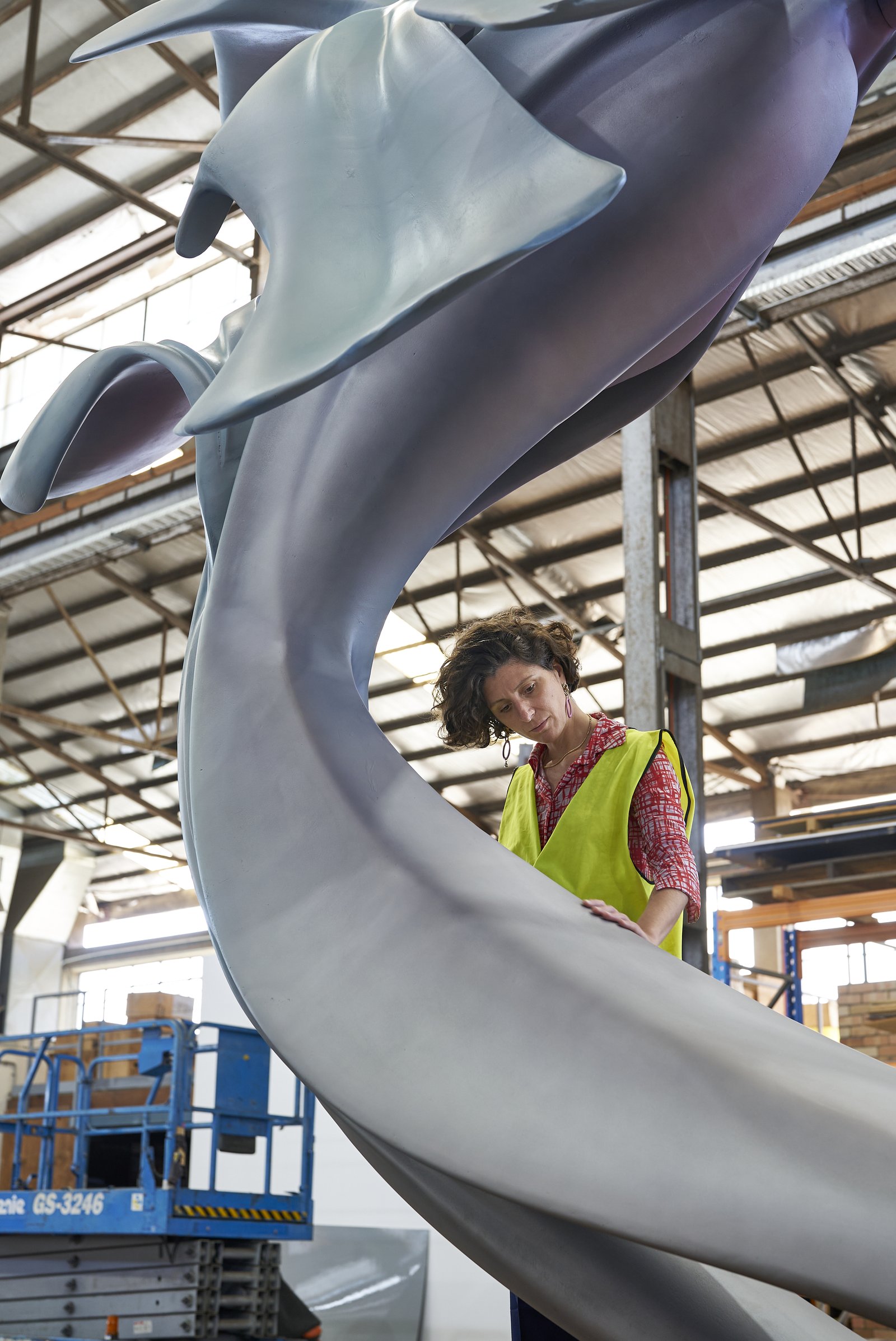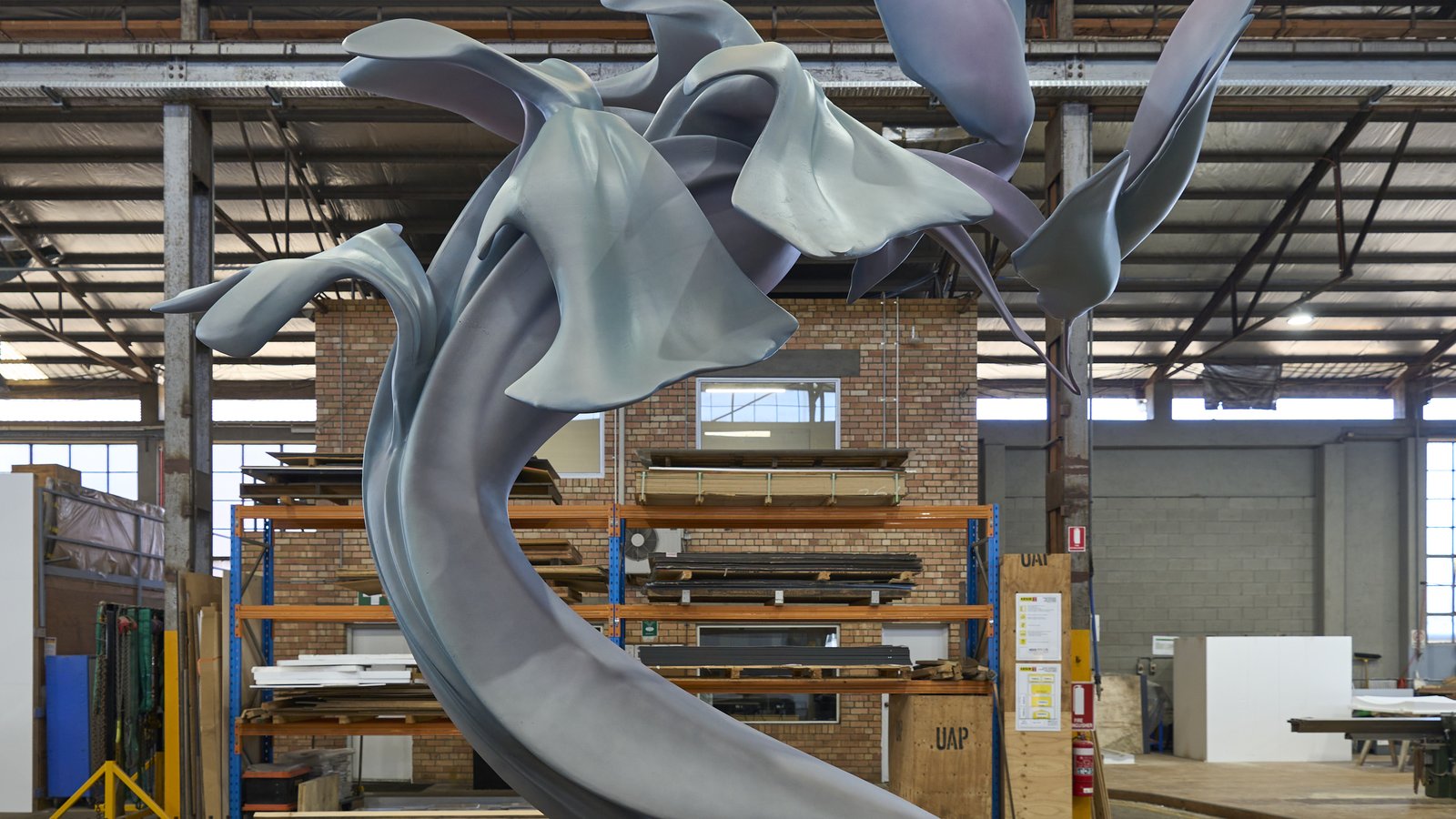 "As a sculptor, it's very important and interesting for me to see how natural forms, leaves, shells and animals emerge and to draw from real life."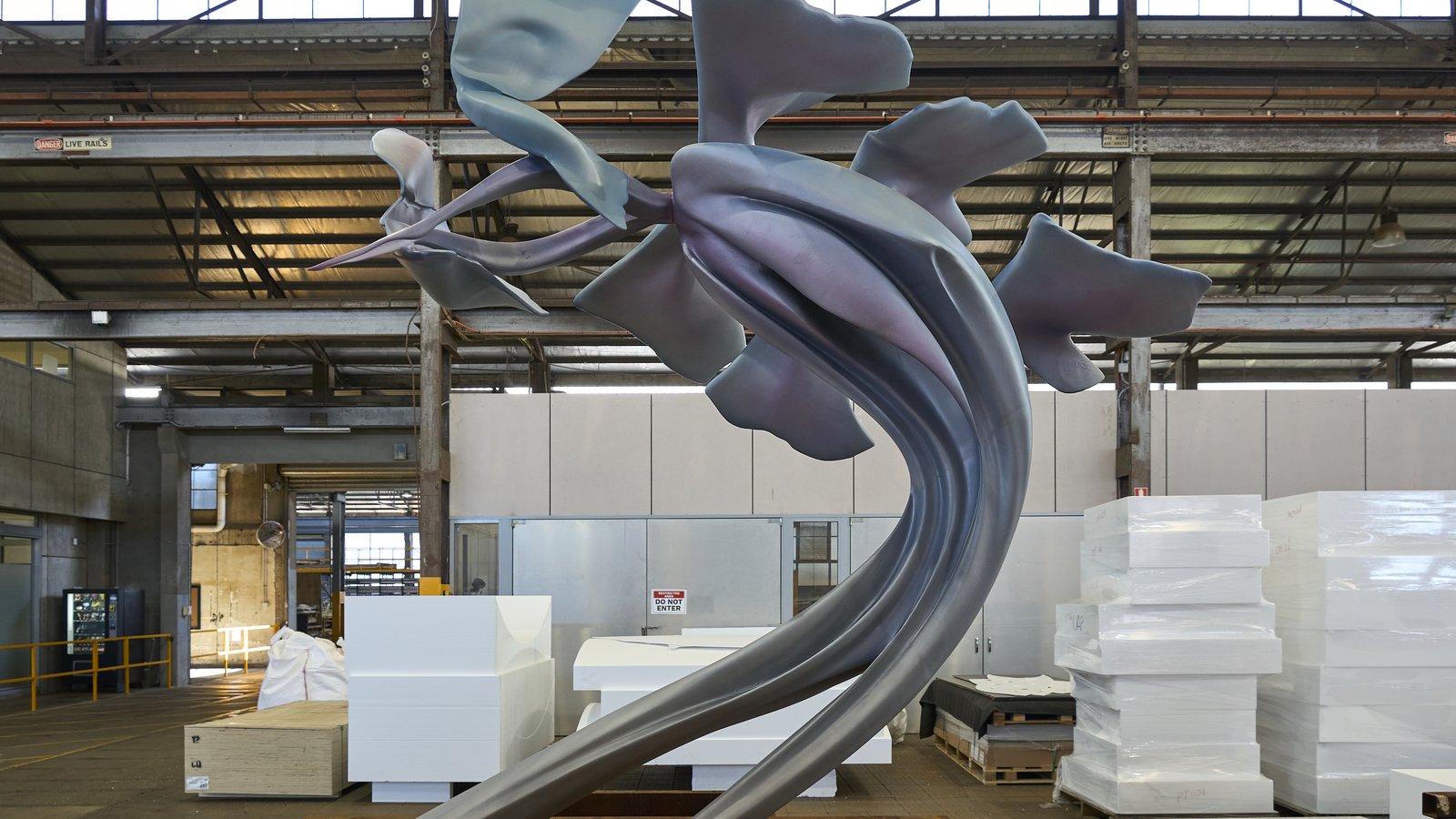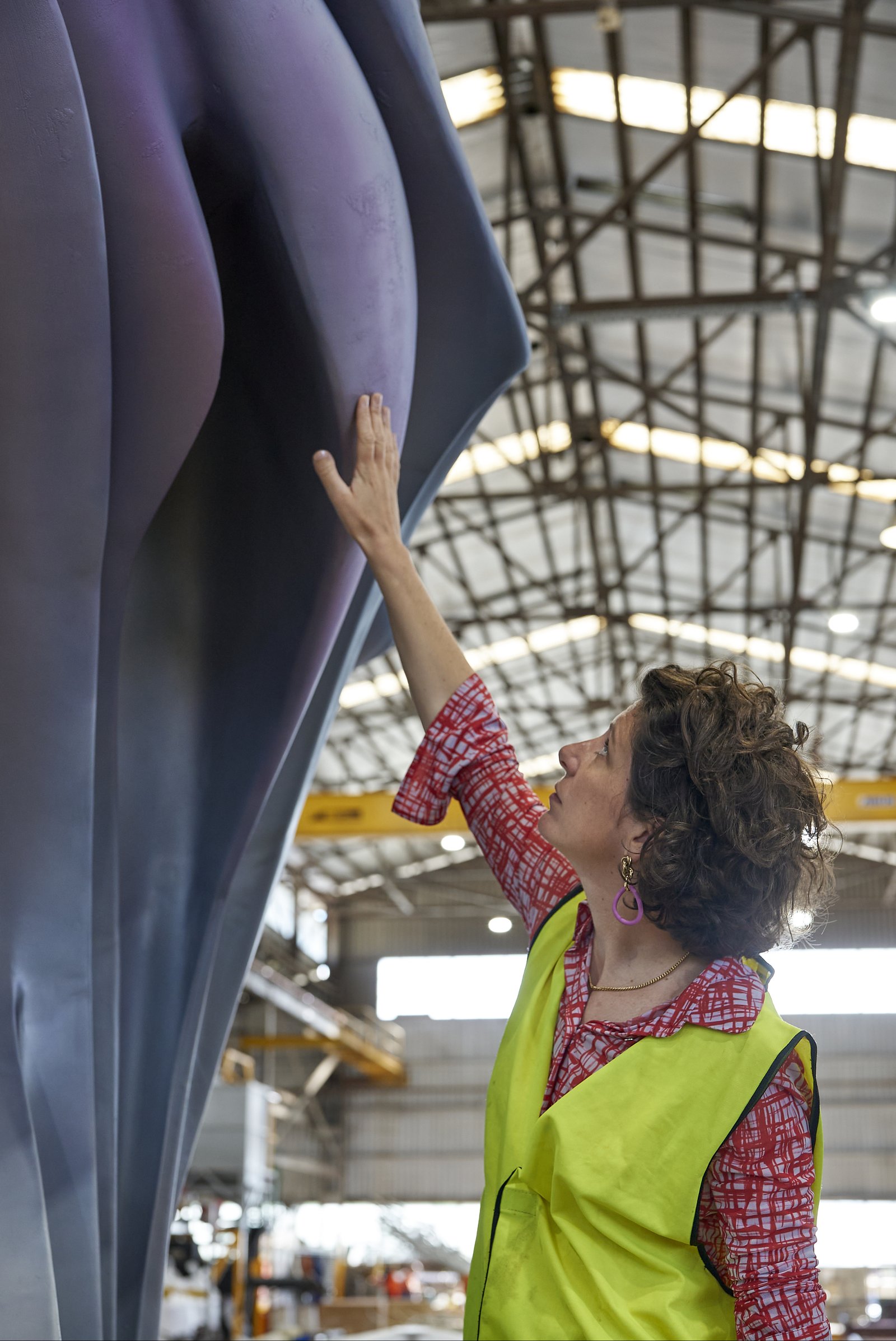 Marguerite Humeau (b. 1986, Cholet, France) lives and works in London.

She received her MA from the Royal College of Art, London, in 2011. Solo exhibitions of her work have been held at New Museum, New York; Tate Britain, London; Haus Konstruktiv, Zürich; Schinkel Pavillon, Berlin; Nottingham Contemporary; Palais de Tokyo, Paris; Kunstverein in Hamburg; Museion, Bolzano; and C L E A R I N G, New York/ Brussels. Her work has been featured in numerous group exhibitions, including the High Line, New York; Château de Versailles; Kunsthal Charlottenborg, Copenhagen; Centre Pompidou, Paris; MAMVP, Paris; Serpentine Galleries, London; Istanbul Biennial; Kunsthalle Basel; Victoria and Albert Museum, Sculpture Gallery, London; and FRAC Midi- Pyrénées,Toulouse. Marguerite Humeau's work is part of the collections of MoMA, New York; Centre Pompidou, Paris; Tate Britain, London; Aishti Foundation, Beirut; Zabludowicz Collection, London; Modern Forms, London. Humeau is currently represented by White Cube and CLEARING Gallery.
Marguerite Humeau's work stages the crossing of great distances in time and space, transitions between animal and mineral, and encounters between personal desires and natural forces. The work explores the possibility of communication between worlds and the means by which knowledge is generated in the absence of evidence or through the impossibility of reaching the object of investigation.

Marguerite Humeau weaves factual events into speculative narratives, therefore enabling unknown, invisible, or extinct forms of life to erupt in grandiose splendour. Combining prehistory, occult biology and science fiction in a disconcerting spectacle – the works resuscitate the past, conflate subterranean and subcutaneous, all the while updating the quest genre for the information age.