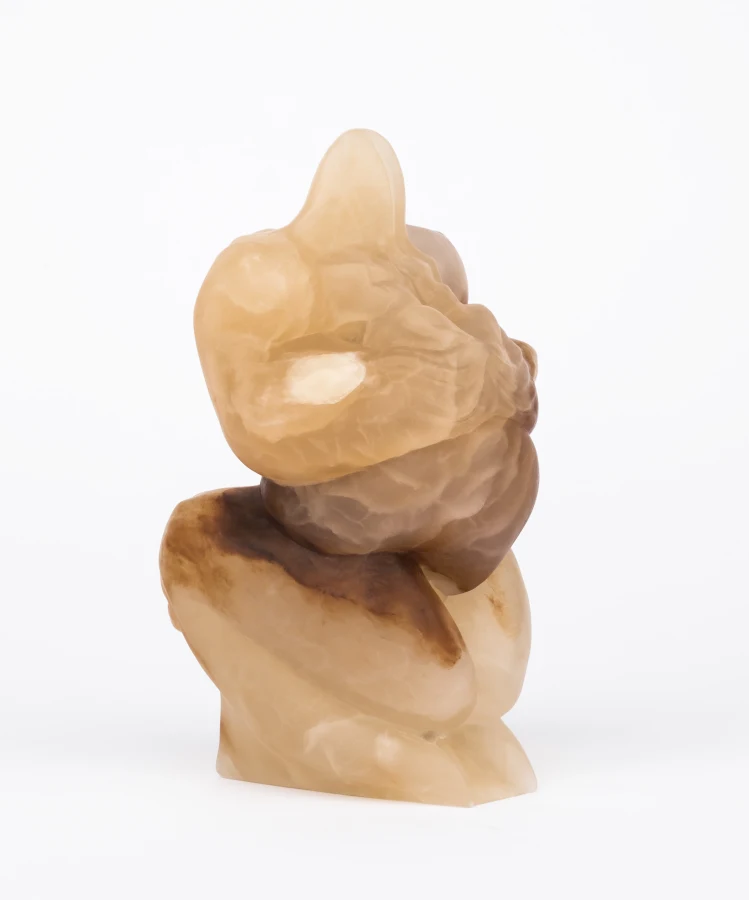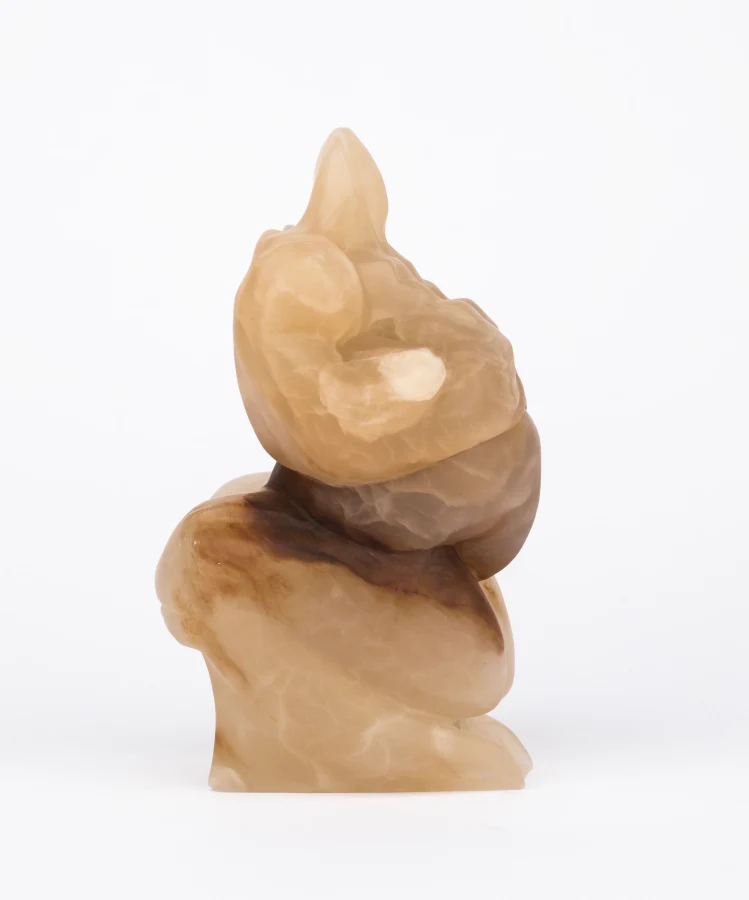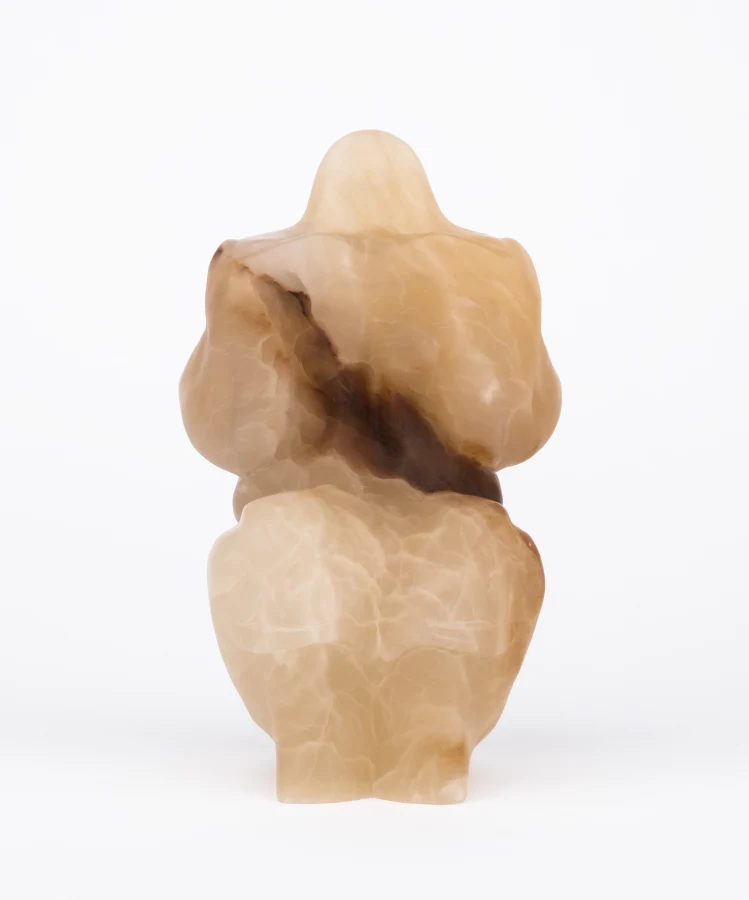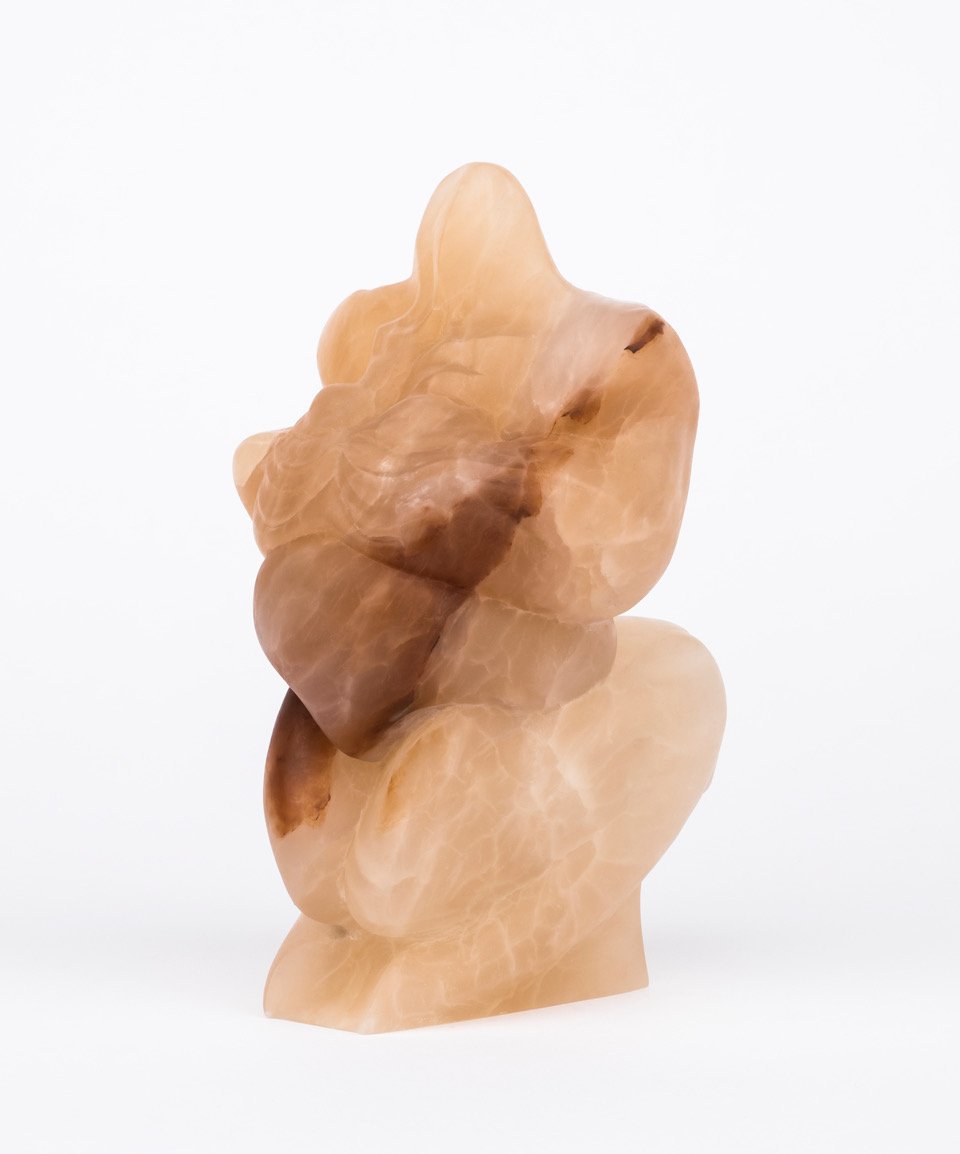 "Painting landscapes is creating cosmic events. The actual space of painting is the space of memory"
Etel Adnan (b. 1925, Lebanon) is a writer, painter and designer who currently lives and works between California and Paris. She studied Philosophy in Paris at the Sorbonne in addition to attending U.C. Berkeley and Harvard.

Adnan worked as a newspaper editor in Beirut and in the late 1970s, published her novel Sitt Marie-Rose. Her work has since been translated into over 10 languages. Adnan's painting technique often involves using a palette knife to apply paint onto canvas and swiping it across the surface.

Adnan has also won many awards such as: The Frances-Payes Award for Sitt Marie-Rose (1977); The Arab American Book Award for Master of the Eclipse (2010); California Book Award for Poetry (2013); Lambda Literary Award (2013); the Chevalier des Artes et des Lettres (2014); the Griffin Poetry Prize (2020) and the RAWI Lifetime Achievement Award from the Radius of Arab-American Writers.

Adnan's work can be found in the private collections of The Royal Jordanian Museum (Jordan); Tunis Museum of Modern Art (Tunisia); Moderna Museet (Stockholm); Sursock Museum (Beirut); Institut du Monde Arabe (Paris); The British Museum (London), and The National Museum for Women in the Arts (Washington DC).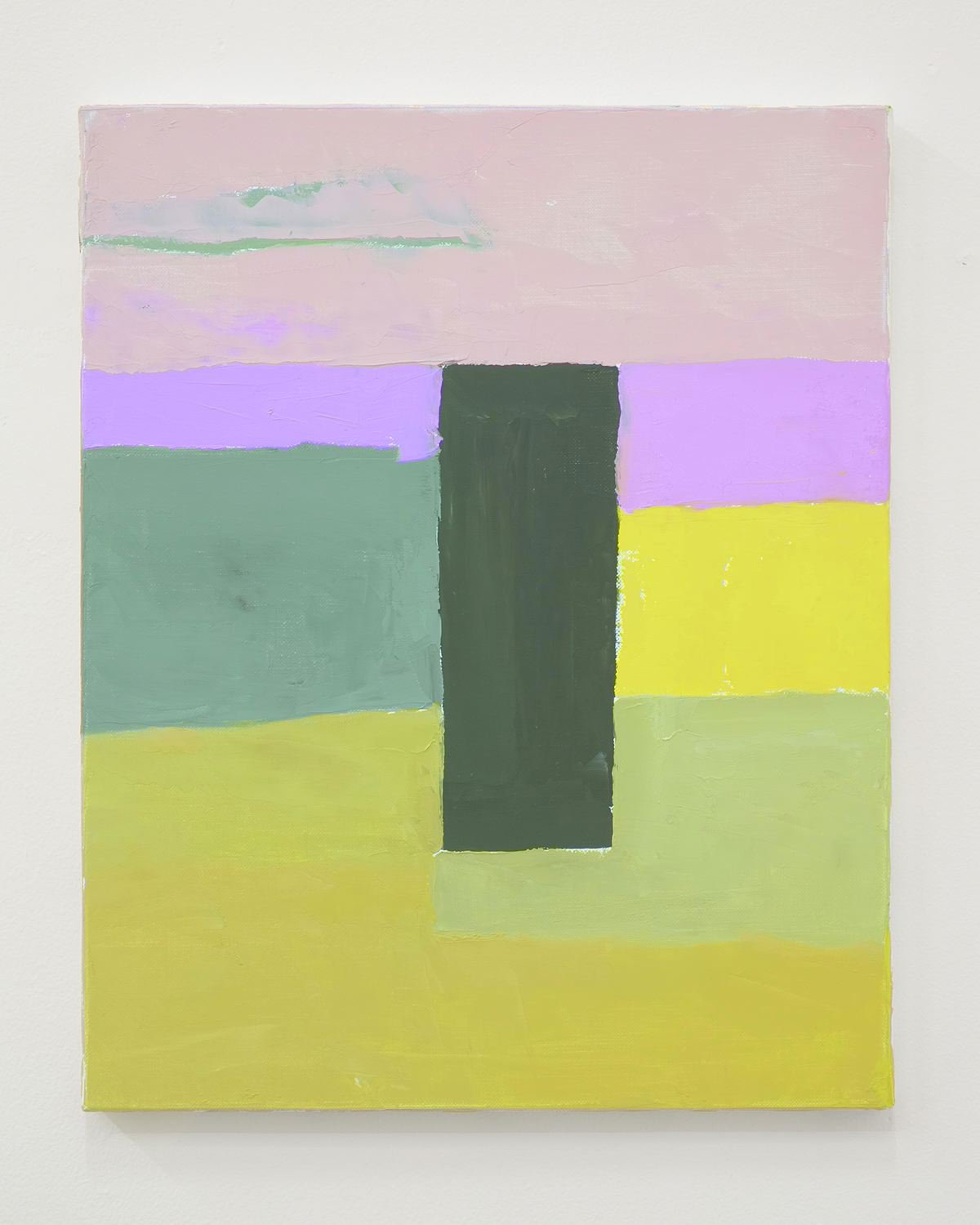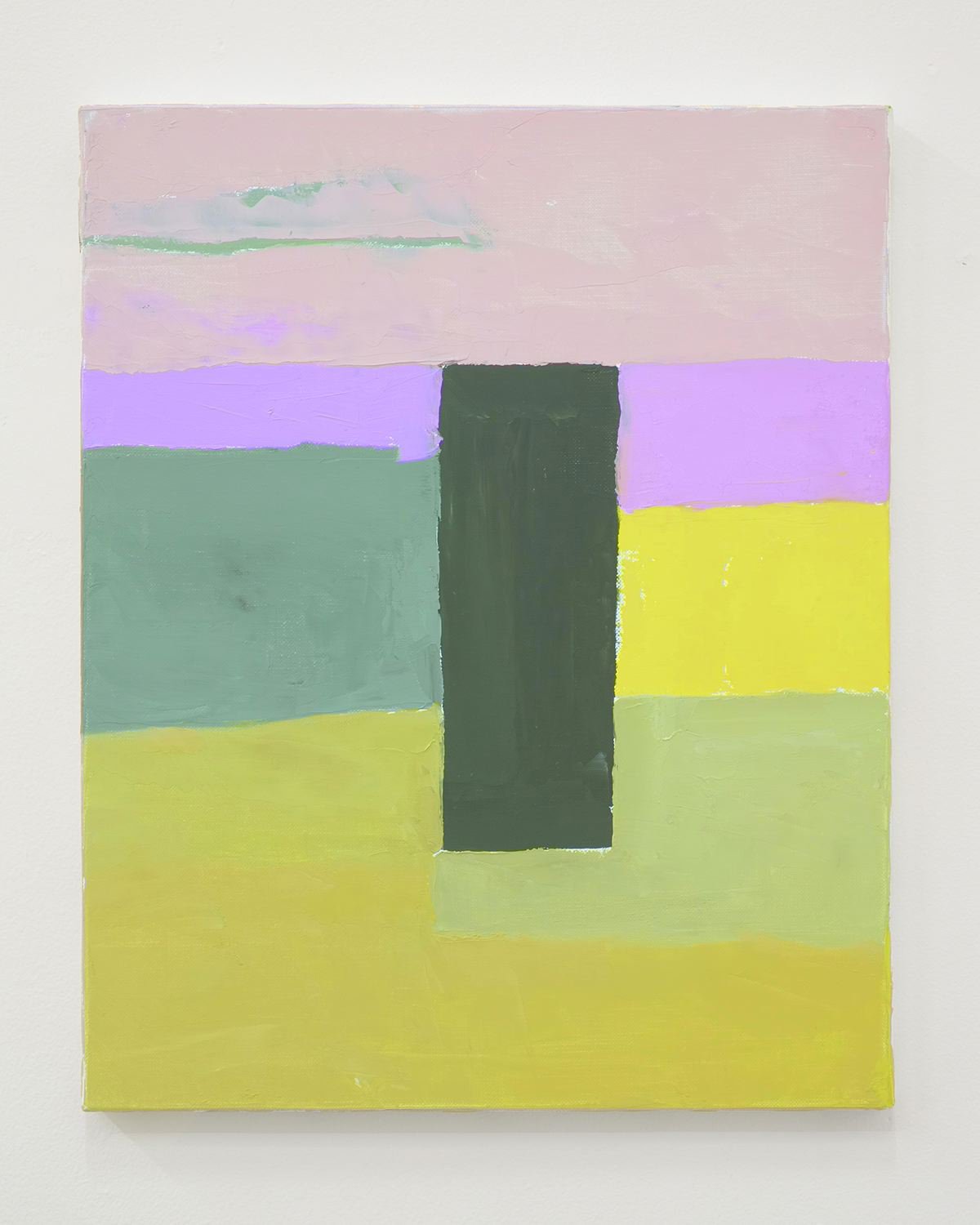 "I always think about my projects, or the process of making them, as time machines somehow, and maybe space machines as well.

It's about creating transitions between things that happened deep in the past, into the present and far in the future."
Marguerite Humeau (b. Cholet, France) currently lives and works in the UK. She received her MA from the Royal College of Art, London, in 2011.

Her work focuses on the origins of humankind. It features a profound desire to express emotions and to understand how these emotions also transpire in other creatures, how these emotions are the constant thread that connects beings through time and space.
Solo exhibitions of her work have been held at Tate Britain, London, UK; New Museum, New York, US; Haus Konstruktiv, Zürich, CH; Schinkel Pavillon, Berlin, DE; Nottingham Contemporary, UK; Palais de Tokyo, Paris, FR; Museion in Bolzano, IT; at the Kunstverein in Hamburg, DE; and at C L E A R I N G New York, US and Brussels, BE. Her work has been featured in numerous group exhibitions, including the Serpentine Gallery, London, UK; Victoria and Albert Museum, Sculpture Gallery, London, UK; Hayward Gallery, London, UK; the High Line, New York, US; Château de Versailles, FR; Kunsthal Charlottenborg, Copenhagen, DK; and FRAC Midi-Pyrénées, Toulouse, FR.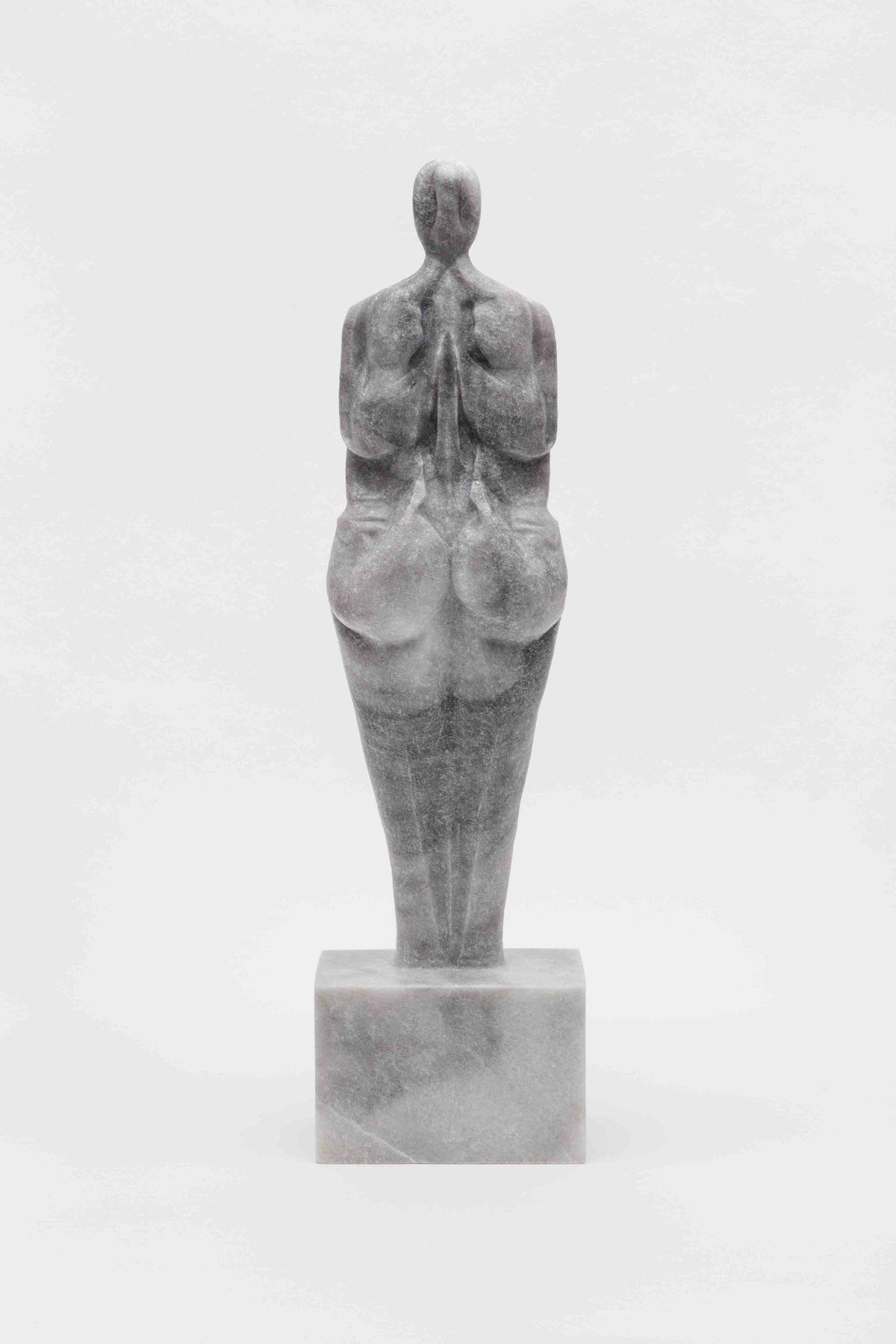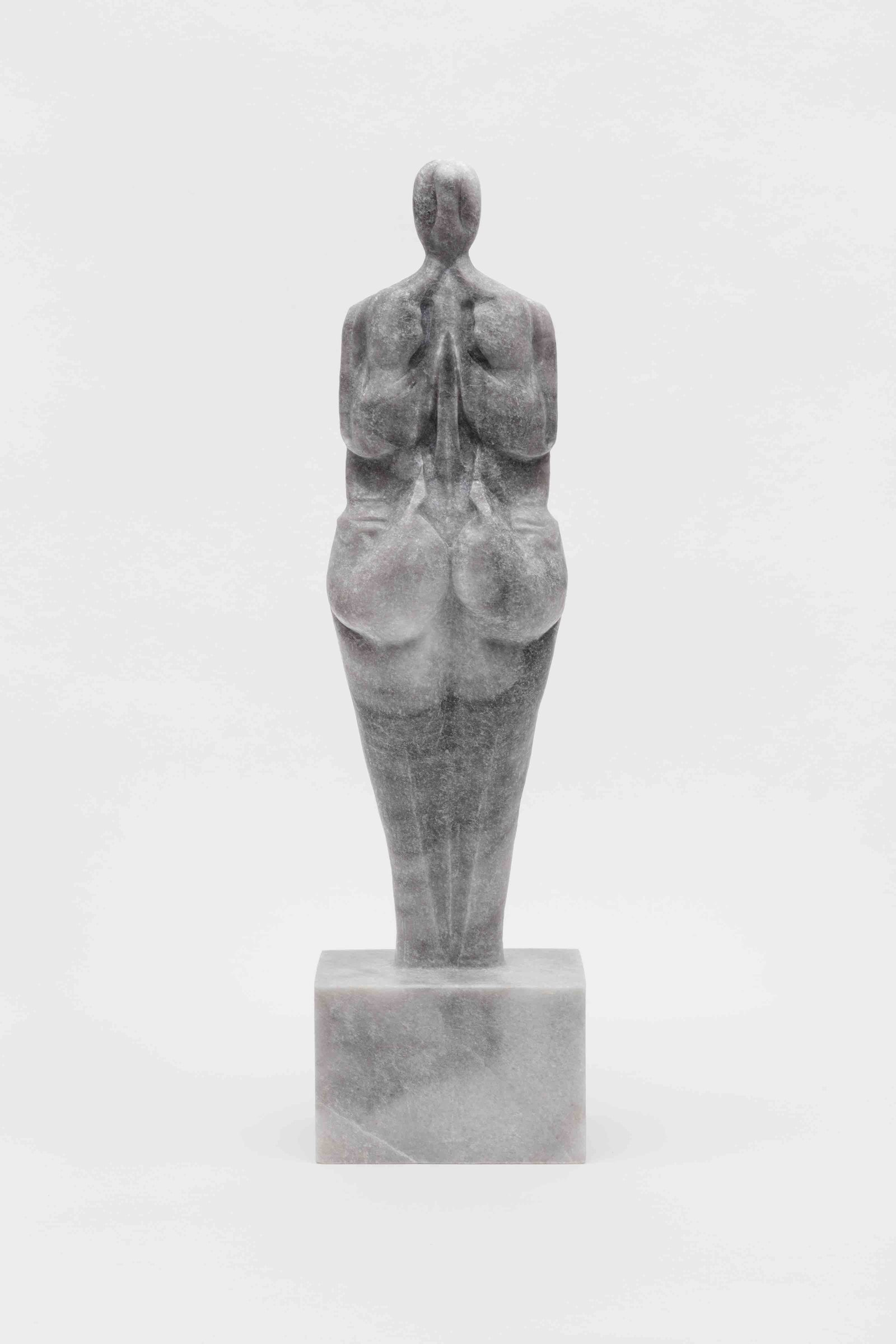 "You don't know what you're doing sometimes.
You just begin."
Joan Jonas (b. 1936, New York City), one of America's most prolific contemporary artists, obtained her BA in Art History from Mount Holyoke College, Massachusetts in 1958. She went on to study Sculpture and Drawing at the School of the Museum of Fine arts in Boston as well as Sculpture in Columbia University in 1965.
Although her career began with sculpture, Jonas was an influential in the establishment of video performance art as an artistic medium.

Since 1998 she worked as a professor of Visual Arts at the Massachusetts Institute of Technology. She is currently a Professor Emerita in Art, Culture and Technology at MIT's School of Architecture and Planning.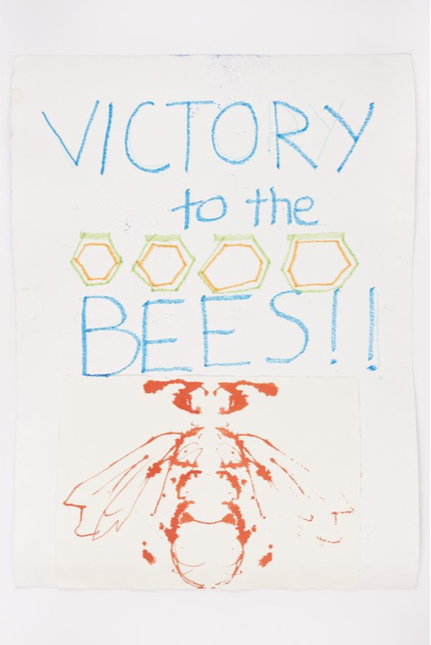 "Dreams are future-telling, letting me know what to do next or what's happening in the spirit of the world that I should be aware of."
Portia Zvavahera (b. 1985, Harare) currently lives in and works in Harare, Zimbabwe. She studied at the BAT Visual Arts Studio and after obtained a Diploma in Visual Arts from Harare Polytechnic in 2006.
A talented colourist, Zvavahera presents dreamscapes in her works that focus on premonitions of futures and unresolved pasts.
Her works have been shown at: Stevenson (Cape Town and Johannesburg); Marc Foxx Gallery (Los Angeles); Upper Room at David Zwirner (London); The Institute of Contemporary Art Indian Ocean (Mauritius); De 11 Lijnen (Belgium) and The National Gallery of Zimbabwe (Zimbabwe). Zvhavahera represented Zimbabwe at the 55th Venice Biennale as part of the exhibition Dudziro: Interrogating the Visions of Religious Beliefs at the Zimbabwean Pavilion in 2013.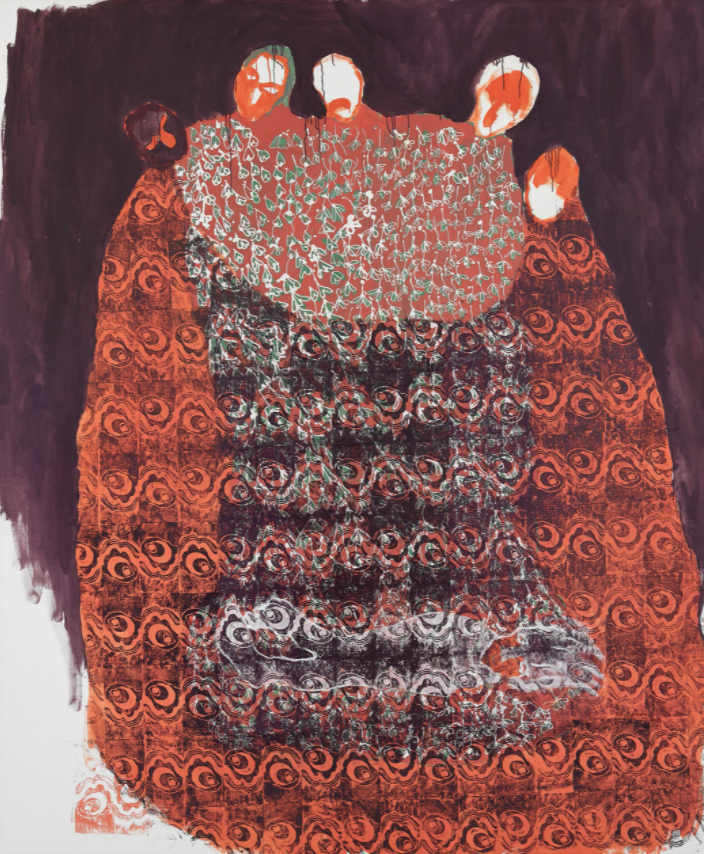 "I create out of emotion. Everyone has a universe inside of them and I think it is our goal to connect our inner universe with the outside universe. I create to understand my emotions and myself and to connect with others."
Chiharu Shiota (b. 1972, Osaka), currently lives in Berlin. She studied at the Kyoto Seika University in Kyoto and became a visiting professor at the University from 2010-2013. Shiota has also lectured at the California College of the Arts.
Shiota's work focuses on issues of life, death and human relationships. Her motifs often include using straight lines and thread to explore the forging of connections between the characters she creates on paper.
Shiota has won many awards for her artworks including the Kyoto Prefecture Aketono Award (2019), The Audience Choice, at the First Kyiv International Biennale of Contemporary Art, Ukraine (2012), and the Philip Morris K.K Art Award, New York (2002).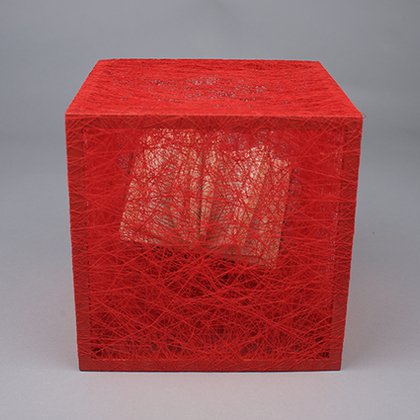 "We all have masks and behind someone's mask is a torrent of emotions and thoughts."
Gillian Wearing CBE (b. 1963, Birmingham) studied at the Chelsea School of Art and obtained a Bachelor's degree in Art and Design. In 1990, she obtained a BFA from Goldsmiths, University of London.

Wearing's piece 60 Minutes Silence, 2006, at first appears to be a backlit photograph of British police officers, but then appears to become a video with the revelation of slight movements. This piece won her the Turner Prize in 1997. In 2007, Wearing was elected as a lifetime member of the Royal Academy of Arts in London.

Wearing has also been awarded an Honorary Doctorate from Birmingham City University.