Art patron, collector and entrepreneur Rachel Verghis is the founder of art technology company, goo.ey and VerghisArt. She opens the doors to her London home graced with incredible artworks. We'll discuss how she built her collection of contemporary Australian and international art, as well as her philanthropic support to artists through her board role with the Biennale of Sydney. Hosted by Anaïs Lellouche, our International Curatorial Associate based in London.

Rachel Verghis provides insights on what drew her to collecting, the artists she has supported over many years, and the intersections between business and art - among many other topics.
TeamLab are a team of over 500 engineers, artists and scientists that come to transform this digital endless space. CONTINUOUS LIFE AND DEATH AT THE NOW OF ETERNITY II is not a loop, but instead are 12 channels that are synced together, and functions as an ever-changing, endless algorithm. No scene that this work depicts is ever the same, the viewer can observe the changing of seasons every hour, every day. The piece syncs with the cycles of seasons and time in Japan, one may see sunflowers when they would be in season in Japan.
"With light as our paint, anything can become our canvas."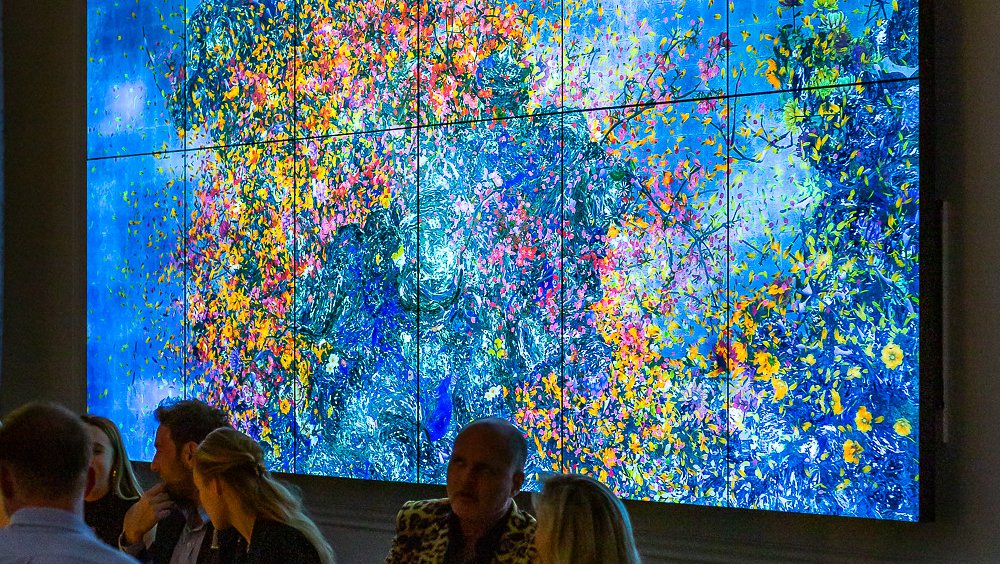 Rachel Verghis discovered Blue Sky Thinking displayed on the floor of the Frieze Art Fair in 2019. While the artist had originally insistant that the work must be displayed on the floor, Verghis ultimately convinced Goddard to let her install it on her living room walls. He agreed, on the condition that it could never be installed on another wall. Verghis' unique display now shows six walls of birds that hold almost 900kg of solid lead birds. Goddard's piece is a powerful commentary on the growing climate change crisis and its affects on wildlife.
"In many ways, my artwork is there to change me and it's through making the artwork that I learn things about myself and the world.

It's an excuse and a vehicle and an alibi to meditate on the world."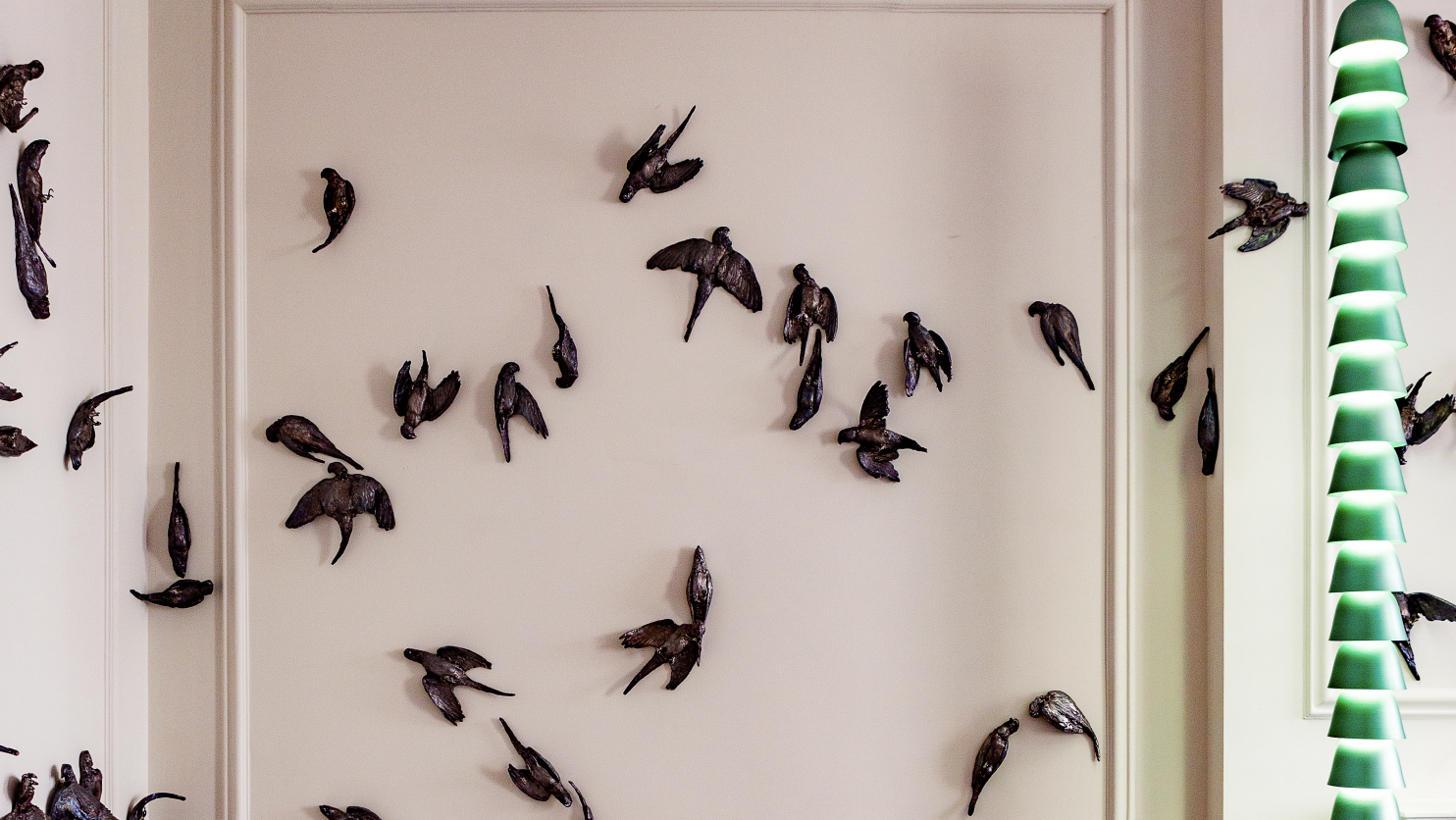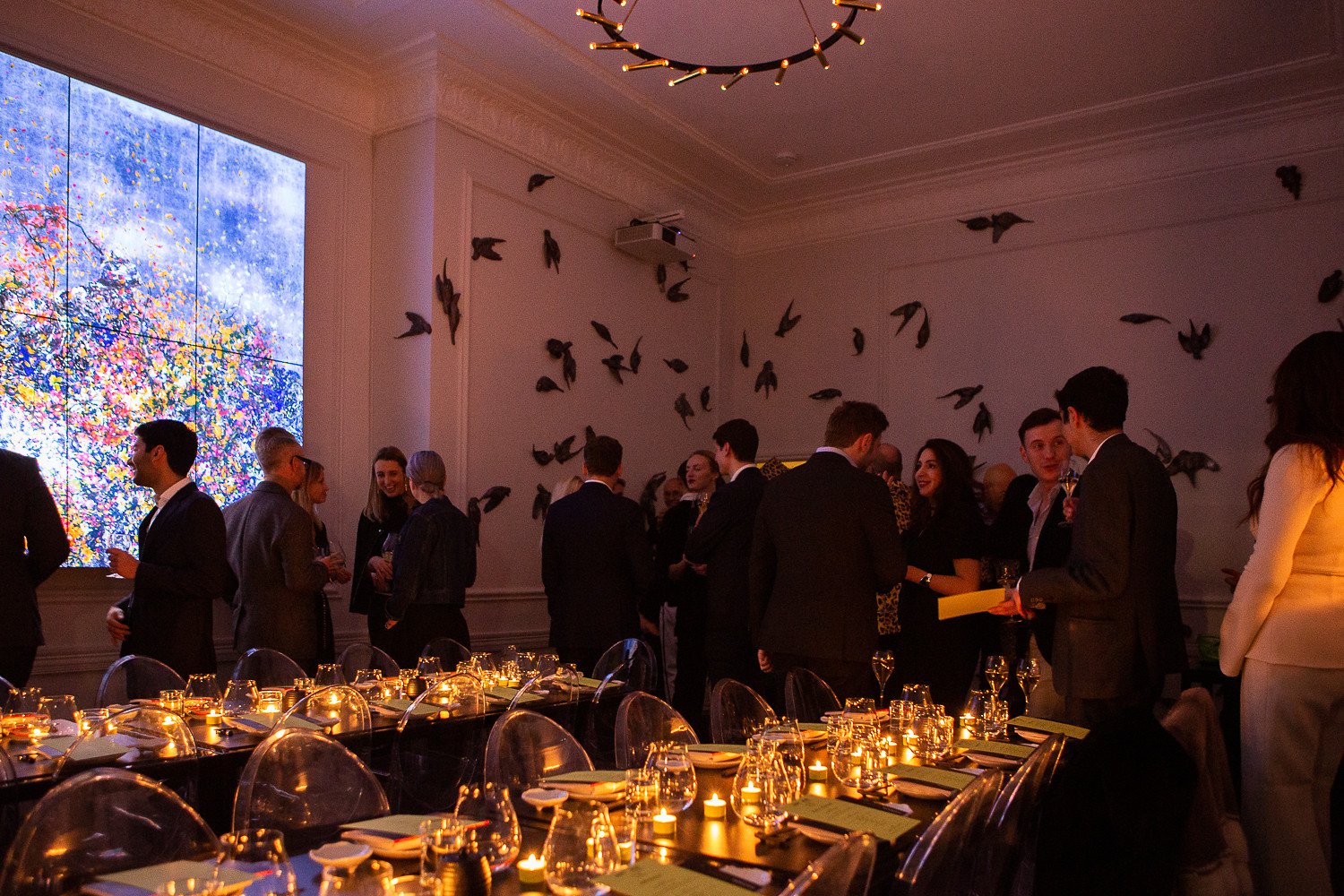 Art patron, collector and entrepreneur Rachel Verghis is the founder of art technology company, goo.ey and VerghisArt. She began her career as a banker, working in the industry for over 15 years. She founded VerghisArt in 2002, a platform focusing on artists from the Asia-Pacific region. Verghis is also a member of the Tate's Asia-Pacific Acquisitions Committee, the Australian Venice Biennale International Council and the Sherman Centre for Culture and Ideas, and is a patron of the Serpentine Gallery in London.

Anaïs Lellouche is Guest Work Agency's International Curatorial Associate based in London. She has curated exhibitions and led major commissions in Dubai, Melbourne, Paris and New York. She collaborates with collectors to build tailored, museum quality collections and is actively engaged with artists, developing opportunities for them through museum projects around the world. She has a passion for public art and sculpture parks.