Paulina Olowska Artist Talk during Paris +
In collaboration with The Cultivist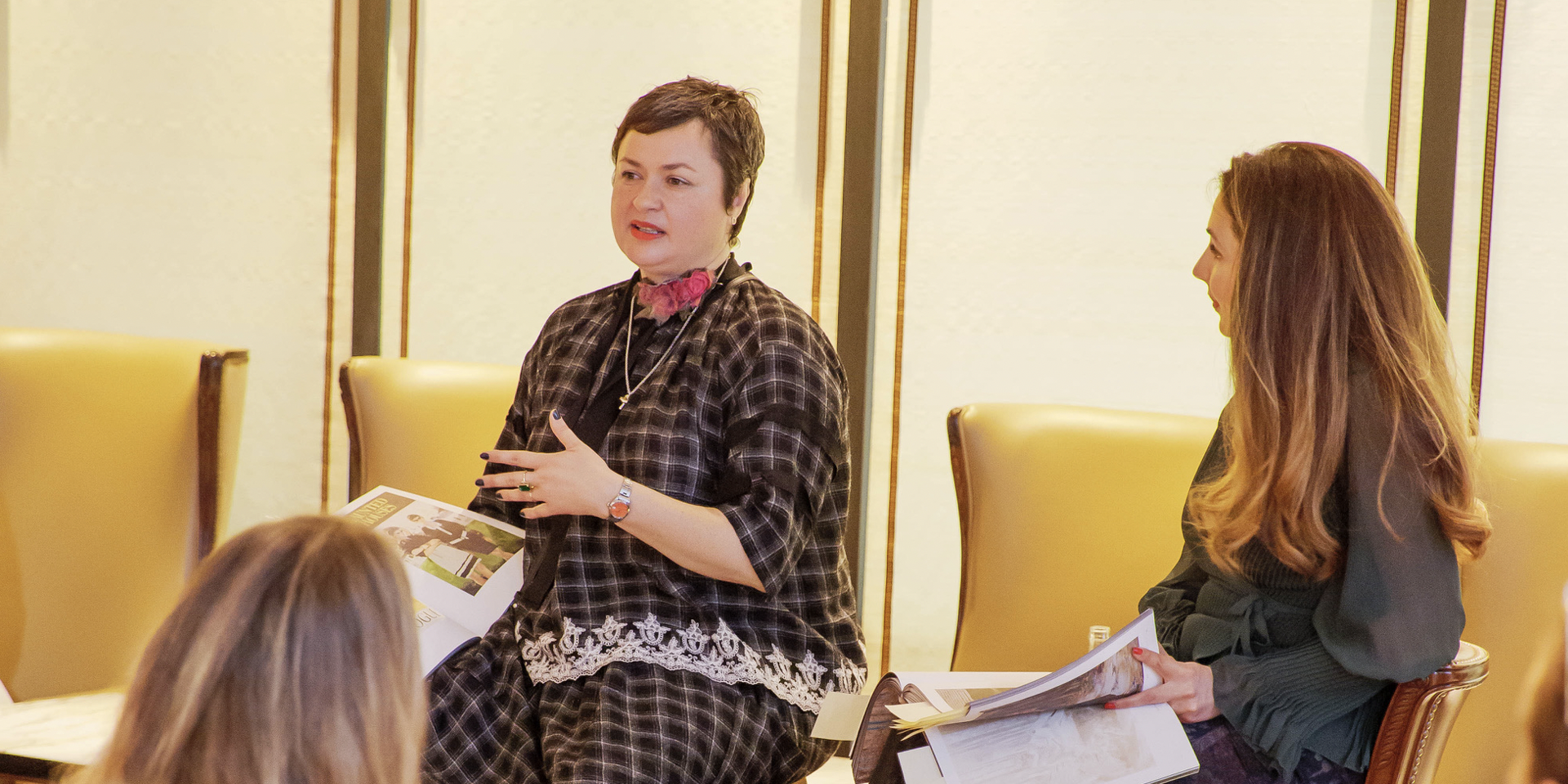 Paulina Olowska and Anaïs Lellouche
Courtesy The Cultivist
The Cultivist members with Paulina Olowska and Anais Lellouche
Courtesy The Cultivist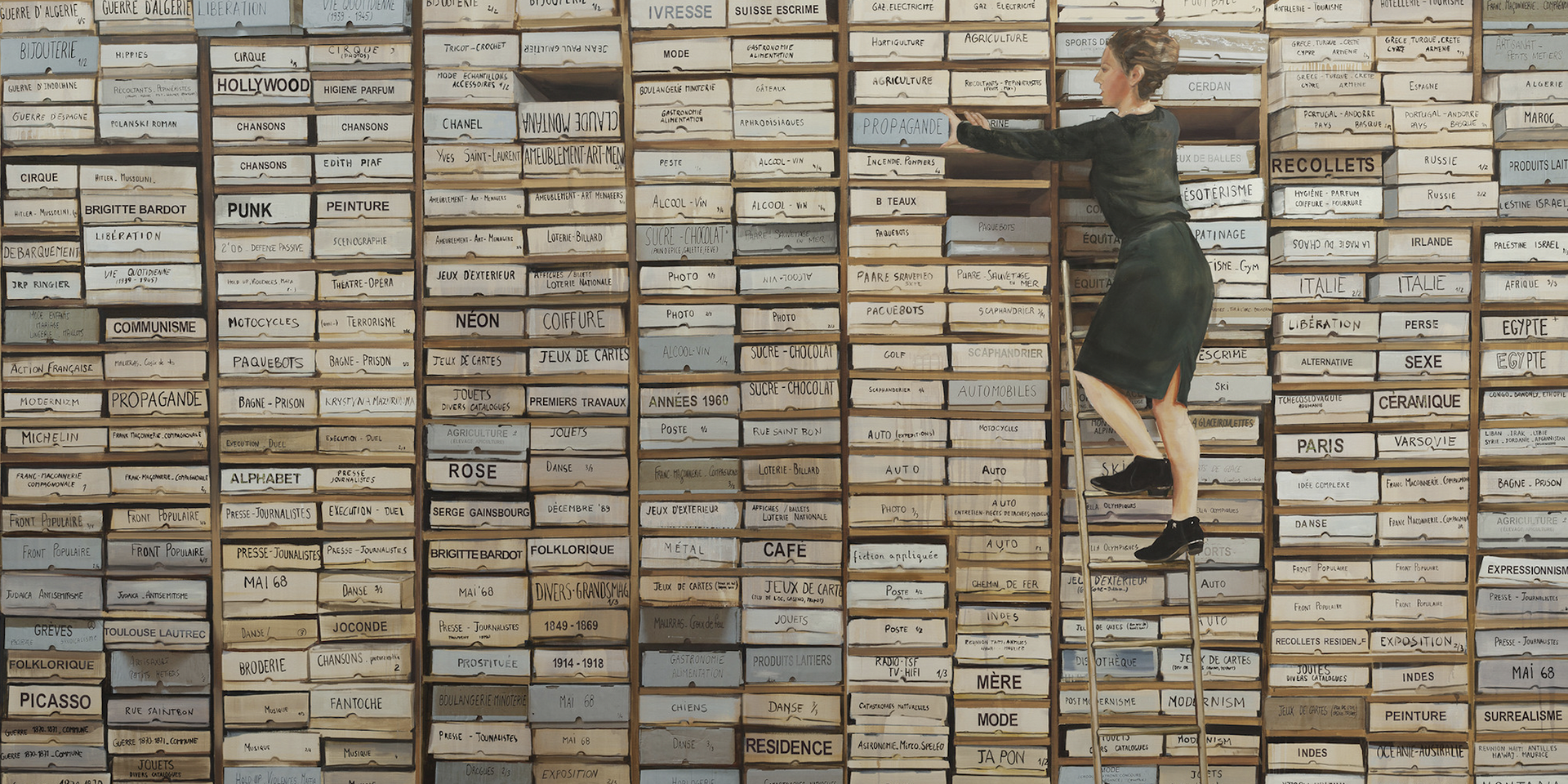 Paulina Olowska, A la Galcante, 2015
Oil on canvas with collage elements, three parts, 96 7/16 x 154 5/16" (245 x 392 cm)
© Paulina Olowska
Courtesy the artist, Christian Sveaas and Pace Gallery
"I am the female gaze. I plant it, care for it, flourish it, sprinkle it (with a watering can) every morning, and, just before midnight, I wish it goodnight."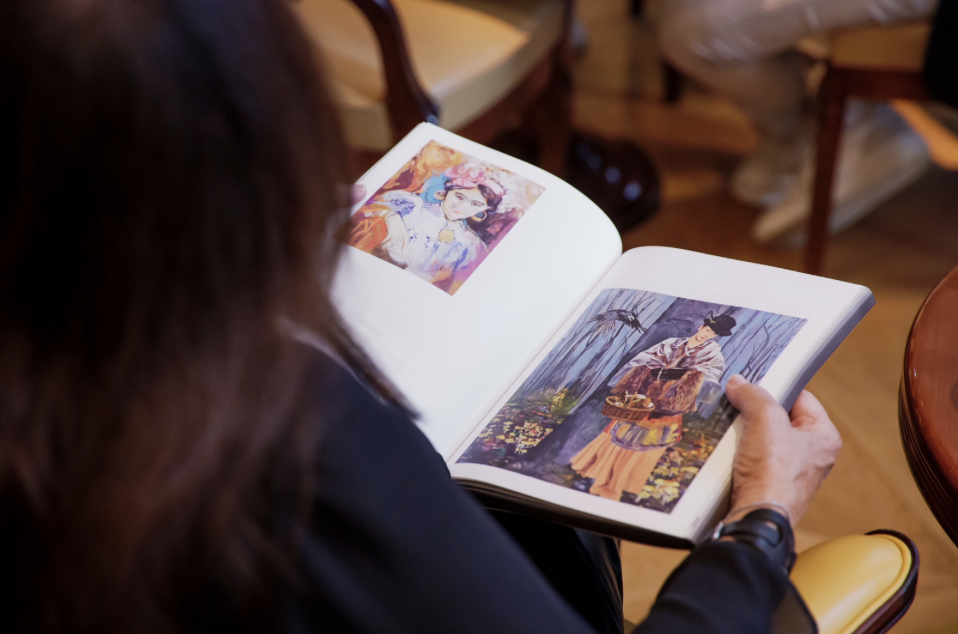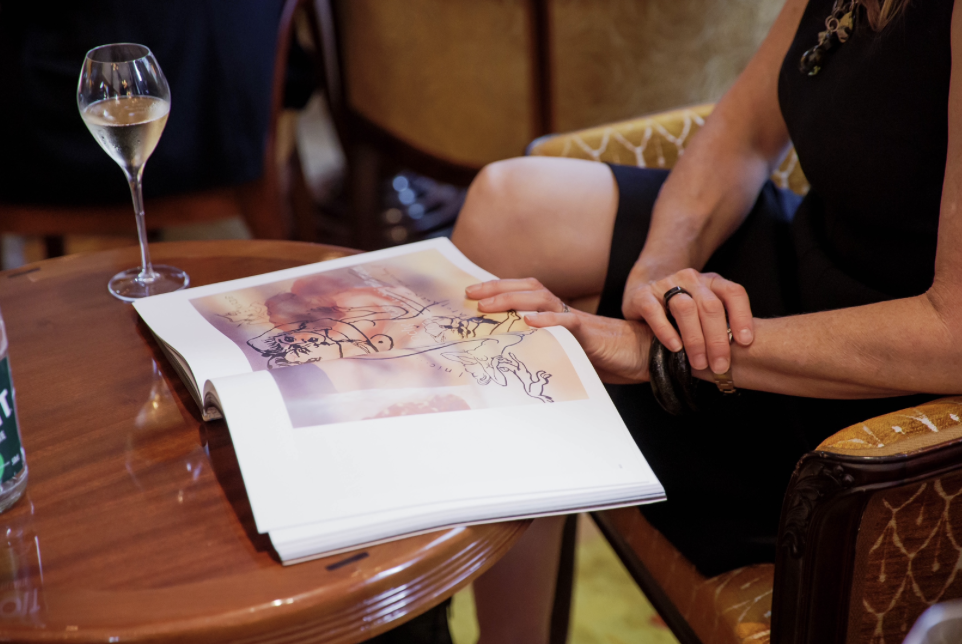 Paulina Olowska is widely acclaimed for her work that captures some the most critical feminist discussions of the contemporary moment. It was a great joy and honour to be in conversation with Olowska, in Paris during a special event we organised with The Cultivist during Paris +. We took a deep dive into Olowska's practice, exploring key themes and works published in Olowska's new monograph 'Her Hauntology", which coincided with her exhibition at Kistefos in Norway.
"Within Paulina Olowska's work, industry, leisure, and socialist symbolism occupy the same visual and cultural space. Her realist paintings, drawings, and collages borrow imagery from Eastern European and American popular culture creating a cross-cultural reference whilst engaging with the concepts of consumerism, feminism, and design. Olowska's work explores the female gaze and the concept Hauntology—a range of ideas referring to the recurrence of elements from the social or cultural past— set within a feminist context." Kistefos
Olowska's exploration of the natural world is one of the core themes within her practice. By combining familiar landscapes with mystical elements, Olowska proposes a symbiosis with nature. Some of her paintings revisits the art historical cannon from a female point of view, alluding to famous pieces in art history and inserting portraits of exceptional women as protagonists.

Fashion is also a key element of Olowska's work, as a way for the artist to explore passages of time and cultural conversations. It becomes a way for the artist to navigate the nostalgia of collaborative artistry, community and how tradition and folklore shifts in light of developing global society.
"Through my work, I try to address the things that we sometimes dismiss because the world is 'moving forwards'." 
Paulina Olowska (b. 1974, Gdansk, Poland) lives and works between Rabka Zdroj and Krakow, Poland. The art available to Olowska when she grew up was work from the academic, classic tradition of the Polish school of painting. It is these images, along with Eastern European and American popular culture which influence Olowska's artworks.
Olowska's paintings often depict themes of industry, leisure, consumerism, feminism, design and socialist symbolism. She often depicts female subjects within scenes framed by historical and personal memories, reflecting places that have an emotional connection to the artist.
Olowska obtained a BFA from the Institute of Chicago. Her work can be found in numerous public collections such as Art Collection Telekom, Bonn, Germany; Art Institute of Chicago, Illinois; Carnegie Museum of Art, Pittsburgh; Fondation Louis Vuitton, Paris; Fotomuseum Winterthur, Switzerland; Kistefos Museum, Christen Sveeas Collection, Norway; Museum of Modern Art, New York; Museum of Modern Art, Warsaw; Museum der Moderne, Salzburg; Muzeum Tatrzanskie, Zakopane, Poland; National Gallery of Victoria, Melbourne; Sammlung Boros, Berlin; San Francisco Museum of Modern Art; Serralves Foundation, Porto; Städtiches Museum Abteiberg, Mönchengladbach, Germany; Stedelijk Museum, Amsterdam and Tate Modern, London.