London Gallery Weekend 2021
The Cultivist with Anaïs Lellouche
London is a Garden of Eden for art lovers, offering a remarkable range of accessible galleries representing a diverse array of artists. London Gallery Weekend, a new initiative celebrating art galleries in the city, has over 130 leading contemporary art galleries taking part in the inaugural edition this year.

For this incredible weekend, Anaïs Lellouche shared her selection of some of the best spaces across London for the perfect day surrounded by art.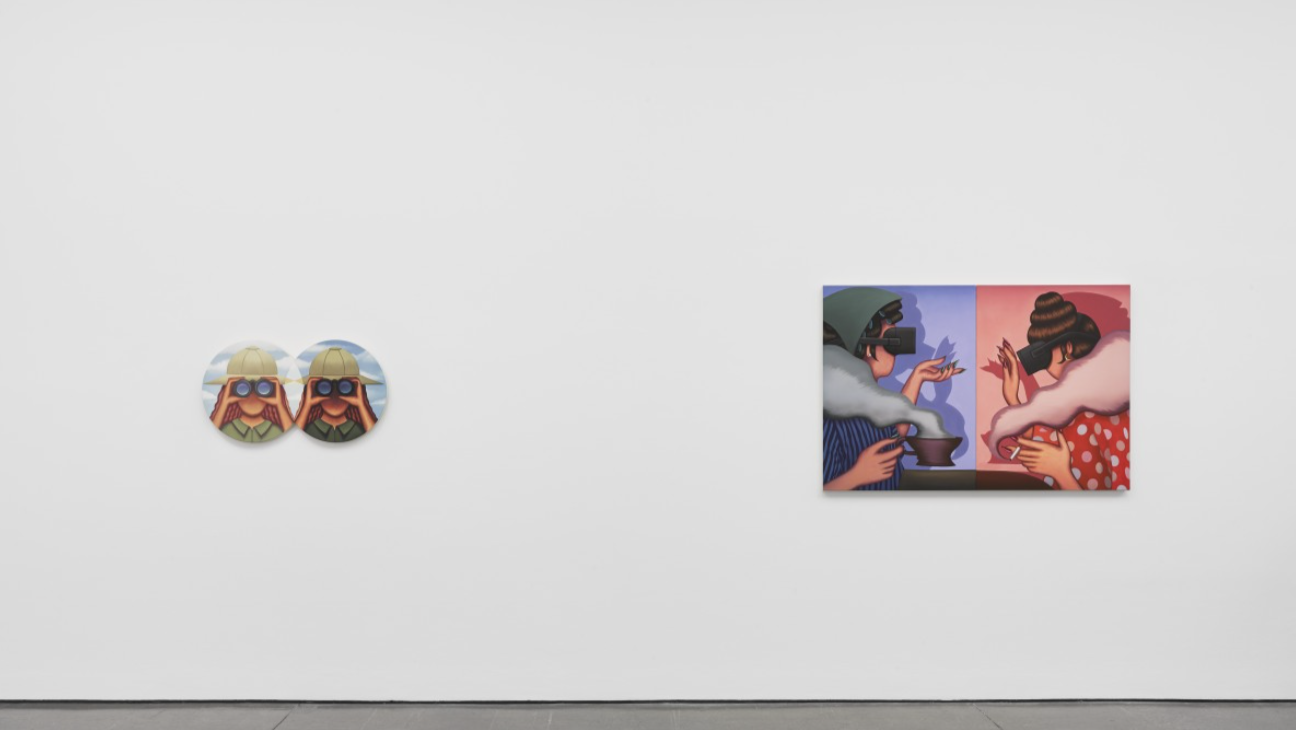 "I get really excited when people really see art as it really should be, the most successful art pieces are when people get something from it that's spiritual."
Julie Curtiss (b. 1982, Paris) currently lives and works in Brooklyn, NY. Curtiss obtained a BA and MFA in 2006 after studying at the École Nationale Supérieure des Beaux-arts, Paris.
Curtiss' work employs a signature stylised language, inspired by 18th and 19th century French painting as well as the Chicago Imagist, Pop Art movements as well as comic books and manga. She focuses on fragmented representations of the female body, painting elements such as hair, legs, nails to break away from stereotypical definitions of femininity.
Curtiss' work is represented in a number of museum collections including: Bronx Museum, (New York); Columbus Museum of Art, (Ohio); High Museum, (Atlanta); Los Angeles County Museum of Art, (California); Maki Collection, (Japan); Museum of Contemporary Art, (Chicago); Walker Art Center, (Minneapolis), and Yuz Museum, (Shanghai).
White Cube is owned and run by art dealer Jay Jopling. Jopling initially opened the gallery in a small room in Duke Street in 1993, and it was the first gallery to give shows to up-and-coming artists such as Tracey Emin and Gavin Turk who would later become powerful influences in the British art scene. Formerly a 1970s warehouse, the Bermondsey location was opened in 2011, and was at the time Europe's largest commercial gallery.
White Cube represents a large number of artists such as Etel Adnan, Michael Armitage, Julie Curtiss, Theaster Gates and Rachel Kneebone.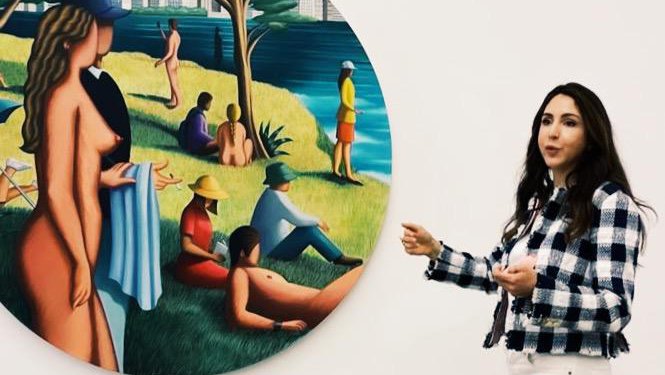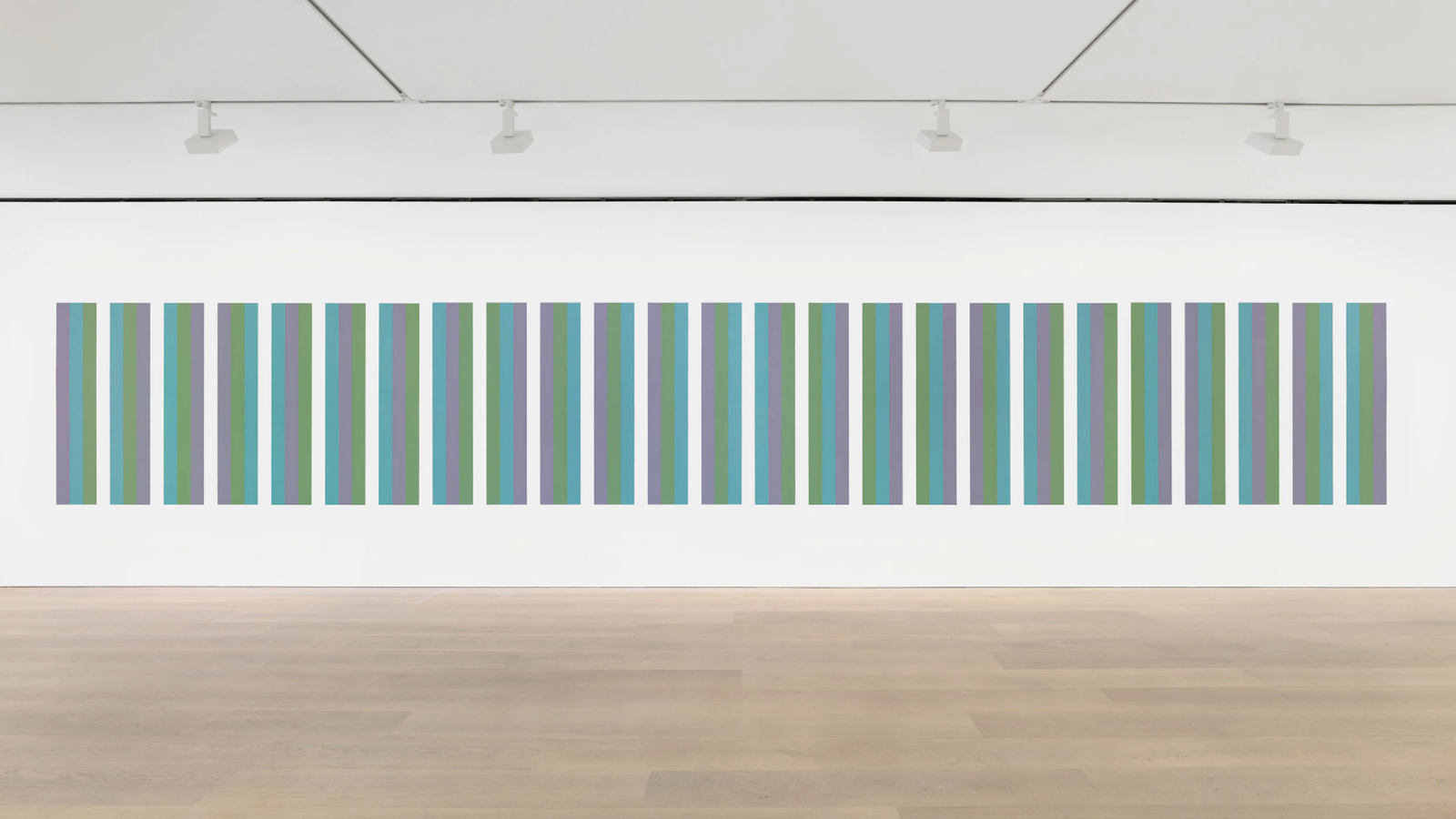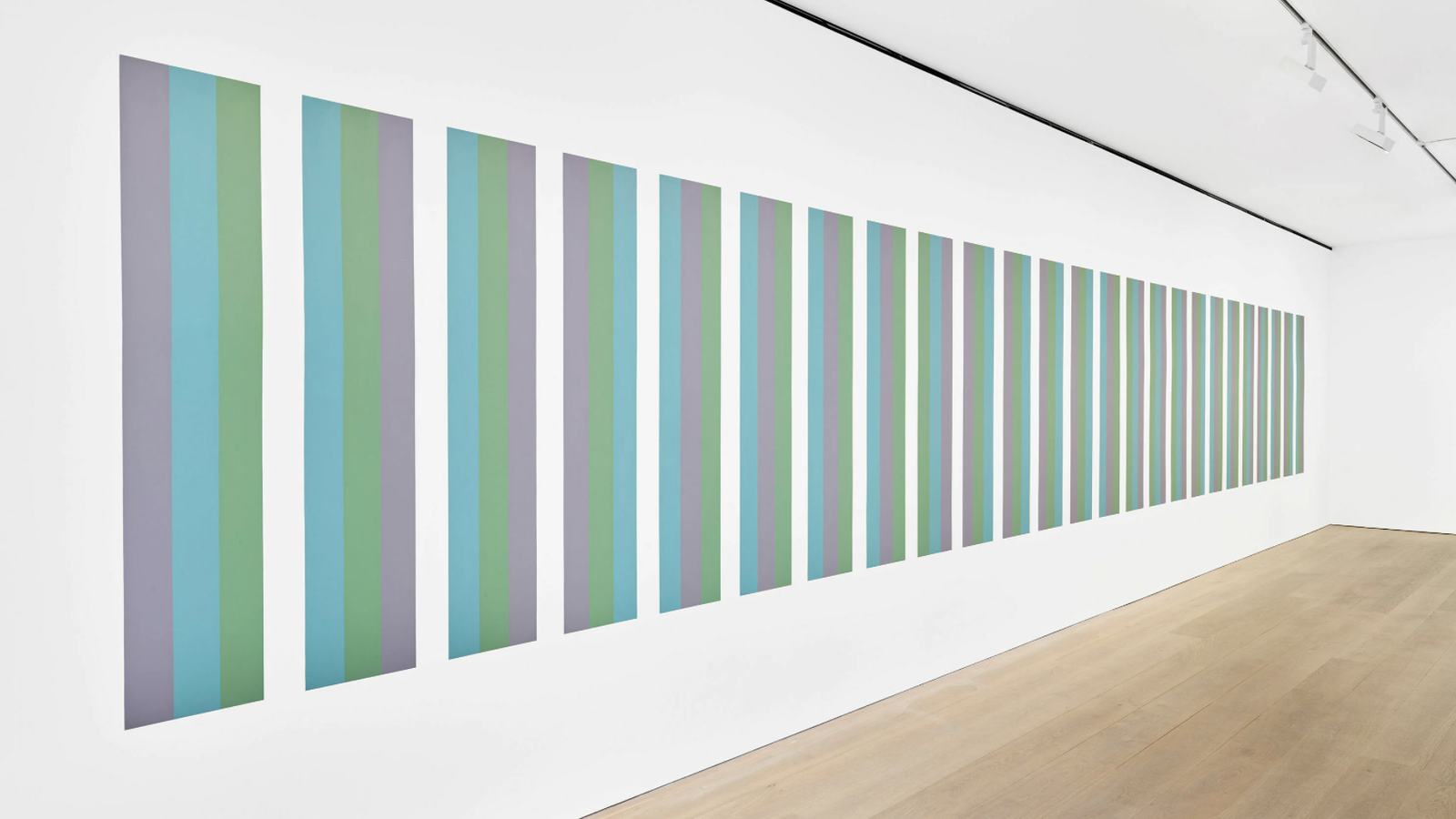 "I work from something rather than towards something. It is a process of discovery."
Bridget Riley CH CBE (b. 1931, London) currently lives and works in between London, Cornwall and the Vaucluse, France. Riley studied art at Goldsmiths' College and the Royal College of Art, ending up teaching at the Covent of the Sacred Heart, Harrow; from 1957-1958.

Riley is best known for her optical art paintings, adopting her own signature style of painting inspired by pointilist artists and the movement of light and colour. Viewers have described Riley's work as inducing a feeling of sky diving, and many visceral physical reactions. After working in monochrome in her early career, Riley began using colour in 1967 with her stripe paintings.

In 1968 Riley and her partner Peter Sedgley created Space Provision Artistic Cultural and Educational (SPACE) - an artists' organisation dedicated to providing artists with affordable studio spaces. Riley has worked with David Zwirner since 2014. Past into Present is her fifth solo exhibition with the gallery.

Bridget Riley's work can be found in major collections including: Abbot Hall Art Gallery, (Kendall); Arts Council Collection, (London); British Council Collection, (London); Ferens Art Gallery, (Hull); Fitzwilliam Museum, (Cambridge); Glasgow Museums Resource Centre, (Glasgow); Government Art Collection, (London); Leeds Art Gallery, (Leeds); Maclaurin Art Gallery at Rozell House, (Ayr); Manchester Art Gallery (Manchester); Morely College, (London); Museum Boijmans Van Beuningen, (Rotterdam); Museum of Fine Arts (Boston); Museum of Modern Art (New York); National Museum Wales: National Museum Cardiff (Cardiff); Nelson-Atkins Museum of Art, (Kansas City); Southampton City Art Gallery (Southampton); Tate, (London); University of Warwick (Warwick); Walker Art Gallery, (Liverpool), and Whitworth, (Manchester).
DAVID ZWIRNER GALLERY, GRAFTON STREET
German art dealer David Zwirner owned the Grafton Street location of the David Zwirner Gallery in 2012. The gallery currently has five locations in New York and seven in total across the world. The gallery is widely known for its survey exhibitions of the works of prominent modern and contemporary artists.

David Zwirner Gallery represents a variety of artists such as Diane Arbus, Marlene Dumas, Donald Judd and Paul Klee.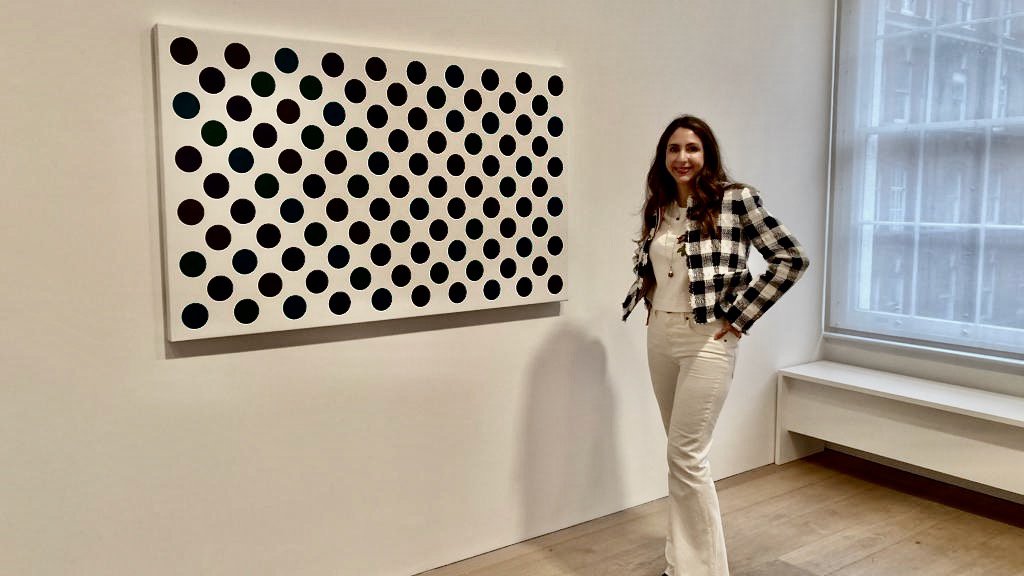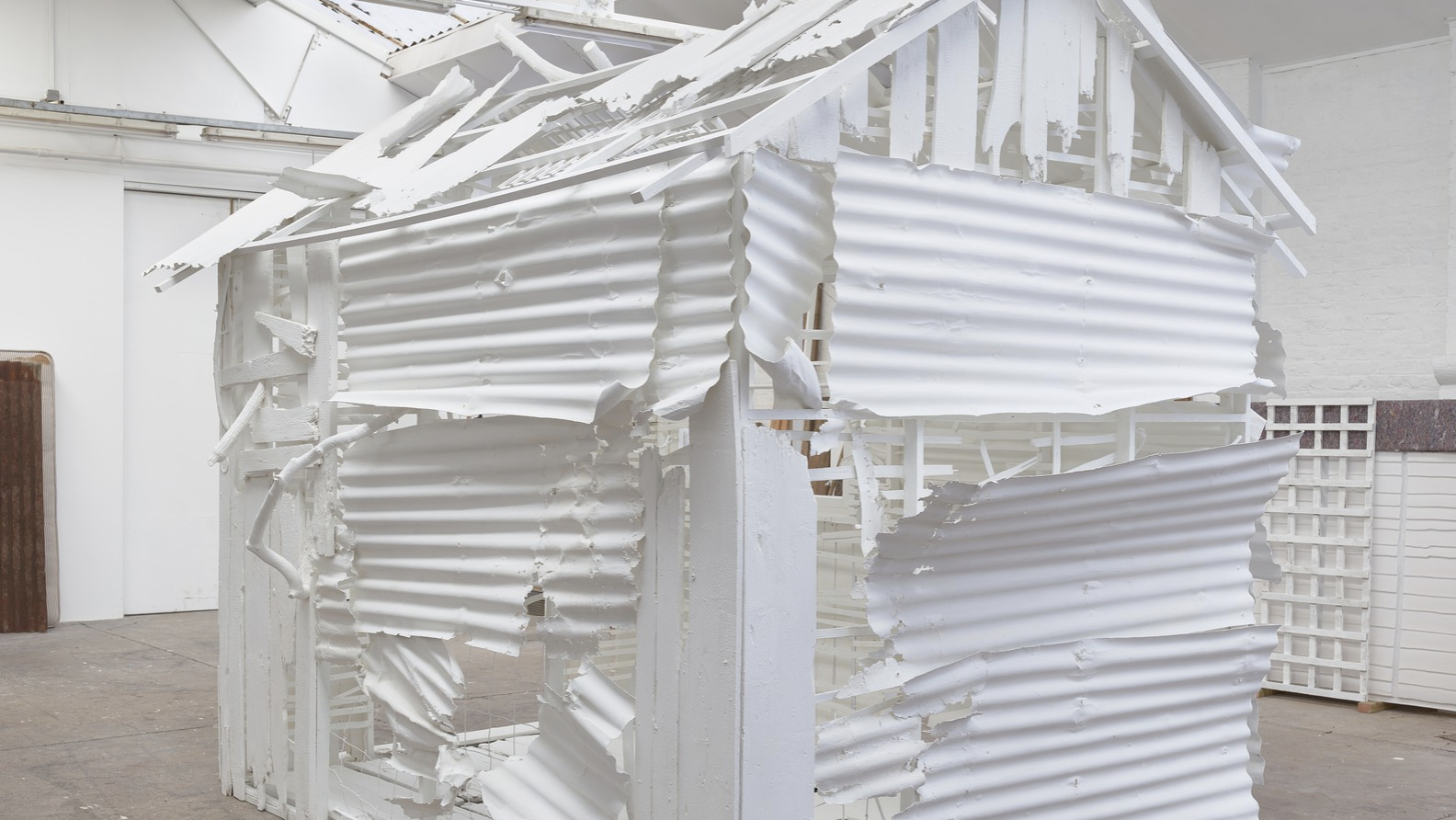 "For an individual, seeing a great piece of art can take you from one place to another – it can enhance daily life, reflect our times and, in that sense, change the way you think and are."
Dame Rachel Whiteread CBE, DBE (b. 1963, Essex) is best known for her cast sculptures and large-scale installations. Whiteread was the first woman to win the Turner Prize in 1993. She studied sculpture at the Slade School of Art, University College, London under Phyllida Barlow, and obtained her MA in 1987.

Whiteread's work involves using casts of domestic objects, focusing on the negative space caused by the creation of these casts. Whiteread blends sculpture and architecture in her creation of these large scale installations to explore human relationships with the spaces that they inhabit.
Whiteread's work can be found in the collections of prestigious institutions including: Albright-Knox Art Gallery, (New York); Astrup Fearnley Museet, (Norway); Carnegie Museum of Art, (Pittsburgh); Carre D'Art - Musee d'art Contemporain, (France); Centre Georges Pompidou, (France); Dallas Museum of Art, (Texas); IA Deutsche Guggenheim Berlin, (Germany); Fundação Calouste Gulbenkian—Centro de Arte Moderna, (Portugal); Fundacion "la Caixa," Sala de Exposiciones, (Spain); Harvard Art Museums, (Massacheusetts); Herbert F. Johnson Museum of Art, Cornell University, (New York); Hirshhorn Museum and Sculpture Garden, (Washington, DC); LWL-Museum für Kunst und Kultur, Münster, (Germany); Metropolitan Museum of Art, (New York); Museum of Fine Arts Houston, (Texas) Museum of Fine Arts, (Boston); Museum of Modern Art, (New York); National Galleries of Scotland, (Edinburgh); National Gallery of Art, (Washington, DC); Pallant House Gallery, (Chichester); Philbrook Museum of Art, (Oaklahoma); Saint Louis Art Museum, (Montana); San Francisco Museum of Modern Art, (California); Southampton City Art Gallery, (Southampton); Staatliche Graphische Sammlung, (Munich); Staatliches Museum Schwerin, (Germany); Tate Modern, (London); Van Abbemuseum, (The Netherlands); Walker Art Center, (Minneapolis); Wieland Collection, (Atlanta); Williams College Museum of Art, (Williamstown); Yale Center for British Art, (Connecticut), and Zabludowizc Collection (London).
Established in 1980 in Los Angeles by art benefactor Larry Gagosian, the Gagosian is a vast global network of contemporary art galleries which employ more than three hundred people across their spaces.
Since 1985, Gagosian was the first gallery to set up a publishing house which produced multiple publications such as more than five hundred artist's books, monographs and exhibition catalogues.

Gagosian represents a variety of artists such as Helen Frankenthaler, Ellen Gallagher, Frank Gehry. Rachel Whiteread and Mary Weatherford.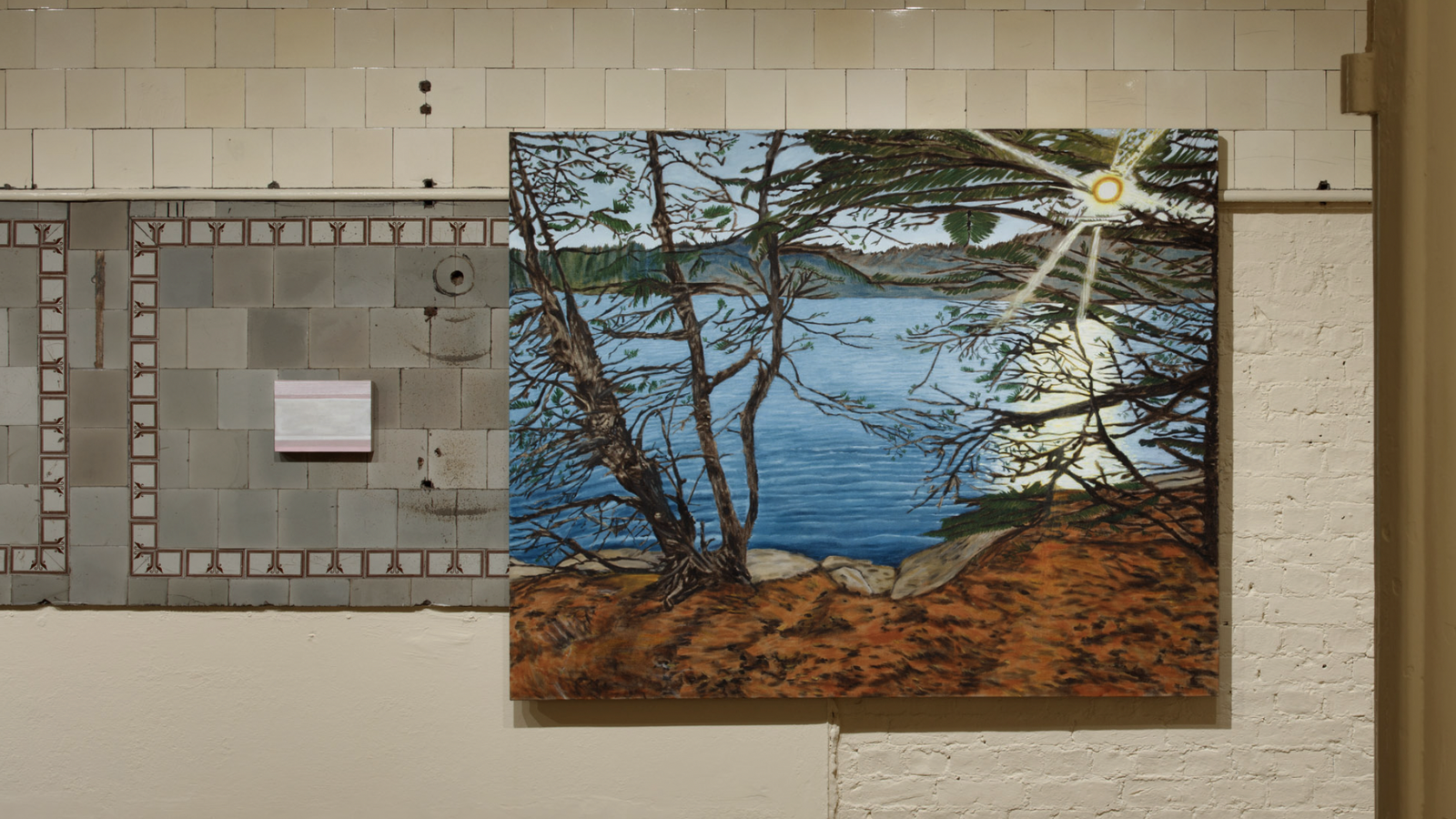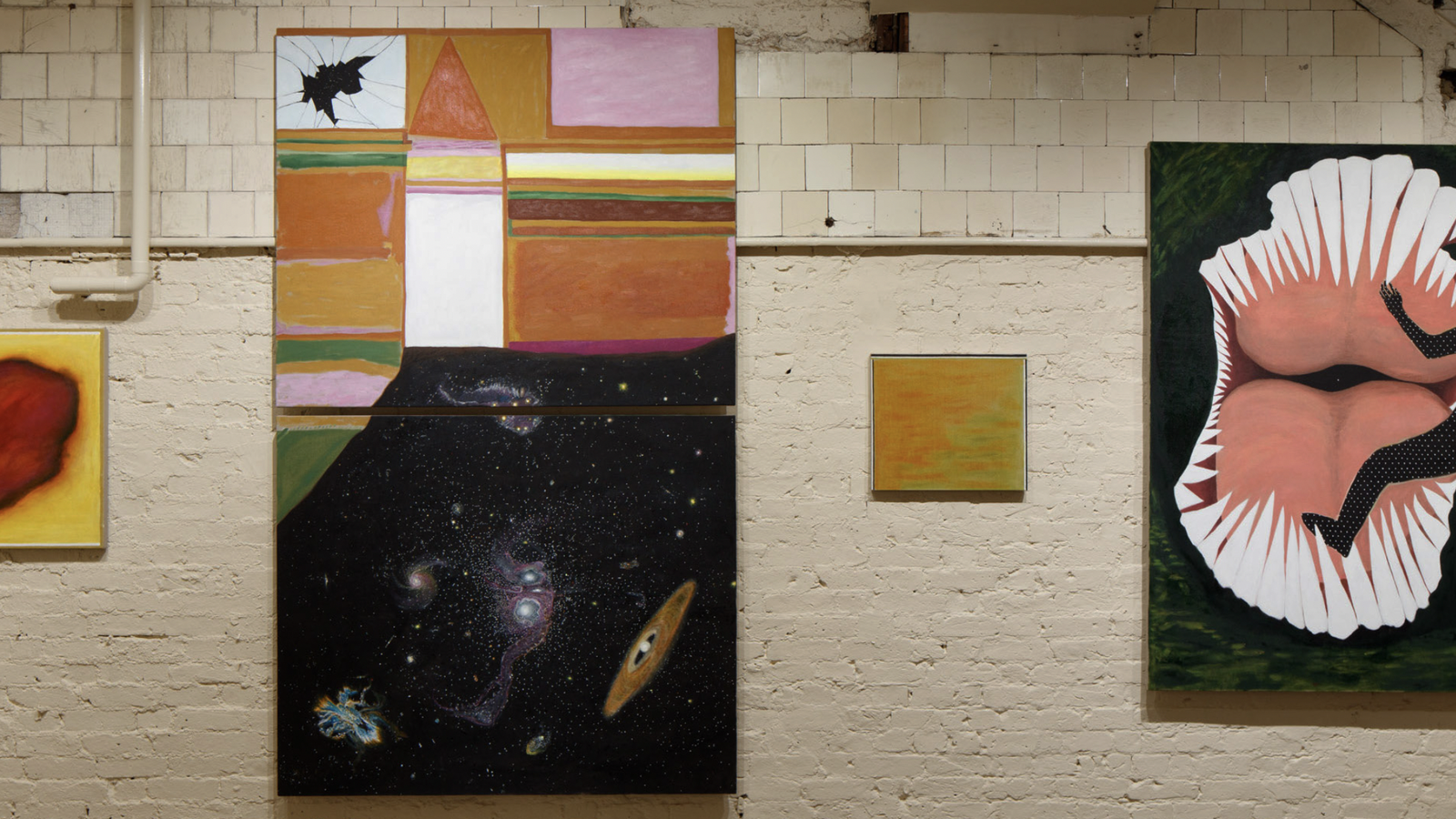 "When I begin, all possibilities are on the table: there is nothing I should be doing."
Leidy Churchman (b. 1979, Pennsylvania) currently lives and works in New York. Churchman recieved an BA from Hampshire College in 2002 and an MFA from Columbia University in 2010. Churchman was a resident artist at Rijksakademie van Beeldende, Amsterdam from 2011-2012.

Churchman is inspired by Tibetan Buddhism and imbues landscapes with elements of nature photos, scientific diagrams and even billboard advertisements. Churchman's work presents the familiar re-contextualised and discusses how images influence our perception of our social environments.

Churchman's work has recently been exhibited at the Whitney Museum of American Art, New York (2016); the Kunsthalle Bern (2015); The National Gallery of Denmark, Copenhagen (2014); MoMA/P.S.1, New York (2010); Boston University Gallery (2013), for which Churchman's first monograph on their work as an artist was created to accompny it. Churchman's work can be found in the collections of the Whitney Museum of American Art (New York); Museum of Modern Art Ludwig Foundation, (Vienna).
RODEO opened its London location in 2014, expanding on its Istanbul branch. The gallery promotes artists both in the London location and its space in Piraeus, Greece which was opened in 2018. RODEO represents international emerging and established artists. RODEO represents a variety of artists such as Duncan Campbell, Leidy Churchman, Iman Issa, James Richards and Leslie Thornton.