Olafur Eliasson
Blue polar eclipse
2019
coloured glass (light blue fade, orange fade, transparent), coloured glacial-rock-flour glass(medium green), silver, dichroic coating, driftwood, 105 x 80 x 12 cm
Olafur Eliasson, (b. 1967, Copenhagen) currently lives and is based in Berlin. Eliasson's influence comes from the Icelandic landscapes which he grew up in. He studied at the Royal Danish Academy of Fine Arts and went on to establish the Studio Olafur Eliasson in Berlin, a laboratory for spatial research. Elilasson was awarded the Prince Eugen Medal for Sculpture and the Crown Prince Couple's Culture Prize as well as the first Joan Miró prize by the Joan Miró Foundation.
Eliasson's Blue Polar Eclipse is made from overlaying different sheets of coloured glass. The driftwood is sourced from the Icelandic shores, as a reference not only to the natural light of Iceland but also its material landscape to highlight Eliasson's concern with climate change. Light serves as Eliasson's tool to trigger the emotions of the viewer and serves is purpose to ignite ecological consciousness, bringing to the artistic field a recognition of beauty that is based in simple uses of light and natural elements.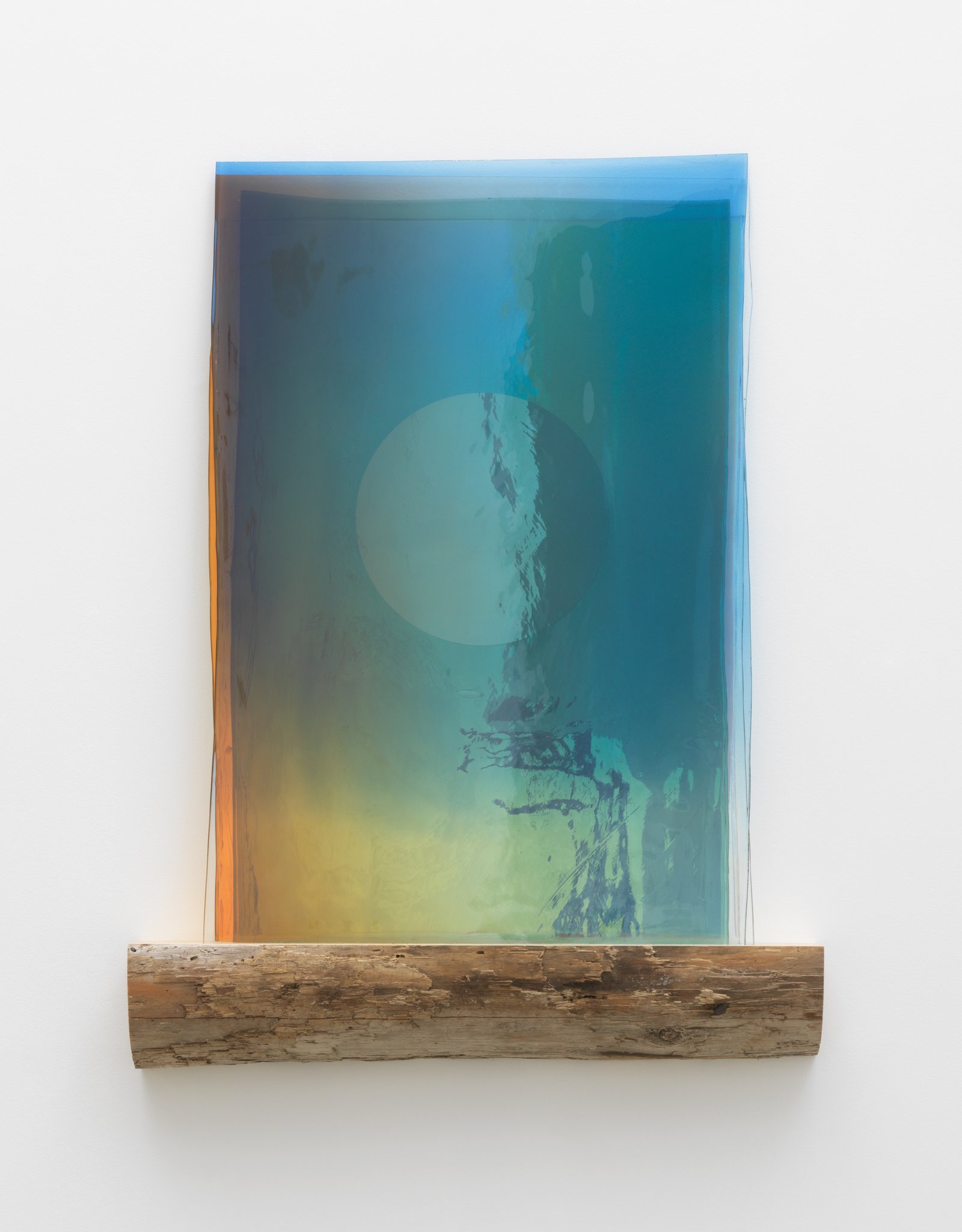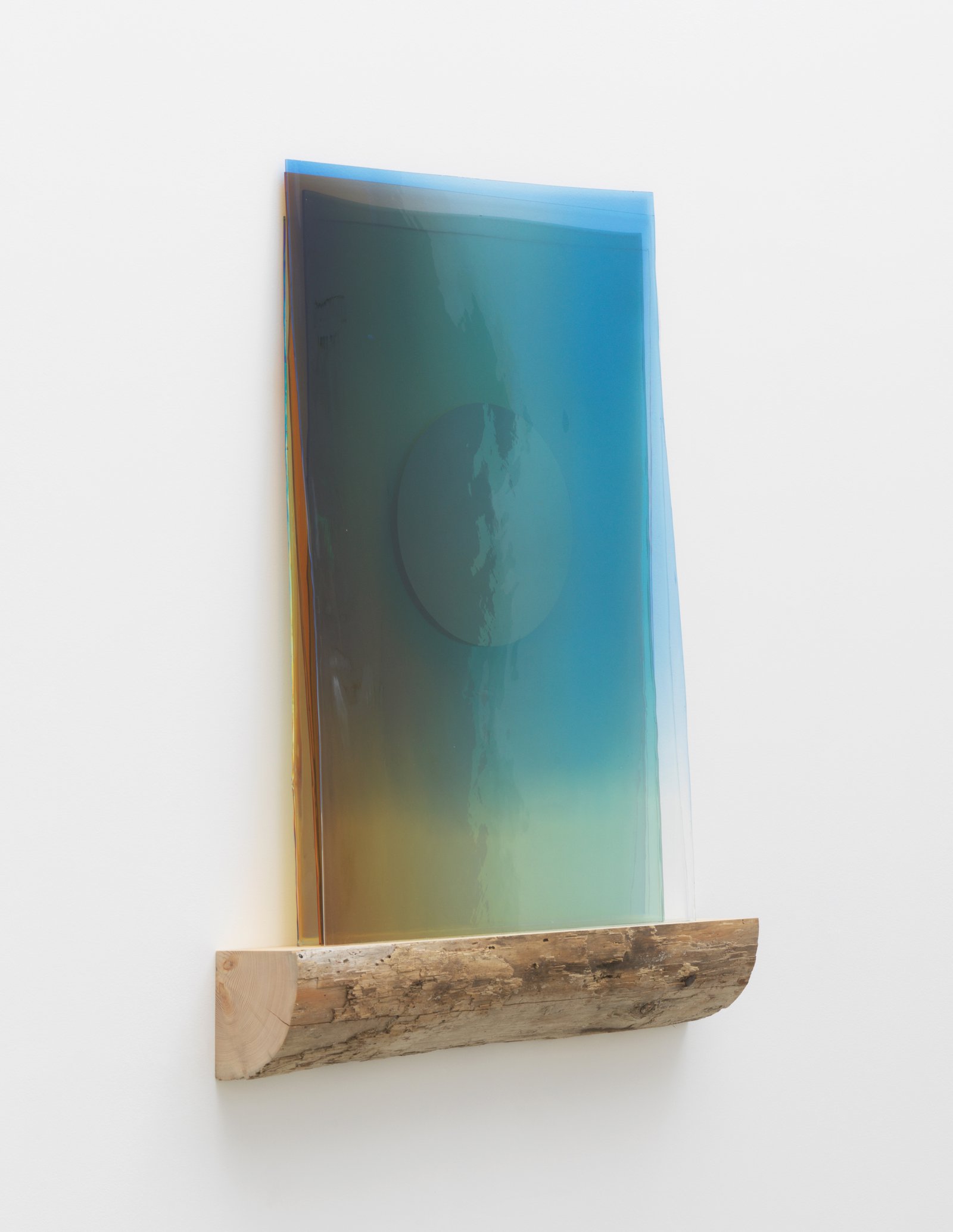 "I would be lying if I said there wasn't an element of escapism in my interest in art as a teenager. Making no sense seemed more attractive to me than making sense."