Imi Knoebel
Paul: Kenn ich!
2013
Acrilyc on aluminium, 223 x 221 x 6 cm
Imi Knoebel, (b. 1940, Dessau) lives and works in Düsseldorf. Knoebel studied under Joseph Beuys (1921-1986) at the Staatliche Kunstakademie as well as under Johannes Itten and László Moholy-Nagy at the Darmstadt "Werkkunstschule." Knoebel draws upon minimalism, abstract painting and sculpture within his works, employing "knife-cuts" to create a three-dimensional effect within the canvas.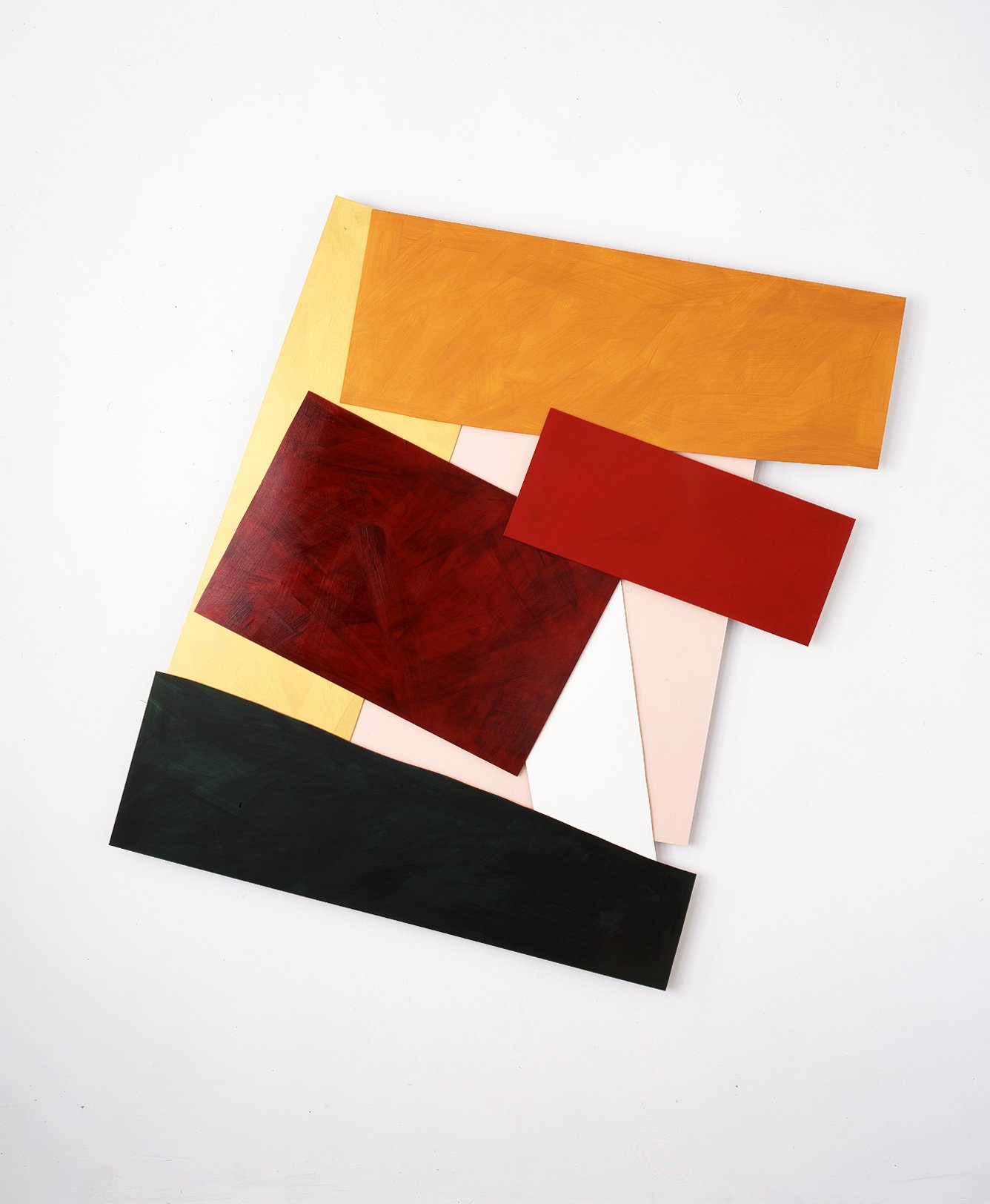 Paul: Kenn ich! Combines sculpture and painting in a work that appears to float due to Knoebel's exploration of three-dimensionality within the piece. Knoebel uses aluminium blacks as an industrial support for the work, showcasing his extensive knowledge of colour theory, he places the darker colours in the forefront, allowing the lighter colours to retreat to the back and create a floating effect.
The work is a significant example of the german-post war "impulse to renew painting by strippint it down to its essence for a new type of Germany coming into being in the aftermath of the second world war."

"If you want to stay alive, you have to do something radical."