Hiroshi Sugimuto
Five Elements: Tasman Sea, Nagarupupu
2012
Optical quality glass, B/W transparency, 15.2 x 7.6 x 7.6 cm
Hiroshi Sugimuto (b. 1948, Tokyo, Japan) currently alternatives between living and working in New York and Tokyo. Sugimuto is a photographer and architect who works in various mediums such as painting and installation, he currently leads the Tokyo-based architectural firm New Material Research Laboratory. Sugimuto received a BFA in Fine Arts at the Art Centre College of Design in California and in 2001 he received the Hasselblad Award.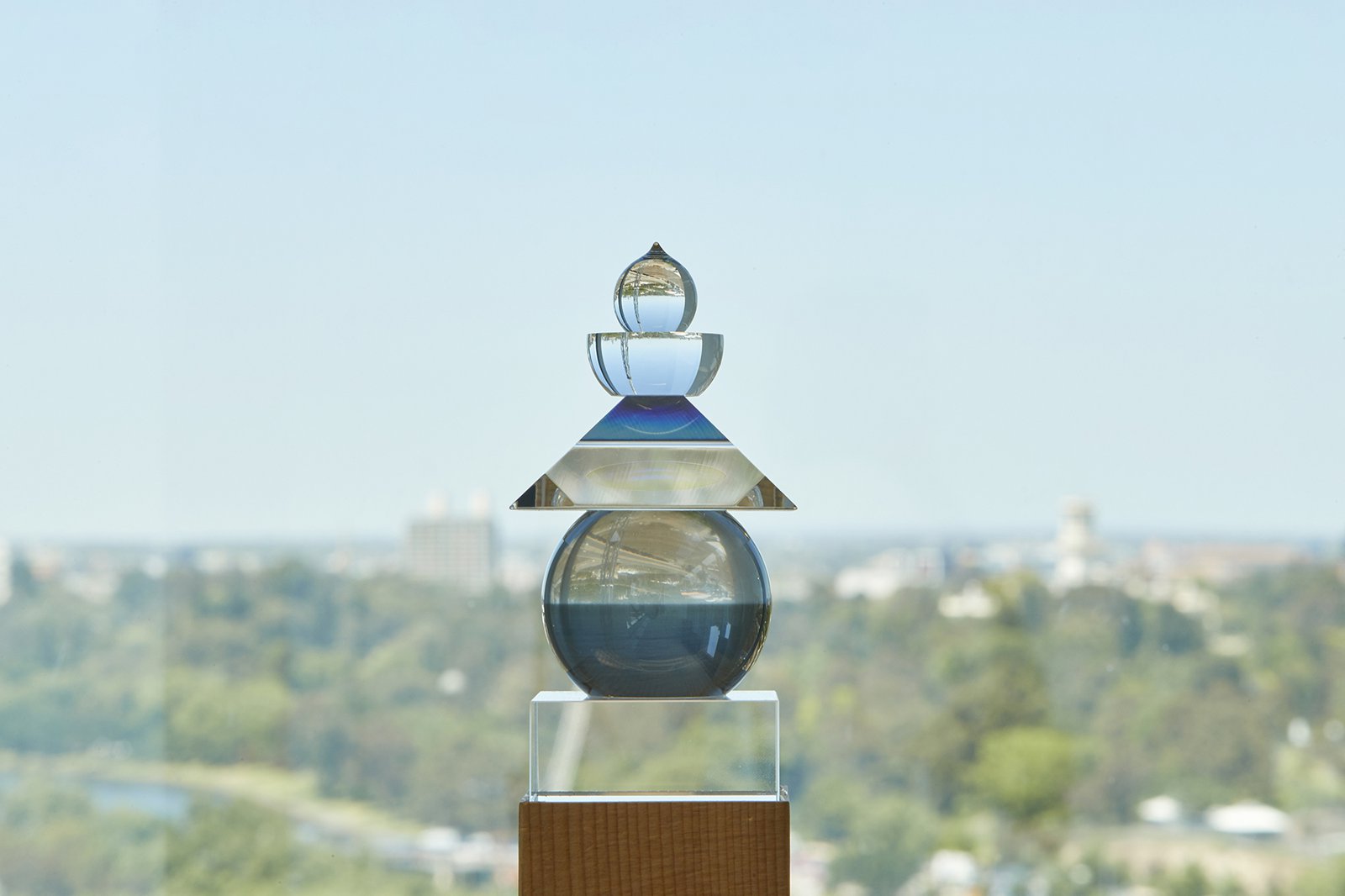 Five Elements: Tasman Sea, Nagarupupu is a work inspired by a medieval Buddhist 'five elements' pagoda. This is regarded as the foundation of everything in the universe and natural phenomena. Each shape within Sugimuto's work echoes this symbolism. He recalls the square to represent the earth; the sphere to represent water; the pyramid as representative of fire; the half-moon to represent the wind and the jewel to represent the air. Sugimuto takes a photograph of the ocean and places it within the optical glass sphere that mimics a camera lens due to its material. Through the sculpture we are able to see the complete concept of the universe and we can see the manifestation of Sugimuto's view of his work as "time exposed."
"I try to go back to the original roots of our mind, of our consciousness, that maybe we lost many thousands years ago – or maybe only fifty or one hundred years ago.
The human mentality was somehow different."